You may not know your whole family tree but I am guessing you surely have heard about the name 'Raheel Sharif" and his entire family background, dude has got some swag. With Raheel Sharif retiring soon – at the end of this November, Pakistanis will surely miss him a lot for the efforts he's made for Pakistan! He is famous for many things but this one pose is iconic. Cool, no?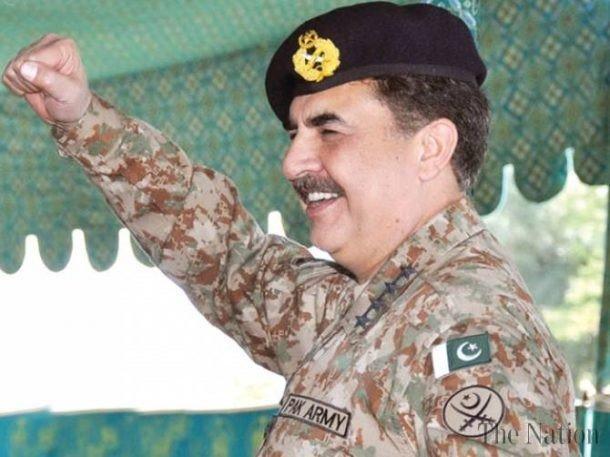 Now that he is about to leave us, let us look at why he would be missed
No hunger for power:
Most of the previous generals wanted extensions but this guy doesn't belong to that lot,
"I do not believe in an extension, I will retire on due date" said COAS.
Restless:
This guy has got stamina of an athlete, Hollywood might have got superman, spider-man blah blah but we have our own 'The Flash'. He makes sure to be the first one to reach the venue, let it be floods, terrorist attacks or anything, to support the affected.
Zero tolerance to terrorism:
His strict policy to terrorism has seen a huge decrease in terrorist attacks since his appointment as Chief. Karachi operation, death sentences to terrorist, Waziristan operation are one of the examples.
Leading from the front:
He doesn't just go to people for photo shoots, he leads from the front. He is one down to earth guy. He is the people's person.
True Patriot:
Surely everyone loves a nice long trip to somewhere abroad, but this guy cancelled his tour to visit the victims of Karachi Safoora incident.
Symbol of unity:
Pakistani people might be separated in to "Noonies" and "PTI Burgers" but they are united under on leader and they will answer him to his call. The only other thing that unites this crazy nation is Cricket.
Gets things done:
Pakistan Day Parade happening after 8 long years shows this guy knows how to get things done.
Surely Pakistanis will miss him and Misbah ul haq after they retire.
*Cries in the corner*