A rising star of Pakistan, Abul Hasan is a new face in the Pakistani dramas that is becoming more familiar every passing day. Although he made his debut in 2017, Abul Hasan has quickly become a common face in dramas. He mostly appears in supporting roles in Pakistani dramas, yet his performance is so strong that it is very hard to ignore him.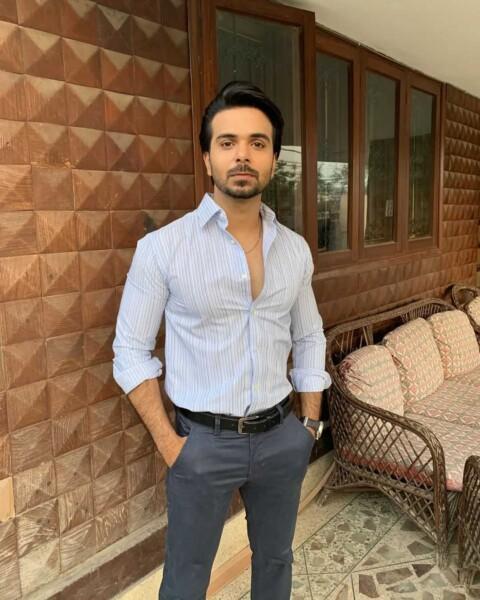 So far, Abul Hasan has appeared in a handful of dramas and most of them have been an instant hit with the audience. He has a certain charm that makes him hard to ignore and very easy to appreciate. His acting skills are very much appreciated by his fellow actors, critics and audiences alike.
Here we will look at the life of Abul Hasan, his age, dramas and lot more.
Biography of Abul Hasan
Age
Abul Hasan is a very private person and keeps his information to himself. There are many parts of his life that he has kept to himself and that includes his year of birth. It is public knowledge that he celebrates his birthday on 15th May, yet his year of birth was never disclosed. His Zodiac sign is Taurus. He was born and raised in Karachi. He still lives there and peruses his acting career. His height and other measurements were never disclosed.
Family and Parentage
Not much has been revealed about his family, it is public knowledge that Abul Hasan belongs to a simple family. His family has their own business, which leads us to believe he comes from an affluent family. He was first expected to join his family's business, but he had bigger plans and for that he perused his acting career. He is one of 5 siblings and he is the youngest of the bunch.
Education
Abul Hasan has kept the information to himself and it seems like he has no intensions of letting the world know about it. He is a very private person and he likes to keep private things away from public scrutiny.
Relationship Status
Abul Hasan believes that his person and professional lives need to remain separated. For this reason, he keeps his relationships out of the public eyes. He and actor Syed Arez Ahmed are very close friends since before they became actors.
Becoming an Actor
Making his debut in 2017 on TV, Abul Hasan first appeared in theater before he started appearing in drama serials. Here is a complete run down of all of his dramas so far.
| | | |
| --- | --- | --- |
| Drama | Channel | Year |
| Faisla | ARY Digital | 2017 |
| Qurban | ARY Digital | 2017 |
| Haara Dil | A Plus TV | 2018 |
| Mere Khudaya | ARY Digital | 2018 |
| Maa Sadqey | Hum TV | 2018 |
| Choti Choti Batain – Dil Hi To Hai | Hum TV | 2019 |
| Bisaat-e-Dil | Hum TV | 2019 |
| Thora Sa Haq | ARY Digital | 2020 |
| Soteli Maamta | Hum TV | 2020 |
| Bin Badal Barsat | Express TV | 2020 |
| Ghisi Piti Mohabbat | ARY Digital | 2020 |
| Wafa Be Mol | Hum TV | 2021 |
| Karachi Kahani – Web Series | See Prime | 2021 |