Maha Hassan is quickly becoming a familiar name in the drama industry. Although new to the showbiz, Maha has quickly become a part of the industry with her stunning performance and incredible acing skills. She is versatile in her acting skills and can perform any role without any issue.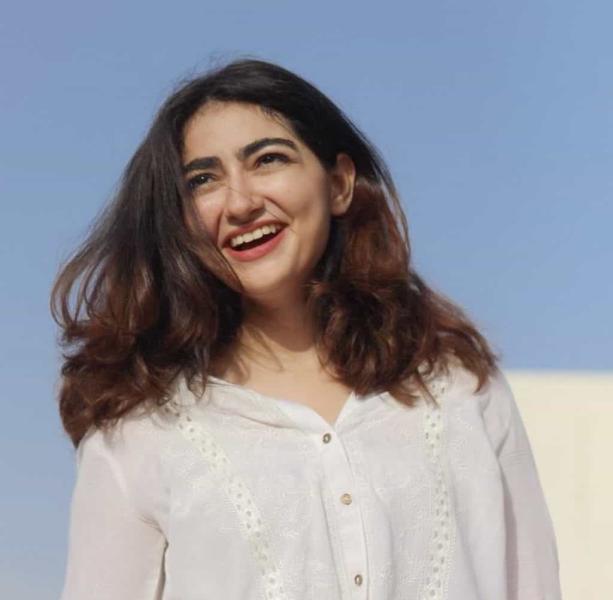 She got her big break in a mega hit drama serial and after that, she has been working only on dramas that hold some essence to it. She dislikes doing dramas in which the female lead is only crying all the time. Maha Hassan prefers strong characters and this is why she is very selective about which character she chooses.
Here we will take a closer look at Maha Hassan drama serial, biography, relationships and more.
Biography of Maha Hassan
Age
Maha Hassan was born on 3rd May, 1994 in Karachi, Sindh. This makes her 27 years old. She was born and raised in Karachi, which is where she currently lives to peruse her acting career. Her zodiac sign is Taurus. Maha is 5 feet and 2 inches tall, which makes her relatively shorter as compared to the social standards of Pakistan. However, what she lacks in height she makes up with her personality.
Education
We don't know much about her education, but is understood that she received her early education from Karachi and then went on to study at a reputed Karachi university to gain her Bachelor's degree. Maha Hassan has not revealed where she went to complete her graduate degree and which subject did, she get her bachelor's degree in.
Family and Parentage
Maha Hassan comes from a very humble background. Her family has no roots in the showbiz industry and Maha is the first one from her family to peruse a career in acting. Her parents are from the education system. Her father used to be a school teacher whereas her mother was a principal at a school. She is the youngest of three siblings. She has an elder sister and an elder brother. Maha Hassan's sister is a filmmaker whereas her brother is an art director.
Relationship Status
Maha Hassan is a very private person. She keeps her personal life personal and private life private. For now, she is focusing on her career and staying away from tying herself down. She believes this is the time for her to build her career and make a name for herself. When the time is right for a relationship, Maha will embrace it with open arms.
Becoming an Actress
Maha Hassan started her career with commercial adds. Her first add was for Foodpanda. After that, she appeared in a number of dramas and web series that gave her career a boost. Here is a complete run down of her career as an actress in web series and in dramas.
| | | | |
| --- | --- | --- | --- |
| Category | Drama | Channel | Year |
| Web Series | Churails | Zee5 | 2020 |
| Web Series | Superheroes | Teeli | 2020 |
| Drama | Khuda Mera Bhi Ha | ARY Digital | 2017 |
| Drama | Ishqiya | ARY Digital | 2020 |
| Drama | Nand | ARY Digital | 2020 |
| Drama | Safar Taman Huwa | Hum TV | 2021 |