Wafa-Be-Mol is a brand-new drama serial that will be aired on Hum TV very soon. After announcing a round of new dramas and launching them, Hum TV is gearing up to launch this new family drama that will entertain their audience for a long time.
The new drama series features some big names from the industry that have been in the industry for a long time. perfectly balancing that talent is a cast of new names and some actors and actresses have been making a name for themselves for the past couple of years.
Here is everything we know about the new drama serial Wafa-Be-Mol and what you can expect from it.
Cast of Drama Serial
Wafa-Be-Mol will come with actors and actresses that have been a prominent fixture of the drama industry for many years. The cast of the drama serial include Waseem Abbas's son, Fazila Qazi Behroz Sabzwari and more.
Here is the list of the complete cast of the drama serial.
Ali Abbas
Komal Mir
Sukaina Khan
Arez Ahmed
Zain Afzal
Abul Hassan
Hina Javed
NImra Shahid
Fazila Qazi
Kaiser Khan Nizamani
Behroz Sabzwaro
Saife Hassan
Zainab Qayoom
Shehzeen Rahat
Nisha Rizwan
Details of Wafa-Be-Mol
There isn't much you can tell about the story by watching the three teasers that have been released. You can guess that the story is about the life of a girl who faces a horde of issues after she gets married. Staring in the lead are Ali Abbas and Komal Mir.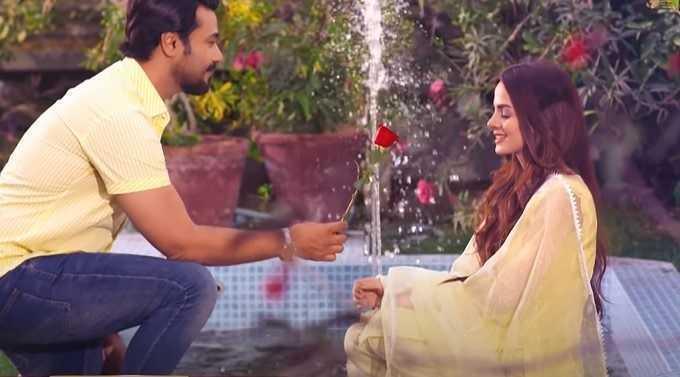 There is going to be a love triangle between Komal Mir, Ali Abbas and Sukaina Khan. Komal Mir got her big break in drama serial Ahd-e-Wafa that was also aired on Hum TV in 2020. The drama was a super hit and Komal Mir got a lot of attention from it from the audience as well as the drama industry.
The drama is written by Nuzhat Suman and is directed by Mir Sikandar. The drama is produced under the banner of Momina Duraid Productions. Wafa-Be-Mol will be aired on Monday, 9th August and will be aired from Monday to Friday. You can watch this drama at 7 PM.