The renowned British-Pakistani Boxer Amir Khan has launched Pakistan's very own Super Boxing League in the country. The launch ceremony was held in Karachi on 21st June 2018 and was attended by many renowned celebrities.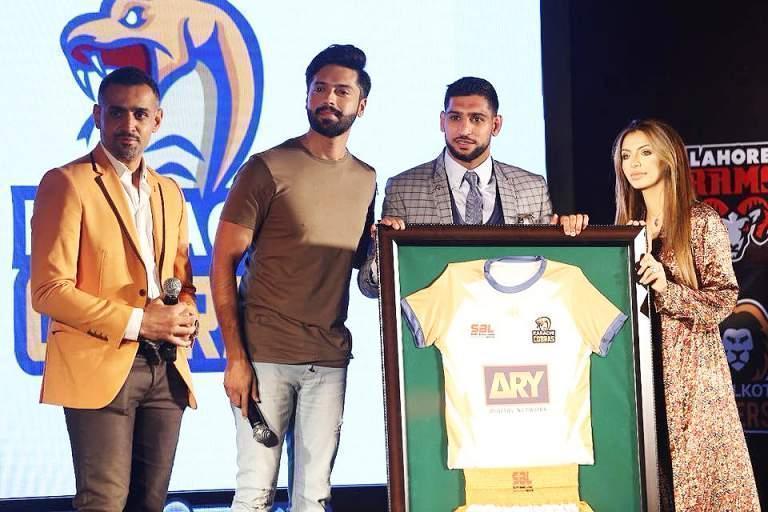 Source: ARY News
Amir Khan had been indicating towards promoting boxing in Pakistan through various means, before the Super Boxing League went official. The British-Pakistani boxer has remained optimistic about the development of this sport in Pakistan.
Amir Khan believes that Pakistan has got massive potential for Boxing and with the required training and facilities; the country would surely produce a lot of competitive boxers. He went on to say, "Pakistan has a huge talent pool for boxing. A lot of aspiring athletes wish to turn professional and they all just need the right platform. I believe Pakistan can produce many Muhammad Alis".
Also Check Out:  Top 8 Banks of Pakistan 2018
Format of the Super Boxing League
The Super Boxing League would comprise of 8 teams and each team would consist of 12 boxers (10 Males and 2 Female). Reportedly, Pakistan's highly decorated cricketer Shahid Afridi has purchased Pukhtoon Warriors, Pakistan's legendary all-rounder Wasim Akram owns Multan Nawabs, Rahat Fateh Ali Khan owns Faisalabad Falcons and Karachi Cobras is jointly owned by ARY CEO Salman Iqbal and Actor/Host Fahad Mustafa.
The remaining teams would be from Lahore, Sialkot, Quetta and Islamabad.
There would be six categories in the Super boxing league: Female Superfly-52.16 KG Featherweight-57 KG, Welterweight-66.6 KG, Middleweight-72.57 KG, Super Middleweight-76.2 KG, Heavyweight-Unlimited.
Out of the 6 Matches per day, there would be five male fights while 1 female fight.

Source: ARY News
Dates and Broadcasting
Super Boxing League would be held from 28th September to 3rd November 2018 at Amir Khan Boxing Academy Islamabad, in association with Punjab Sports Board and World Boxing Council.
The global broadcasting rights were purchased by Fox Network while the broadcasting rights for Pakistan would be given to the highest bidder.