Now a day's smart phones are ruling the world. Everyone wants the smart phone in their pockets to get connected to globe and remain in touch with the news and updates around the world by just one click. With the passage of time the users wants the modification in the technology to remain up to date and use the new features, to meet these quality standards there is tough competition between the Smartphone brands.
Apple is going to reveal their new iPhone 7 on September 7 with the latest OS A10. In the last year in same month Apple has launched their iPhone 6s plus. There is no major change supposed in the shape of the phone it will be similar to the iPhone 6S & 6S plus.
Her are few major specifications which are to be expected in the brand new iPhone 7.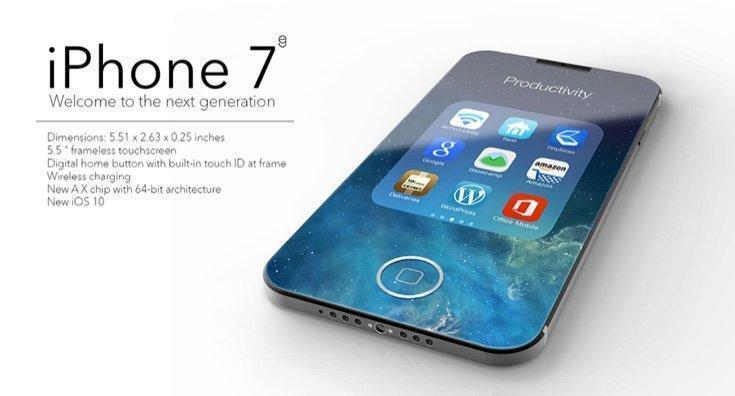 Dimensions of the phone are 7.1 mm thick and having a display screen of 4.7 inches.
The shape is expected to be designed WATERPROOF.
Updated operating system iOS 10 on launch.
There is no 3.5 mm HEAD JACK in the phone.
Storage of the phone may ranges from 16GB to 128GB with 2 GB of RAM.
12 MP Camera in the phone is looks similar to the previous iPhone 6S plus.
Sensors included in the phone are Fingerprint, accelerometer, gyro, proximity, compass and barometer.
Battery of phone may be improved then previous iPhone as it is the major issue of the Smartphone's that batteries won't last long (depending upon usage).
Samsung already launched their new high end smartphone Galaxy Note 7. And now Apple is ready to launch iPhone 7 in just few days.