Ayesha Omar starrer Taxali will be released very soon. The movie is a crime thriller set in Lahore and features a very talented cast of actors and actresses who have a huge fan following in Pakistan and all over the world. The shooting for the movie is finally complete, and it looks like the movie is coming closer to a release date.
It is expected that the movie will be screened at multiple film festivals all over the world. After that, the movie will enjoy a worldwide release that will also include Pakistan, among other major countries around the world. This will be Ayesha Omar's first major project.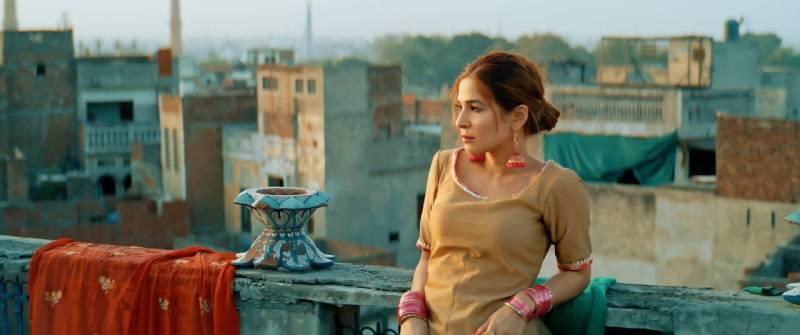 Here is everything you need to know about the movie Taxali and what you can expect from it.
Cast of the Movie Taxali
The cast of the movie features some big names in the industry. There are many veteran actors in the movie as well as actors who have slowly but surely built their name in the books of the critics as well as in the hearts of the fans.
Here is the cast list of the movie.
Ayesha Omar
Mehar Bano
Yasir Hussain
Nayyer Ejaz
Iffat Imar
Iftikhar Thakur
Babar Alo
Umar Aalam
Sheheryar Cheema
Read more: Movie Huey Tum Ajnabi to Be Released on Eid Ul Fitr
Details of the Movie
The movie was written and directed by Abu Aleeha. Known as one of the best directors of modern times, Abu Aleeha has directed some great hits that have been a huge critical success for the director. Some of his best works include Tevar, Sheenogai, Daadal, and Once Upon a Time in Karachi.
As a writer, he has written movies such as Daadal, Kukri: The Untold Story of a Serial Killer, Kataksha, Super Punjabi, and more. The movie is produced by Waqas Hasan Rizvi.
"I am thrilled to be part of 'Taxali' and to work with Abu Aleeha, who is a talented filmmaker. I am excited to take on this challenging role and bring this story to life on the big screen. We wanted to keep it completely under wraps until we had shot major chunks of the film." said Ayesha Omar.
While the definitive release date is not announced yet, it is expected we will get one soon.