Bano Qudsia, world-renowned writer, novelist, and spiritualist who is also called to be Aapa. She is known for producing world-famous novels with beautifully written stories. This section is going to encompass the biography, education, and family details of Bano Qudsia.
Bano Qudsia Biography
Bano Qudsia was born in Firozpur, British India. During the partition time, she moved to Pakistan along with her family. She was known to produce thoughtful and profound writings which hold mystical and charming style. Bano Qudisa was not only a thoughtful and intellectual writer but also the backbone of the country.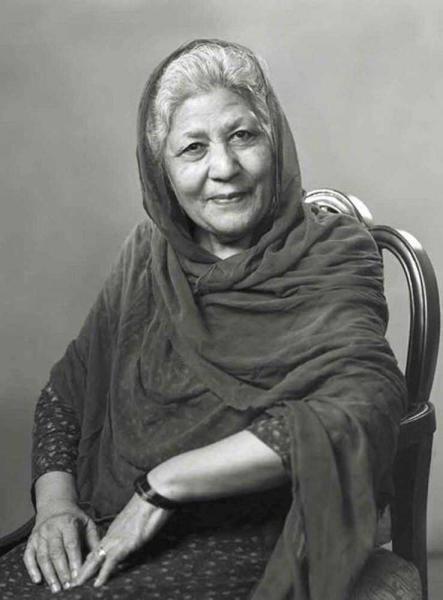 The people like Qudsia play the role of brain to her surroundings who present an accurate picture of the future of people. Due to her endless services, Bano Qudsia was awarded Sitara-e-Imtiaz in 2003 and Hilal-e-Imtiaz in 2010.
Bano Qudsia Birth Date
The honorary Bano Qudsia was born on 28 November 1928 in a landlord family of Ferozepur. Later on, she moved to Lahore and lived there till the time of her death.
Bano Qudsia Family
She belonged to a landlord family of Chaudhry Badr-ul-Zaman Chattha. Most of her family members were engaged in the occupation of farming and landlord. Badr-ul-zaman, her father had a bachelor's degree in agriculture who died was Bano was in her tender age. Her mother, Zakira Begum was an educationalist who inspired Bano to become a writer. After the demise of her father, Zakira Begum took care of the higher education of her children. She had a brother named Pervaiz Chattah who was a painter.
Bano Qudsia was married to her college fellow named Ashfaq Ahmad who too was inclined towards literature. The couple gave extraordinary novels and dramas to the world of literature. They had three sons named Athir Ahmad Khan, Aniq Ahmad Khan, and Anis Ahmad Khan.
Bano Qudsia Education
Bano Qudsia got her bachelor's degree from Kinard College Lahore. After they migrated to Pakistan, she got admission to in MA Urdu literature at the Government College University (GCU). She completed her master's degree in 1951.
Bano Qudsia Career
Bano's career in writing started in 1947 with the encouragement of Ashfaq Ahmad during their college days. Migration from India to Pakistan had a profound impact on Bano to write for her country.
Novels
She wrote various novels which are as follows:
Warmandgi Shoq
Adab Latif
Raja Gidh
Aik Din
Haasil Ghaat
Rah-e-Rawan
Na Qabil-e-Zikar
Amar Bail
Ek Din
Kuch Aur Nahi
Dast Basta
Popularity
The early popularity came to Bano with her writing "Warmandgi Shoq". The real popularity came to Bano after the release of Raja Gidh. This was one of the best novels of Bano who blown the minds of readers. The prominent characters of the novel were Sami, Qayyum, and Aftab. The novel highlighted the difference between halal and haram. So far, fourteen additions to the novel have been published.
Dramas
Bano wrote various TV series, novels, and books. She not only shown are best, skillful writings on TV but also on Radio. "Sudhraan" was her first-ever drama serial. Bano was writing since the time of radio and wrote on radio until 1965. Her various TV drama serials include:
Khana Bados
Dhoop Jalli
Piya Nam ka Diya
Klu
Aadhi Raat
Chota Shehar Baraay Log
Lagann Apne Apne
Sidhraan
Doosra Qadam
Tamasel
Hawaa key Nam
Aasay Pasaaya
Ashfaq Ahmad Autobiography
Ashfaq Ahmad was writing his autobiography but his death left it halfway. After his death, Bano Qudsia completed it. The first part was named 'Baba Saheba' and the second part was 'Rah-e-Rawaan.' The first part exhibits sad feelings.
Additionally, this autobiography made Bano Aapa write about Ashfaq Ahmad's other family members including his grandfather, sisters, uncles, and brothers.
Bano Qudsia Awards
The government of Pakistan has awarded her with Sitara-i-Imtiaz. In her services to literature, she was awarded Hilal-i-Imtiaz in 2010.
The Pakistan Academy letters awarded her with Kamal-e-Fun in 2012. The Life Time Achievement Award was given to her by Pakistan Life Care.
Bano Qudsia Death
A mind-blowing writer and novelist left us on February 4, 2017, at the age of 88 years. The great legacy, beautiful writings, and mind-blowing dedication towards literature are what will remain in the hearts of people.
Her writings and her outstanding work will always lighten up the way for the youth of the country.
Also read: Madiha Naqvi | Biography, Date of Birth, Education, Family