Incredibly talented and versatile, Asad Siddiqui suddenly rose to fame with his acting skills and screen presence. Coming from a family of actors, he is a well-educated actor who has already appeared in a ton of dramas. Although he has been seen on the TV screen for a long time, he is very selective about the projects he chooses.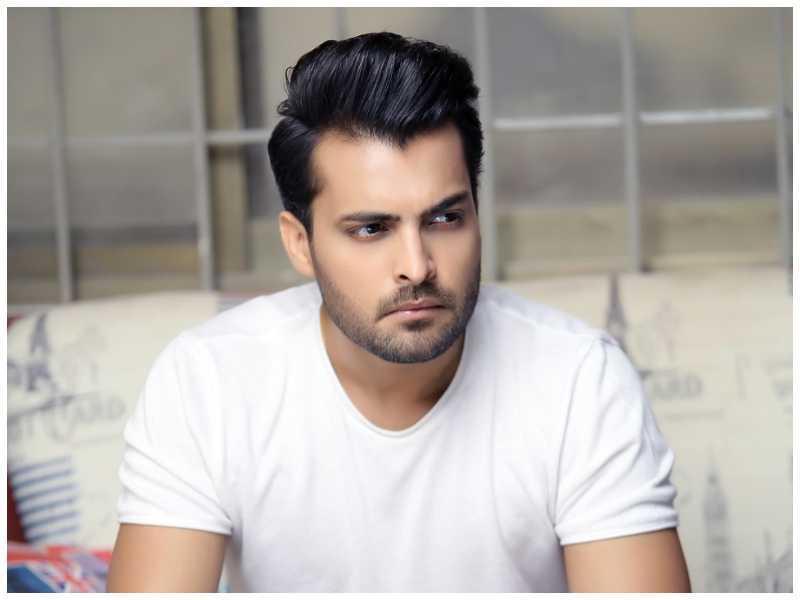 Asad Siddiqui made his debut in 2009 and since then he has been a valuable member of the television industry. While no longer an upcoming actor, he is regarded as a man of many talents. He plays an important role in the industry at the moment.
Here we will take a look at Asad Siddiqui's life, biography, career, age and relationship status.
Biography of Asad Siddiqui
Age
Asad Siddiqui was born on 15th April, 1987 in Karachi, Sindh. He is currently 34 years old and he is already critically acclaimed actor in Pakistan. His zodiac sign is Aries and he is born and raised in Karachi. He is 5 feet and 10 inches tall, which makes him a relatively tall man in the Pakistani community at large.
Family and Parentage
Asad Siddiqui belongs to a well-educated family that is already involved in the acting industry. He is the nephew of actor Adnan Siddiqui and his father is Aftab Siddiqui. Other notable members of his family include veteran actresses Bushra Ansari, Asma Abbas and writer, journalist Ahmad Bashir due to his marriage to a well-known actress.
Education
Not much is revealed about the education of this brilliant actor, but it is known what he gained his initial education from a reputed school. As for his higher education, Asad Siddiqui holds an MBA degree from Karachi University.
Marriage and Relationship Status
Initially, Asad did not have luck with love in his life. He first got married to Maham Babar who is a fashion designer by profession. She is the CEO of Mayhem Fashion House and is well-known abroad. The two got married in 2014, however, the married didn't last long.
Their wedding was attended by a lot of celebrities, but that does not mean success. Four months after their marriage, Asad Siddiqui appeared on a morning show in which he explained that he was very sad and depressed after getting married. They separated after that and they finalized their divorce in 2016.
However, cupid was ready to shine on Asad when he met Zara Noor Abbas. The multi-talented actress is the daughter of Asma Abbas and is niece of Bushra Ansari. Asma Abbas was diagnosed with cancer and she successfully recovered from it in 2018. The couple met and got married in 2017 and since then they duo has been blissfully in love.
It is rumored that the couple is expecting their first child, however, they have not made any official announcement regarding that.
Becoming An Actor
Asad Siddiqui became an actor in 2009 with a supporting role in a megahit drama. The drama was Annie Ki Ayegi Baraat in which he played the role of Vikky and played the role of Bushra Ansari's son. The drama was directed by Marina Khan and Nadeem Baig.
As of now, he has appeared 2 movies and 46 dramas. Here is a breakdown of his dramas.
Year
Drama
Character
2009
Annie Ki Ayegi Baraat
Vikky
Directed by Marina Khan and Nadeem Baig, and aired on Geo TV
2011
Takkay Ki Ayegi Baraat
Vicky
Directed by Marina Khan, and aired on Geo TV
2011
Dareecha
Faizan
Aired on ARY Digital
2013
Meri Maa
Shan
Aired on Geo TV
2014
Khata
Aired on ARY Digital
2014
Shikwa
Directed by Rubina Ashraf, And aired on ARY Digital
2014
Rukhsati
Written by Amna Mufti,Directed by Mohsin Mirza
2015
Anaya Tumhari Hui
2015
Khuda Dekh Raha Hai
Moiz
2015
Sartaj Mera Tu Raaj Mera
Shehroze
2015
Gila Kis Se Karein
2015
Goya
2015
Madawa
2015
Mery apny
2015
Mujhe Qabul Hai
2015
Rishton Ki Dor
2015
Total Siyapa
2016
Sanam
Farhan
2016
Ghayal
Moiz
2016
Socha Na Tha
Murtaza
2016
Joru Ka Ghulam
2016
Gila
Shajee
2016
Heer
Ibrahim
2016
Iss Khamoshi Ka Matlab
Noman
2017
Zindaan
Adil
2017
Hari Hari Churiyaan
Kashan
2017
Paimanay
2017
Shadi Mubarak Ho
2017
Zard Zamano Ka Sawera
2017
Mumkin
2017
Gumrah
Jamshed
2018
Mah-e-Tamaam
Rohel
2018-2019
Balaa
Junaid
2018
Sodai
2018
Ro Raha Hai Dil
2018
Tawaan
Zaman
2019
Enaaya
Rasik
2019
Surkh Chandni
Jawad
2019
Rishtay Biktay Hain
Hammad
2019-2020
Tu Mera Junoon
Taimoor
2019-2020
Tera Yahan Koi Nahin
2020
Dil Ruba
Ayaaz
2020
Zebaish
Nadeem
2021
Aik Janwar
Rashid
Will air on Geo Entertainment
2021
Amanat
Fawad
2021
Tumhare Husn Ke Naam
Atif
As for the movies, Asad Siddiqui appeared in a total of two movies that are Lahore Se Aagey and Chhalawa.
He has yet to receive an award for his roles in the dramas and movies. But he believes his acting is beyond that.