Best Medical Colleges & Universities of UAE (International & Local Institutes)
UAE is famous for many reasons for travelers and other people. It is rich in almost every aspect of life. As we all know education is most important to make himself the perfect individual's personality. So it is all about to the best Medical Colleges & Universities in Dubai both international and local institutes. Here are some most famous Medical Colleges & Universities in UAE for educating your child.
1. Gulf Medical University
Gulf Medical University is a private university established in 1998 in Dubai. It was the first medical university in Dubai offering admissions for male and female students of all nationalities. The focus of Gulf Medical University has extended into three core areas as: Medical Education, Healthcare and Research. The university is composed of different colleges such as the College of Medicine, College of Dentistry and College of Allied Health Sciences. Admission involves a review of academic records, a 45-minute interview in English and approval by the provost. The university organizes international and regional conferences and publishes the "Gulf Medical University Health Journal."
Following are the Graduate Program offered by GMU are:
MBBS
BBMS
DMD
Pharm D
BPT
2. Dubai Medical College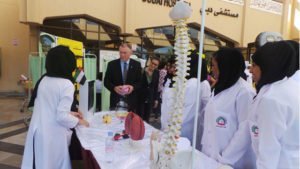 Dubai Medical College also known as the Dubai Medical College for Girls only. It was the first private medical school in Dubai to offer degree of Medicine & Surgery in the United Arab Emirates. This college was established on an Islamic foundation to offer the Girls of the UAE an opportunity to study Medicine.  In addition to your course of studies, one hour a week is required for study of the Islamic faith and laws of Shariah. So that they can study within the country and avoid the troubles & risks of traveling abroad. Girls in UAE are offered the chance to serve their country in the medical field and they successfully utilize this opportunity.
3. RAK Medical and Health Sciences University
RAK Medical University is comparatively a new medical school in Dubai but it has established as a best institute. RAK Medical and Health Science University (RAKMHSU) is the First Comprehensive Health Science University in UAE. The university offers bachelor's degrees in areas such as medicine, surgery, dental surgery, pharmacy and nursing. In addition, the university has master's programs in pharmacy and nursing. RAKMHSU is the First in UAE to start two year Masters Programs in Nursing and Pharmacy.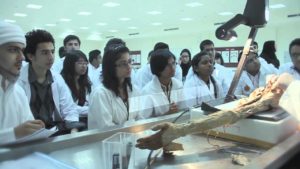 Following are the Masters programs offered by RAKMHSU are:
MS in Adult Health Nursing (MSN)
MS in Clinical Pharmacy
MS in Pediatric Nursing
MS in Community Health Nursing
MS in Psychiatric-Mental Health Nursing
MS in Pharmaceutical Chemistry
MS in Pharmaceutics and Pharm.D
4. Royal College of Surgeons in Ireland (Dubai)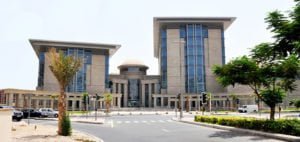 Royal College of Surgeons in Ireland is a worldwide reputation for delivering excellent undergraduate and postgraduate education in the healthcare professions. All programs have proved not only in the UAE but also in the wider region with healthcare professionals travelling long distances to participate in them. The master's programs can be completed on a part-time basis, including classroom and distance education. Both male and female students get education from this Medical College. RCSI-Dubai now offers MSc degree programs in:
Healthcare Management
Quality & Safety in Healthcare Management
Leadership in Health Professions Education
5. Dubai Pharmacy College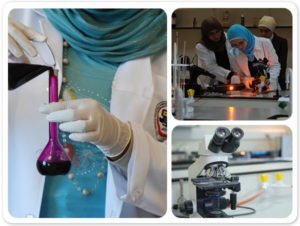 Dubai Pharmacy College (DPC) was established in 1992 by Dubai philanthropist Haji Saeed Bin Ahmed Al Lootah. In 2005, it won the Dubai Quality Appreciation Program award for education. Dubai Pharmacy College was established to educate aspiring Muslim girls in the field of pharmacy sciences.
The programs offered by Dubai Pharmacy College are:
Bachelor of Pharmacy (BPharm)
Master of Pharmacy (MPharm) with specialization
Clinical Pharmacy
Pharmaceutical Product Development
Related Article|The Most Famous Libraries of UAE | Best Reading Points in Dubai