Cake Studio Season 11 Episode 2 Has Been Released…!
Coke Studio is a Pakistani Television Series and international music franchise. It made the live studio-recorded music by talented and experienced artists. It was started in 2008 and launch annual musical episodes every year. All types of music is available in Coke Studio as classical, folk, Sufi, qawali, ghazal, bhangra, hip hop and pop. Now Coke Studio launch the second episode of season 11. It's all about the Cake Studio Season 11 Episode 2, all songs in this episode are also very splendid. Coke Studio has just released its second episode and it seems as spectacular as the first one. In Cake Studio Season 11 Episode 2 the entire episode is full of with the talented, experienced, national and international singers. The wait is over for Cake Studio Season 11 Episode 2 for its fans as it is released today.
All about Cake Studio Season 11 Episode 2
The wait for the fans of real music is over as Cake Studio Season 11 Episode 2 has been released. Coke Studio released its second episode of season 11 of 2018. Like previous episode this entire episode is also full of the latest music. Due to the top and talented singers the Cake Studio Season 11 Episode 2 would go on a top hit.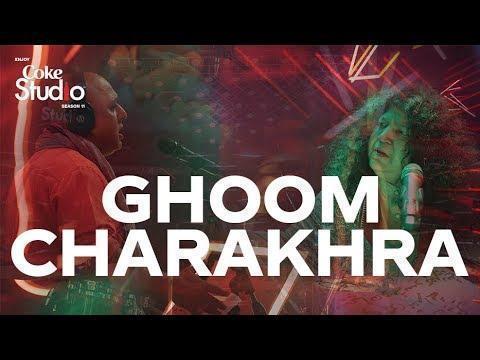 Songs of Cake Studio Season 11 Episode 2
In previous episode total 4 songs were released and now in this episode again 4 songs have been released. The songs are as follows:
Runway
Gaddiye
Rasha Mama
Ghoom Charakhra
Runway
Here is the first song of Cake Studio Season 11 Episode 2 as Runway. In this song the EDM sensation, Krewella take the Coke Studio's stage for the first time. They worked along with the vocals of legendary Riaz Qadri and Ghulam Ali Qadri for Runaway. Here is the combination of vocal harmony as Dholak groove and soulful Sarangi. You would hear Krewella to sing in Pakistani language for the first time in contemporary rhythm and traditional upper-scale vocals.
Gaddiye
The second song of Cake Studio Season 11 Episode 2 is Gaddiye as it is the Sufi Poetry. This song is made by Attaullah Khan Esakhelvi and by Asrar having a powerful voice. Gaddiye is a modern folk classic song including the lyrics about love, separation and re-union. The combination of guitar and classical Dholak gave this song a very phenomenal sound for the listeners.
Rasha Mama
In Cake Studio Season 11 Episode 2 the third Pashto Song is Rasha Mama. This Pashto sons comes in the beautiful voice of Gul Panra, Khumariyaan and Zarsanga. The Rasha Mama is composed with Rabab, Dholak and Guitars and turned it as a majestic song of this episode. Zarsanga sing very beautifully this song in soft and magical voice for its fans.
Ghoom Charakhra
The last but not least song of the Cake Studio Season 11 Episode 2 is Ghoom Charakhra. This song is one of the most awaited songs of this episode. Two legendary singers as Abida Parveen and Ali Azmat make this song the most awaited in their beautiful voices. Ghoom Charakhra is made by the singers of Sufi music legend Abida Parveen and the Sufi rock powerhouse Ali Azmat. By the effort of these two talented and experienced singers you would never get bored and would enjoy to listen this song.
It's the biggest thing for the music fans of Coke Studio as the second episode is also released with splendid songs. The complete song track of Cake Studio Season 11 Episode 2 is here with full songs for you. You need to must listen these songs and wait for the next episode. Stay tuned with us for the third episode of this season in coming days.
Related Article|Coke Studio Season 11 Episode 1 is Released| Complete Songs are Here