Careem's Involvement in Election by Careem Election campaign 2018 – Will People Accept or Reject?
Careem, a leading transport company in Pakistan have started a unique campaign named Careem Election Campaign 2018. They frequently launch many promo codes which make the ride convenient yet affordable. This time they have started new Careem election campaign 2018 in which they have introduces some political dialogues that can be used as promo codes. They have started this campaign due to upcoming elections so that everyone can come to the station for the casting of the vote.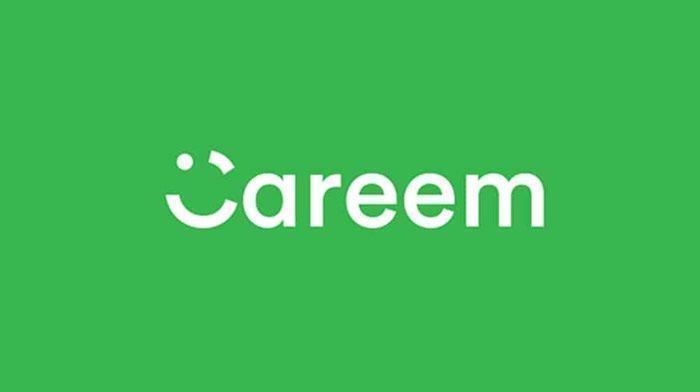 Careem Election Campaign Promo Codes:
The campaign wholly targets the political parties and they have shown that the promotion is neutral. Following promo codes has been offered by Careem.
1.Mere Aziz Hum Watno:
For this, you simply have to use the "111" Promo code. By using this, you will get a special discount on your next ride.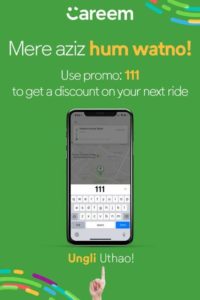 2.Gari A Nahi Rahi, Gari A Gai Hai:
This famous dialogue is belonging to Pakistani politician Imran Khan, and you can avail this code by using the promo: DHARNA, to get the reasonable amount of discount.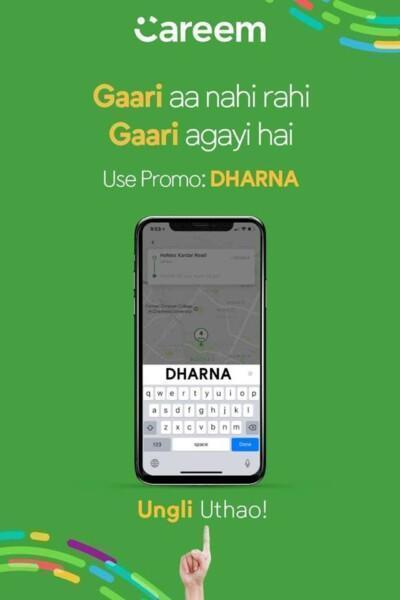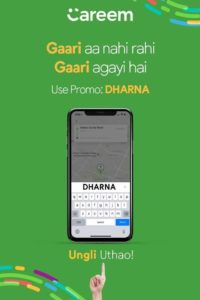 3.Kal Bhi Promo Zinda Tha, Aj Bhi Promo Zinda Hai:
This dialogue is belonging to Pakistan People Party (PPP), and one can get this by using the promo: 10PERCENT.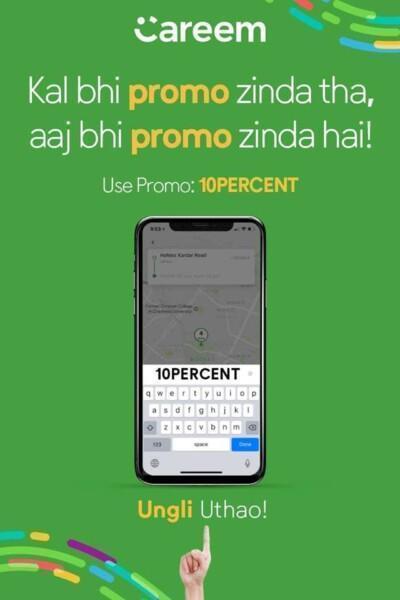 4.Promo (Mujhy) Kyun Nikala:
You can get the reasonable discount on your next ride if you use the promo code AFTERNUUN. This dialogue belongs to a famous politician, Nawaz Sharif.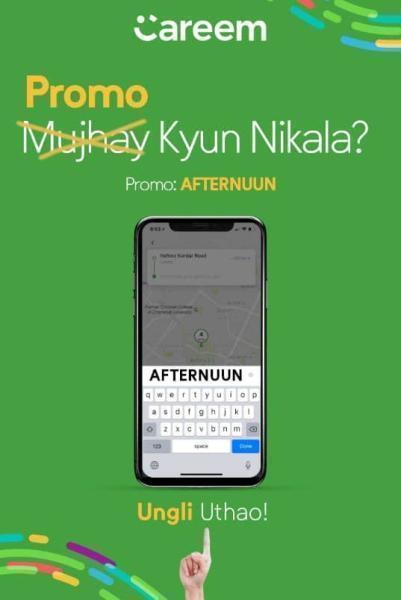 5.Promo Agaya Maidan Mei Ho Jamalo:
The most amazing and interesting dialogue of a famous song as well as political song. One can get a discount by using the promo HOJAMALO.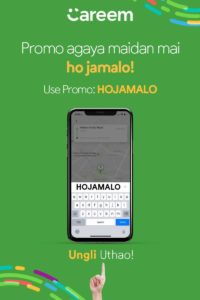 6.Har Vaari, Careem Di Baari:
To get this amazing promo code, you just have to dial BAARI. The promo code is also taken from a political dialogue.
7. Everyone Must Vote:
Lastly, the theme of the promo code is to motivate everyone to cast their vote. One can get this code by dialing KHAKAIMAKHLOOQ.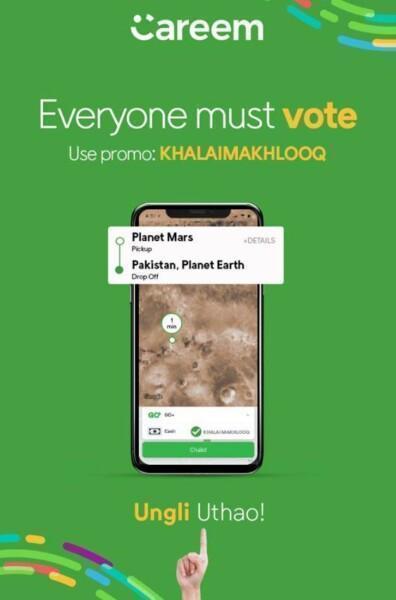 Careem for Democracy, A Message:
However, by viewing the political condition of the country, Careem have clarified their position. They said, there is no intention to hurt any supporter of any party. Moreover, they have used the slogans of every party and hence they are neutral. Moreover, the said that the intention is just to convince the people to vote. People can use the services of the Careem while going out for vote casting.
The reaction of People:
People do not accept the role of Careem in politics and even does not consider Careem Neutral. Some people especially supporters of PLM(N) become angry by this because they have used a negative promo of PLMN.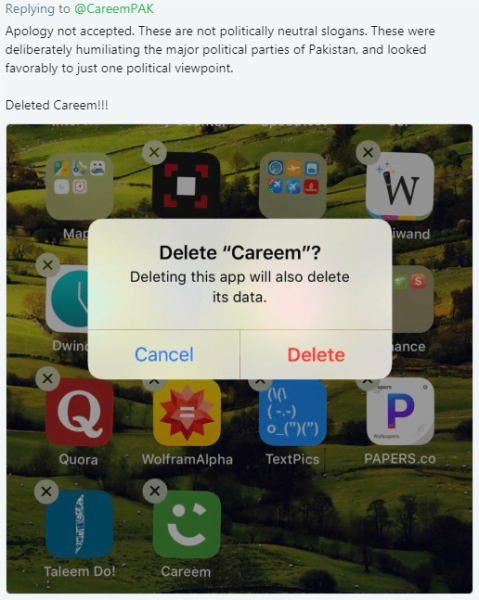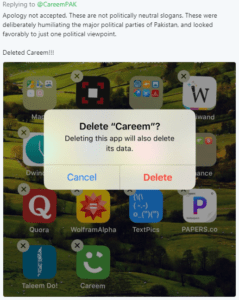 Some people use the #BoycottCareem tag for showing their anger.


Other suggested them to choose another slogan of PML(N) instead of "Mujhe Kiyun Nikala".


Some people just got angry due to their involvement and talk about Politics.


Related Article | Everything you need to know about Maryam Nawaz (Politician)| Complete Biography