Best Places to visit in Karachi-2021
Karachi is very important city and the backbone of Pakistan's economy. It is the city of lights. At the time of creation of Pakistan, it was made the capital city of Pakistan. There are many attractive and beautiful sites in Karachi. Here we will introduce some of them. Check out the best places to visit in Karachi at night and best entertainment places in Karachi.
Mazar – e – Quaid
The Mazar e Quaid is the prevalent landmark of Pakistan, as it is the tomb of our great founder (Quaid e Azam Muhammad Ali Jinnah). The tomb is situated in the center of the city, and thousands of people use to visit there daily as they show deep devotion to their founder.
Mohatta Palace
Mohatta palace is one of most prominent place in Karachi which depicts the culture and early history of Sindh. Mohatta Palace was constructed by a Hindu, who used to visit this palace during summers. There is also a Hindu temple in this palace.
Ibn e Qasim Park
It is one of the most beautiful places located in the suburb of Clifton. It is known to be the largest urban park in the city with an eye-catching view of roses, turtle pond and murals of dinosaurs.
PAF Museum
Above all PAF museum gives a tremendous view to its visitors. The beauty of this museum is with the aircraft, radars and the air weapons which are usually used by air forces.
Churna Island
Churna Island is located near Mubarak Goth, Kamari town in Karachi. It's a small island in Arabian sea popular for scuba diving, free diving, underwater photography, speed sailing, camping, hiking, knee boarding, jet skiing, snorkeling and much more.
Clifton Beach Karachi
The Arabian Sea is a beautiful view for tourists; Clifton beach was made for the tourists to enjoy this 'out of the world' view of the sea.
Frere Hall
Frere Hall is an ancient building that was made during the British Empire. Actually, the Frere hall was built to pay the tribute to Sir Henry Bartle Edward Frere due to the utmost work in the Economic development of Karachi.
Masjid e Tooba
Where almost everything fascinates the tourists in Karachi, on the other hand, there is a dome-shaped building, which is known to be the largest dome-shaped building in the world, named as Masjid e Tooba.
Arabian Sea Country Club
Just an hour away from the bustling city life, there is a calm and quiet place for golf lovers, cricketers etc. which are known as Arabian Sea Country Club.
Karachi Zoo
How can we forget our children when we are going to picnic? Children love animals and they are always fascinated by discovering new species of animals. Karachi zoo is one their dream place having ample of animal species.
Pakistan Maritime Museum
Pakistan Maritime Museum is a naval museum located with in a park of 28 acres. This museum based on modern concepts incorporates naval heritage and different artifacts from maritime. Here you can also retrieve maritime information from computer based systems. It is open throughout the year from 8:00 am to 10:00 pm so you can go and visit it if you have an urge to see naval things.



Sandspit beach
Situated in the south west of Karachi, Sandspit beach is a great point of interest especially for tourists. Here you can find a great variety of marine life and the shallow water here is very suitable for swimming even for beginners. This beach has unusual rocky formation and is ideal for sunbathing in winters.



Port Grand Karachi
Port Grand as the name suggests is a recreational area in Karachi that's a result of combined efforts of Karachi Port Trust and Grand Leisure Corporation (a private company).Port Grand is a hub of recreational activities, dining, and shopping in Karachi. So if you are a food lover and like to have a good food with some recreation, Port Grand should be at the top of your list to visit.
Manora
Manora is located in the southern part of Karachi and is a very popular picnic spot in Karachi due to its long sandy beaches. There is also a Manora Light house that adds to the beauty of this beautiful small island, especially at night. It is fifteen to twenty minutes boat ride away from mainland Karachi and is connected with other famous harbors like sandspit and Hawks Bay, through its beaches.



Aladin Park Karachi
Aladin Park is the best place for amusement, especially for kids and families. This park incorporates about fifty thrilling rides and is really a good place to visit to bring some enjoyment into daily life routine.You can also do shopping here and can have lots of fun.



Hill Park Karachi
Situated at the top of the hill, Hillpark spreads over 62 acres but only 25% of its total area has been developed. This park incorporates many fast food centers, restaurants, and amusement parks.Artificial lake over here is a beauty of this park and make it a famous tourists spot. So you can visit this park and can have a real time fun with your friends and family.

Chaukhandi tombs
If you are a history lover and love to visit historical places, Chaukhandi tombs are the best place for you to visit in Karachi. It's not a recreational place but a place to visit to feel the history and silence. These tombs were built during the Mughal era and are attributed to Jokhio tribe.
Hawke's Bay beach
Hawke's Bay being a famous beach in Karachi is a most popular recreational spot for tourists. It has a sandy beach with clear blue water and is visited by hundreds of people every day for horse riding along beach side, swimming, fishing and for picnic. So if you are planning to visit Karachi for enjoyment and recreation, Hawkes Bay can be your destination. If you are not Karachi residential then you can also get a hut at beach side on rent.
Regal Chowk
Unlike other visiting spots in the city, this visiting spot is only meant for shopping in Karachi. Regal Chowk is popular as it is surrounded by a large number of markets from where you can buy anything from big to small at extremely reasonable price. On Sunday, there is a flood of books in markets near Regal Chowk where booksellers come and make big sales.
Boat Basin Park Karachi
Last but not the least, Boat Basin Park is a recreational park in the city where you can enjoy boating and can have lots of fun activities with your friends and family.
Update: The above-mentioned places are a great way to explore Karachi if this is your first time visiting the city. However, for the people who are looking for more places to visit, these are just aren't enough. While the above 20 places are a great way to familiarize with the city, the places we will share below will take your Karachi experience to the next level.
More Places to Visit in Karachi
Here are some more places that you should visit when you are here in the city.
Turtle Beach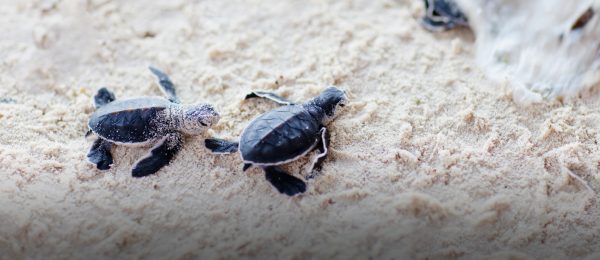 A tourist spot that is much loved the locals, Turtle Beach is a place where you will enjoy the nature and have a grand time with the family. The beach is perfect for family that like to spend time ion the beach without worrying about the reefs, rocks and sands. During the summer, the beach is riddled with beautiful Olive and Green Ridley Turtles that lay their eggs on the beach. If you stay till the sunset, you can watch the turtles coming in and out of the sea. Also, if you are lucky enough, you will also get to see a few crabs at the same time.
The National Museum of Pakistan
The National Museum of Pakistan is home to some of the most diverse range of paintings, relics, sculptures and models that show the real face of Pakistani culture. There are 11 galleries in total where you will find relics from the Indus Valley Civilization to right now. The museum also plays host to a wide variety of old coins that show the era they belonged to. However, the pride and joy of this Museum are the rare manuscripts of Quran.
The Ruins of Bhambore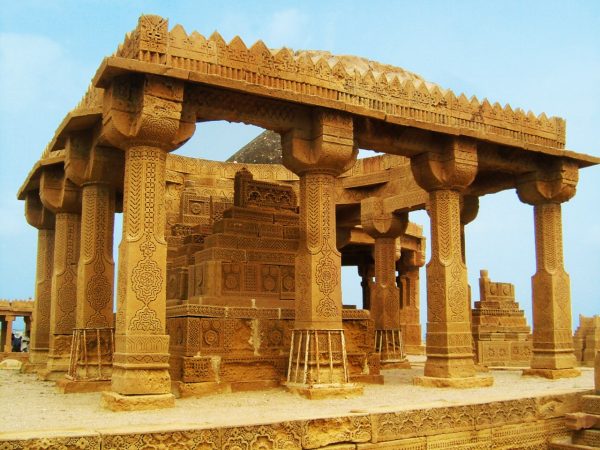 Bhambore is a prehistoric city that lies in the heart of Karachi. Dates back to 1st century, Bhambore was constructed in the Scytho-Parthian era. However, the city was controlled by Muslims from 8th century to 13th century. However, it is later abandoned and now it stands as ruins. In fact, Bhambore has one of the oldest mosques in the world that dates back to 727 AD and it is still standing there. It is a real treat to visit, so when you are in this biggest city of Pakistan, make sure you visit it. You will get to visit the building and shop some incredible products at the same time.
Empress Market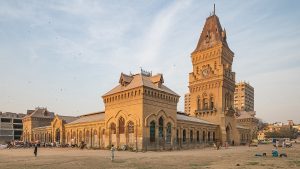 Your visit to this city will be incomplete without visiting the Empress market. Chaotic yet beautiful, this market sells everything and anything that you can think of buying. From groceries to pets, this market has it all. You can purchase textiles, stationery items, live pets and a lot more. This colorful place was built by Queen Victoria who was the Empress of India at the time. The building is huge, incredibly rich and detailed. Many believe this colonial era building give them the goosebumps from just looking at the building.
The Haleji Lake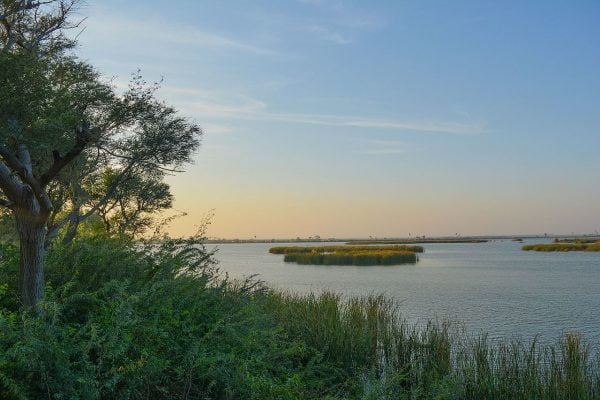 Just 70 kilometers away from the city lies the Haleji Lake. You will look at incredibly blue waters and majestic birds that will take your breath away. Haleji Lake is Asia's biggest den for birds and bird enthusiasts from all over the world come to this lake to see these birds in their natural habitat. There are nearly 223 bird species that reside at this lake. They migrate from all over the country to spend the cold spell here. In fact, many of the rarely seen birds can be found at Haleji during the cold season where these birds gather in groups to enjoy their time in a warmer and more comfortable environment.