More and more brands are now launching their SUVs in Pakistan and it seems like the Changan Uni T SUV will be one of them very soon. The Chinese brand is slowly making its presence felt in the market and it seems like they will not have to wait long to make their brand build up in the Pakistani market.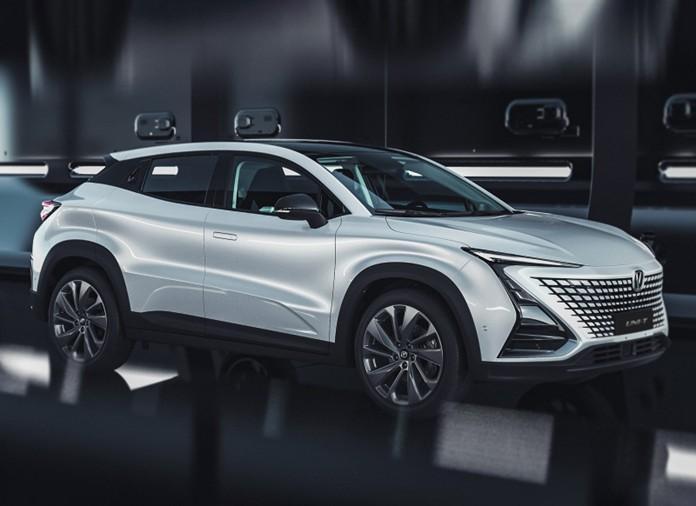 The brand made its way into the Pakistani market with Master Motors with their grand Alsvin sedan that was launched early this year. While they have a crossover SUV in the plans to be launched in Pakistan, they have bigger and much more luxurious vehicles that they would like to introduce to the country as well.
Changan Uni T SUV in Pakistan
Master Motors imported CBU unites of Changan Uni T SUV a few weeks ago and since then, Changan has been teasing the SUV on all of their social media channels. The SUV can be visited at Changan dealerships across Pakistan where you can get a firsthand experience of the vehicle before it is officially launched in Pakistan.
Performance Specifications and Features
The compact crossover SUV made its first appearance at the Shanghai Auto Show in 2017. At that time, it was just a concept car, but now it is production ready. This 5 door SUV is marketed as a family vehicle with a sporty style and incredible good looks.
Changan has promised incredible performance and even better features and amenities to make this SUV a stand out in the current market.
Here are the performance specifications of the Changan Uni T SUV:
5 liter Supercharged Petrol Engine
It can produce 177 horse power
It is expected that the SUV will also be available with a 2.0 liter turbocharged engine but that news has to be confirmed by the brand first.
As for other features and specifications, it looks like the vehicle will feature latest state of the art amenities inside the cabin including wireless charging, massive floating infotainment system, panoramic sunroof, 5 passenger seating capacity, gorgeous styling and a lot more.
It is expected that the vehicle will make its way into the Pakistani market by June 2021 or later. No mentions of price have been made yet.