Hum TV is gearing up to launch new dramas as Ramadan ends and next new drama on their list is called Yaar Na Bichray. After releasing back to back teasers of drama serial Aakhir Kab Tak, the channel has released two teasers for this new drama as well which is expected to be aired right after Ramadan as well.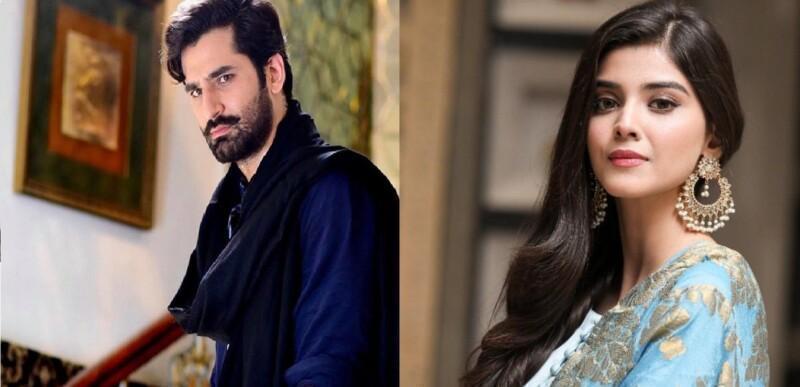 The new drama serial is ready to grace the TV screens across Pakistan with its intensely talented cast featuring some of the biggest names in the industry. Some relatively new actors and actresses are also a part of the cast and this mix of veteran and young actors is perfect to make this a perfect blend of great team.
Here is what we know about the drama serial Yaar Na Bichray and what you can expect from it.
Cast of Drama Serial
The cast of the drama is packed with some very popular names from the industry. While there are plenty of big names attached to this project, there are some relatively news names in the drama as well who are ready to make their name in the industry. The main cast has received some massive makeovers for this drama, so the suspense is big with this one.
Here is the complete list of casts of drama serial Yaar Na Bichray.
Noor ul Hassan
Adnan Shah Tipu
Zain Baig
Zainab Shabbir
Zhalay Sarhadi
Hammad Faroiqi
Shaheen Khan
Zohreh Amir
The audience is very excited to see Zain Baig in a very different character. While Zainab Shabbir has received a lukewarm reception by the audience, most people are excited to see the duo together in the titular roles.
Details of the Drama Serial Yaar Na Bichray
While not much has been shared about the story of the drama, it is expected that the story will focus on the life, trials and hardships of two characters as they navigate difficult times in their lives. Zainab Shabbir's character struggles with her father, who doesn't trust or love her because of his past with his wife.
On the other hand, Zain Baig's character had to grow up quickly after his father died. He had to take up the life of a thief and a domestic disturber to survive. It is expected that love will bloom between them, but that is all we know up till now.
The drama is written by Furqan Ullah Sahir and Uzma Iftikhar. The drama serial Yaar Na Bichray is directed by Mohsin Talat and is produced under the banner of Moomal Entertainment and MD Production.
Although the Hum TV has not announced an airing date for the drama, it is expected it will replace Qarar which had its second last episode tonight. All will be revealed in the coming days.