Meesha Shafi get Notice to Reply Ali Zafar's Defamation Suit on 5th July 2018
The session court in Lahore send notice to Pakistani singer and actor Meesha on sexually harassing by Pakistani singer and actor Ali Zafar. The session court orders to Meesha Shafi to reply by 5th July 2018 to Rs.1 billion defamation case filed against her by Ali Zafar. The Pakistani actor and singer Ali Zafar files 1 billion defamation suit against Meesha Shafi on last week and the hearing was conduct today in session court. The hearing was conduct under the additional session judge Shahzad Ahmad and he issued a notice to Meesha. She asked to provide her reply on 5th of July. The only aim of Meesha behind this is to make false accuse against Ali Zafar for cheap publicity.
Details of Receiving Orders to Meesha by Court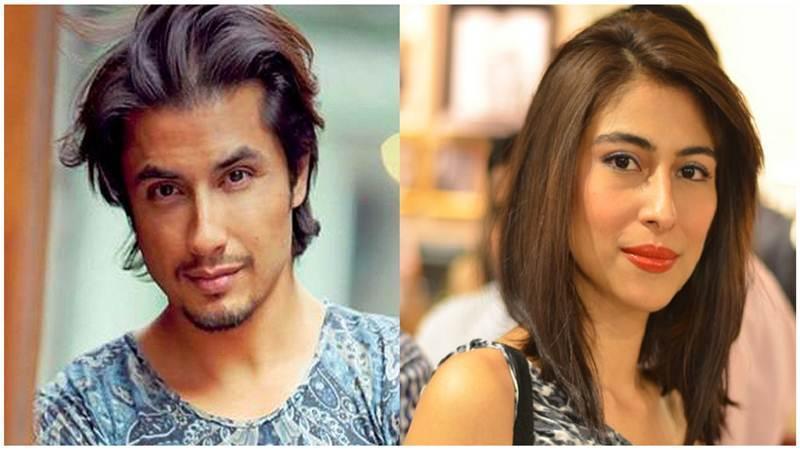 During the today's hearing the lawyer of Ali Zafar told that Meesha has false accused on Ali Zafar against sexually harassing. He also added that she only wants to get fame and wants to show the bad image of Ali Zafar and his career. After hearing the arguments by Ali's lawyer court issued a notice to Meesha and asked reply on 5th of July 2018. From 19th April 2018 Meesha Shafi said through her tweet as false accuse on Ali Zafar that he sexually harassing her many times. She also said that he harassed me when I become a popular actor and singer. She also added that Ali harassed me when I have 2 child. Ali Zafar denied all these rumors and take a legal action against the Pakistani actress Meesha Shafi.
Ali Zafar's Action against Meesha Shafi
After all these matters Ali Zafar decided to go in Court against the false accuse on him by Meesha. Due to this false accused Ali Zafar's fame has been impressed in the whole world and now he wants to get reply on Ali Zafar's defamation suit. Meesha Shafi hired Hina Jelani, barrister Ahmad and Nighat Dad for fighting against Ali Zafar. On the other hand Ali Zafar appointed Khawaja Tariq Raheem as his lawyer against this case. Due to this dispute Pakistan showbiz industry is also impressed as they are divided in two parts. Some Actors and singers are supporting Ali Zafar while other are supporting Meesha Shafi.
Related Article|Xiaomi Latest Mi pad 4 Tablet 2018 with (Wi-Fi and LTE)