Khalil Ur Rehman Qamar is a very famous writer, director, producer and actor. Who has done a very fabulous job in the Pakistan showbiz industry? And he won several awards for his work in Pakistan showbiz. He is always in limelight not only for his remarkable work but also for his misogynist reviews and thoughts. Recently In an interview on a private media channel, he fought with a lady named Marvi Sarmad. Who is a famous feminist and is involved in a "Women March".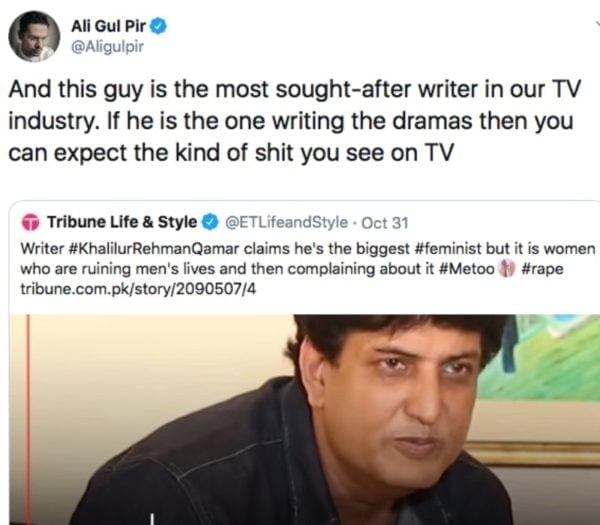 She stood with a motto of "mera jism meri marzi". He is totally against the "Women March" as he thought that women are meant to have stayed at home. In the show he replied to the question of the host that he is totally against the "Women March" and also hate the use of slogan motto "mera jism meri mrzi" he said even it is condemned by the court. And I personally felt disgrace after knowing that a lady like Marvi Sarmad is also raised this motto in the march. He shouted at marvi and said who the hell are you? Talking about the liberty for women. He said to her in the live show that "Apna jism Dekho, koi thokay ga bhi nahi is per". He also called her a bitch and warned her to shut her mouth. His behavior told us about his narrow mindedness.
After hearing his words she started continuously repeating her words "mera jism meri mrzi" He has no respect for women and he always opposes their opinions. He was very expressive in the talk show about the hatred for women. On the other hand, a number of celebrities come out in the favor of marvi Sarmad and targeting the writer on abusing a woman very badly on the live show.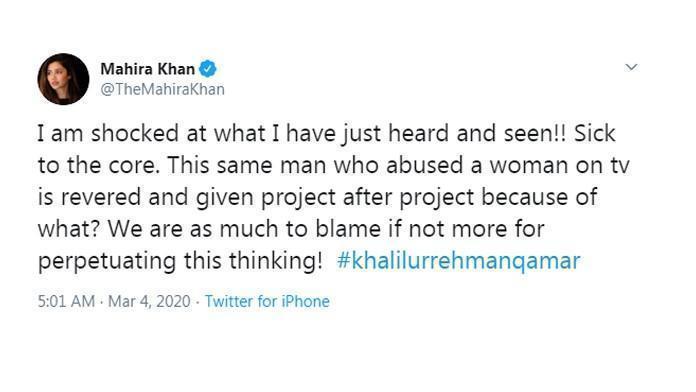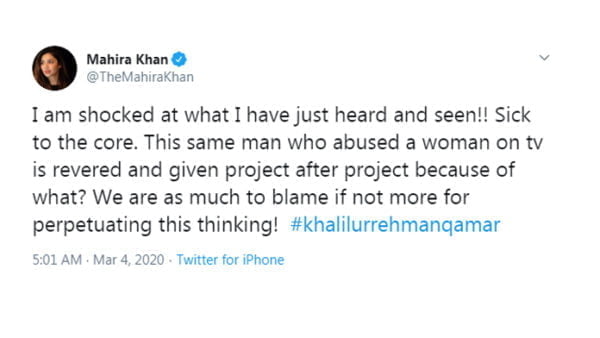 This #merajismmerimrzi is trending on social media. People called him an arrogant man on his worst behavior and said that this time he crossed all the boundaries. As they both are well-known personalities. They both are responsible for their words and actions. Many are showing regression against the behavior of Khalill ur rehman, at the same time also not supporting #merajismmerimrzi.