With the increasing use of social platforms such as Instagram, Facebook, and Twitter, content creators play a vital role to offer high-quality and engaging content for internet users. Content creation is an art that gets stronger, engaging, and attracts a large audience with time. Dananeer Mobeen is one of the Pakistani talented vloggers who gained worldwide popularity in such a short span. The dilemma of Pawri Ho Rahi Hai is still going on with many Pakistani, Asian, and Indian people. Her fan following made her social presence strong while her vlogging is appreciated by her fans. We hope that in the coming years, her content will help in the revival of Pakistani online entertainment.  If you want to know more about Dananeer, dive into the details below.
Dananeer Mobeen Biography
With the advancement of technology, the importance of content creators cannot be denied. Dananeer Mobeen is one of the famous content creators and became popular at a young age in a short span. She gained worldwide popularity when she was out with her friends to visit Abbottabad, Nathia Gali, Pakistan in February 2021. While returning home, her friends stopped the car at a roadside restaurant to grab something to eat. Due to the good sunset view, Dananeer with her friends were entertaining themselves by playing songs in the car. Dananeer captured a random short video clip from her phone and uploaded it on social media by saying Yeh Huamri Car Hai, Yeh Hum Hain Aur Yeh Hamari Pawri Ho Rai Hai, while her friends were dancing at her back on the songs, played in the car.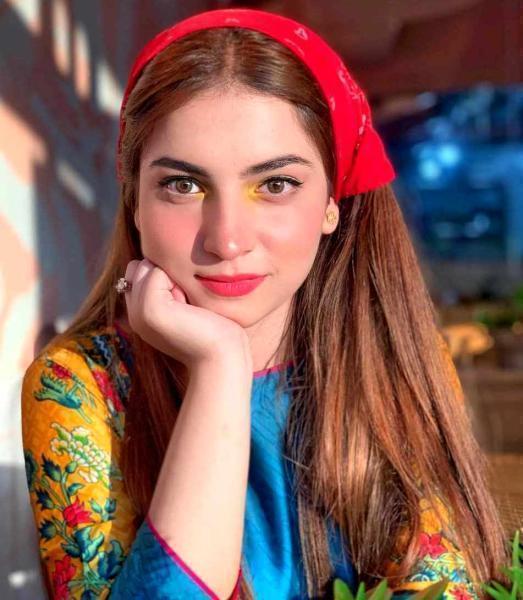 Her video became an internet sensation overnight and went viral. even Yashraj Mukhate, the famous Indian Music Composer made a mashup version of Dananeer Mobeen's video which became viral in other foreign countries as well. However, her popularity got a huge twist when the largest Bank in Asia, the State Bank of India shared the line Pawri Ho Rahi Hai on Twitter and the social platforms such as Instagram and Facebook were flooded with the same line and thousands of memes.
The memes were also popular in Pakistan and people do enjoy them. Even the Pakistani cricket team also celebrated their victory series with South Africa in the same manner.
Dananeer Mobeen Age
Dananeer Mobeen was born in Islamabad, Pakistan in 2001 on 27th December which makes her a Capricorn. She is 20 years old.
Dananeer Mobeen Education
She got her early education in Islamabad but completed schooling in Peshawar after moving there. In Peshawar, she received her Intermediate education and completed her high school at Roots Millennium School. During her education, she was very fond of drawing and paintings. Since childhood, she wanted to pursue painting as a profession. She completed her graduation in Peshawar
Dananeer Mobeen Family
The famous Pawri Girl is born into an Islamic well-settled family. Her family follows the Islamic culture and tradition by praying to One Almighty Allah. Her father is an army officer, Mobeen Ahmed and her mother is chef, Gul Mobeen.
She has an elder sister Nafayal Mobeen and her older brother is Nofal. She is unmarried and focuses to build her career on social platforms.
Dananeer Mobeen Physical stats
Dananeer is 19 years old attractive girl. She is healthy and a fit girl but also states herself as a foodie. She shows a great attachment to food and loves tandoori chicken and butter chicken. Dananeer hair color and eye color are light brown while her height is 5 feet and 3 inches.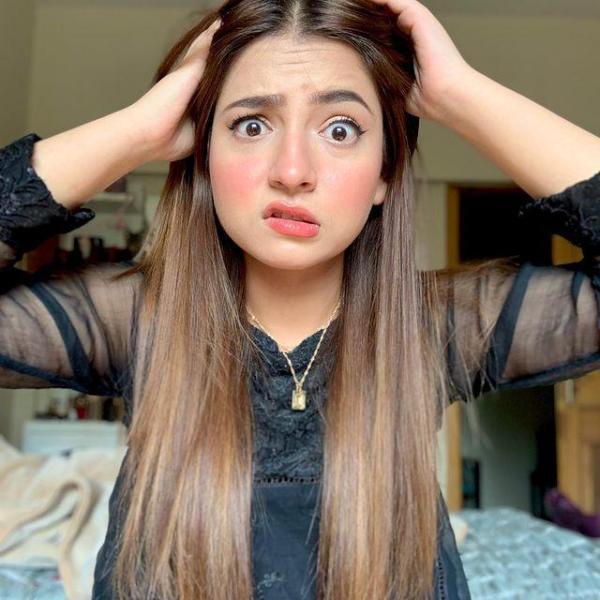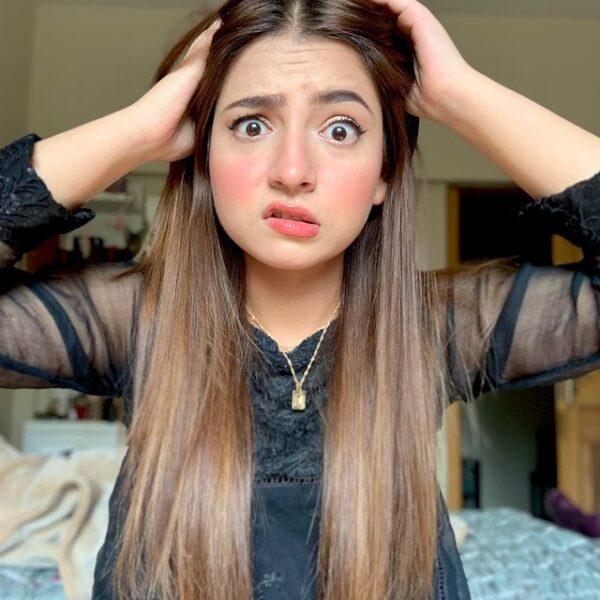 Dananeer Mobeen Career
The amazing content creator received an overwhelming response on her vlogs posted on various social platforms so she continued to share travel vlogs with her fans and friends. She is known as a social influencer and is a content creator. Currently, she is the UETMUN committee director in Lahore. In UETMUN society students are encouraged to learn the methods, perspectives, and sources regarding international relations, diplomacy, and the UN.
However, along with her responsibility as a committee director, she endorses several brands such as Hareem Jewelry House, EasyPaisa, BBA, Foodpands, Schick, Emporium, and different cosmetic brands through YouTube and Instagram channels.
Her viral video will be in everyone's smartphone`s gallery because the video was gauged by the thousands of memes that became fierce worldwide and shared by people on social platforms. Even famous Bollywood actors Shahid Kapoor, Deepika Padukone, and Randeep Hooda shared their versions of Pawri Horai Hai in videos.
She made her acting debut in a highly hyped DG ISPR drama serial 'Sinf-e-Aahan.'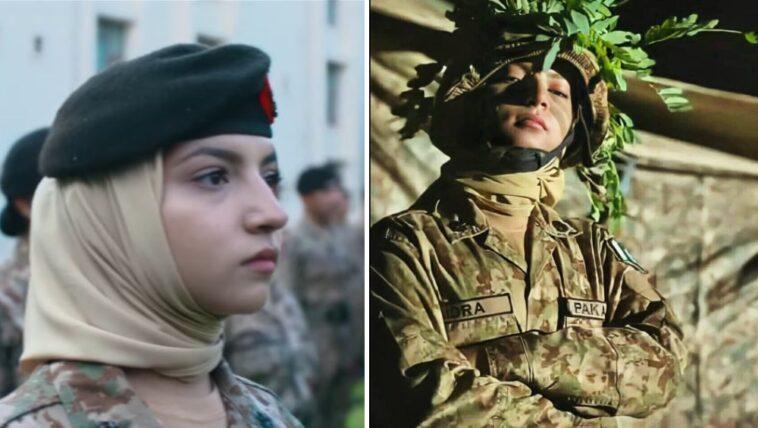 Dananeer Mobeen Interests
Dananeer Mobeen loves traveling and always prefers to keep her friends and family updated with her compelling vlogs. While traveling she does many photoshoots and captures beautiful landscapes. Her first vlog video was shared on her profile when she received Nafayal Mobeen her elder sister from the airport. Her sister reached Pakistan from the USA but at that time Dananeer had no idea regarding vlogging.
She loves to hang out with friends and prefers to spend her most of time with her best friend.
Dananeer Mobeen Hobbies
Talking about Dananeer Mobeen's hobbies and how she spends her leisure time is that she is fond of traveling, eating, walking, singing, and dancing. She also read books and does painting while she loves to do some of the makeup tutorials on YouTube as well. She regularly shares her Tiktok videos doing dancing and performing actions on different dialogues and songs. You will find her Instagram account full of activities pictures performed by her. Her favorite destination is the Maldives and New York.
Dananeer Mobeen Social Presence
Dananeer Mobeen knows how to manage her social accounts and she continuously shares her photos, traveling videos with more than 300k followers on Instagram. After her viral video of Pawri Ho Rahi Hai, her Instagram account reached more than 1 million followers in just 4 to 5 days. Still, her fan following is increasing daily because of the viral video. Her account is private on Facebook but the Twitter account comprises more than 49k followers. After a great fan following, she started her YouTube Channel but is not very active on YouTube.
Also Read: Zainab Qayyum | Biography, Age, Education, Relationship & Career