Wahaj Ali and Maya Ali have always been very close friends even before joinging the Showbiz. If you have ever wished to see this gorgeous on-screen couple together, your wish is going to be fulfiled.
Both are coming in an intense drama of GEO TV and we are already rooting for this couple. The news of their drama broke on social media yesterday and the drama is just about to begin on our television screens. The couple is going to appear for the first time on screens.
Wahaj Ali had been remained intense this year with the choice of projects that he made. Ishq Jalbei gave him huge hype and made him a star for all the good reasons. Let's move ahead and talk about the drama including its cast, director etc in detail.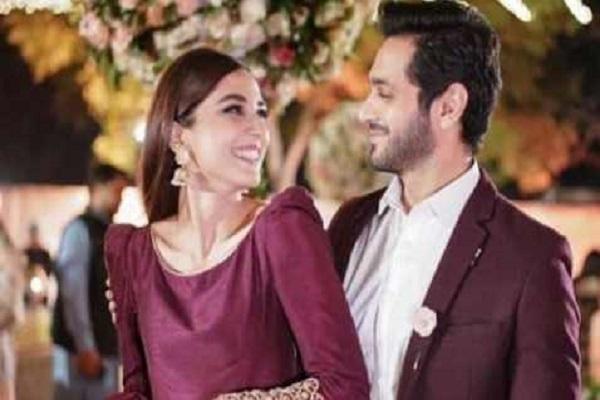 Drama Serial Jo Bichar Gaye Cast
As said earlier, Wahaj Ali and Maya Ali are going to be the male leads of the drama. Wahaj has undoubtedly become the talk of the town for his past serials including Ishq Jalebi, Dil Na Umeed To Nahi etc. Whereas Maya Ali is already a star and has earned huge respect and praises for her movie and drama choices.
It will be quite interesting to watch what magic these both superstars will bring on the screens along with other amazing cast members. The other member names are yet to be revealed and we can't wait to know about the other stars. However, legendary Nadia Jamil is also a part of this play.
Other Details
Haissam Hussain who has directed various super hit plays has directed this project, Jo Bichar Gaye. A few of his superhit plays include Bin Roye, Durr e Shehwar and Kuch Pyar Ka Pagal Pan Bhi Tha. All these mentioned plays were superhit of their times.
On the other hand, Ali Moeen has written this project. A few of his perfectly written plays include Mushrik and Mor Mahran and a few more. Abdullah Kadwani is the producer of the drama and it will be on air on GEO TV. However, the release date has not been confirmed yet but the teasers are already out.
Drama Jo Bichar Gaye Story
The teasers were released yesterday on social media and we have got to know a bit about the storyline of the drama. It is surely going to be an intense serial that is based on the fall of Dhaka, a real story. As per teasers, we could easily predict old vibes. Now it will be interesting to know the actual story of the drama.
We are yet to know the release date however, the news has already made us excited about the serial.
Hence, it will be fun to watch these real-life best friends on the screen for the first time in an intense drama. The teasers surely look promising and we can't wait to know the actual story and what characters our favourite stars will play this time. Fingers crossed for this project.