With many dramas ending just before Eid ul Adha, Har Pal Geo is gearing up to launch new drama serials such as Rang Mehal to air right after Eid holidays. Coming soon on TV screens near us, the new drama serial is expected to take the prime-time slot at the channel.
The drama serial will feature some big and new names from the industry. The new drama serial is a love story with a twist, meaning that we will finally get a respite from the mind-numbing romance series that every TV channel is showing these days.
Here is everything we know about the new drama serial Rang Mehal and what you can expect from it.
Cast of the Drama Serial
The drama serial has a colorful cast that includes some new, some established and some legendary names from the industry. The cast of the drama serial include:
Aruba Mirza
Ali Ansari
Mohsin Gillani
Humayoun Ashraf
Sehar Khan
Fazila Qazi
Sabiha Hashmi
Rashid Farooqui
Humaira Bano
Asim Mehmood
Shabbir Jan
Taniya Sheikh
Salma Hassan
Shajeer Uddin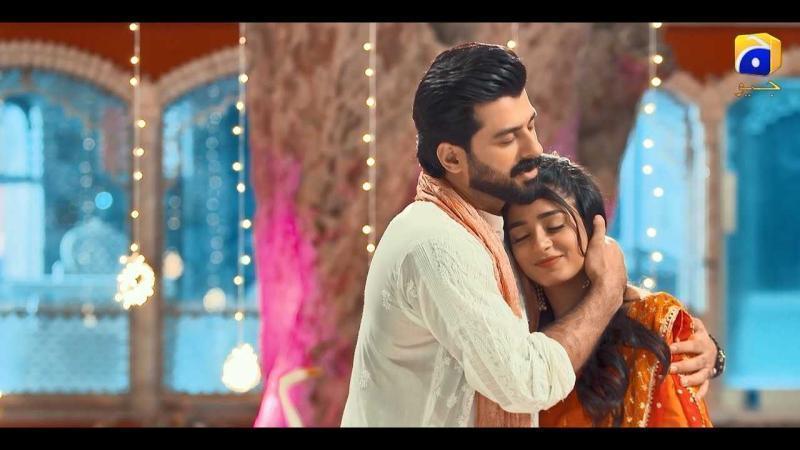 More names are being revealed as more promos are being revealed to the public.
Details of Rang Mehal
The drama will focus on the story of a young girl played by Aruba Mirza who is struggling to find her place in the society while also fighting for acceptance for love in her life. The drama serial Rang Mehal is written by Shafia Khan and is directed by Zahid Mehmood.
The drama serial is produced by Asad Qureshi and Abdullah Kadwani under the banner of 7th Sky Entertainment. The drama serial is going to be on your TV screens from 24th July, Saturday and will run from 8 PM to 10 PM.
There are high expectations attached to the drama, considering the talented cast. However, only time will tell if it will be a hit or will it be a disappointment.
OST of Rang Mehal
The OST of the drama serial is syn by Sahir Ali Bagga, Hamid Naqeebi Qawwal and Afshan Fawad. You can listen to the OST right here: