Esra Bilgic (Halima Sultan) hardly needs an introduction. Esra or the lovely Halima Sultan rose to fame with her role in Turkish drama series Dirilis: Ertugrul or Ertugrul Ghazi. Pakistanis fell in love with her grace, her beauty and her phenomenal acting skills that grabbed the attention of everyone in the country.
She has become so famous in Pakistan that she and her role of Halima Sultan became a household name in the country. Now, she has endorsement deals from multiple brands in the country including Qmobile and Jazz. She has graced the covers of many Pakistani magazines and each is more stunning than the other
While that is great for her, her Pakistani fans are more curious about her. Here is a brief biography and introduction of Esra Bilgic (Halima Sultan) to quench your curiosity.
Esra Bilgic (Halima Sultan) Biography
Here is the complete detail of Esra Bilgic's (Halima Sultan) life, her education, career and more.
Basic Information
Name: Esra Bilgic
Date of Birth: 14 October 1992
Age: 27 Years Old
Nationality: Turkish
Zodiac Sign: Libra
Height: 5' 10"
Weight: 68 Kgs
By profession, Esra Bilgic (Halima Sultan) is a Turkish model and actress born in Ankra, Turkey. She started her career with Diliris Ertugrul as Halima Sultan, the wide of Engin Altan. She appeared in four seasons of the show and left the show after that for some personal reasons. After that, she speared in many other dramas including Bir Umut Yeter and even appeared in a movie called Adanis Kutsal Kavga which will be released in December 2020. Currently, she is playing the lead role in a Turkish crime drama TV series called Ramo.
Education
Esra Bilgic (Halima Sultan) is not someone who got education for the sake of a degree. She started her early education in Turkey and later pursued higher education from some of the biggest institutes in the country. She completed her graduation from Bilken International University in Istanbul in International Relations and then studied law at the Hacettepe University.
Personal Life
Although very successful in her career, she hasn't been very successful in her love life. She met famous Turkish footballer Gokhan Tore in 2014 and the two soon started a relationship. The couple married on 21st August 2017 in a lavish ceremony that was also attended by the president of the country along with his wife. However, that relationship came to an end when they got divorced on 17th June, 2019. She has no children.
Awards and Recognition
Her role as Halima Sultan got her worldwide recognition and she received many awards for the role. She won the Best Female Actress in Series for Diliris Ertugrul at Antalya TV Awards 2014 and Sosyal Farkindalik Odulleri 2015. She also received Best Female Actress for the drama at 2015 Sadri Alisik Theater and Cinema Awards, Best Actress of the Series at 2015 Anadolu Media Odulleri and best Female Actress at 2016 Turkiye Genclik Odulleri.
Social Media Details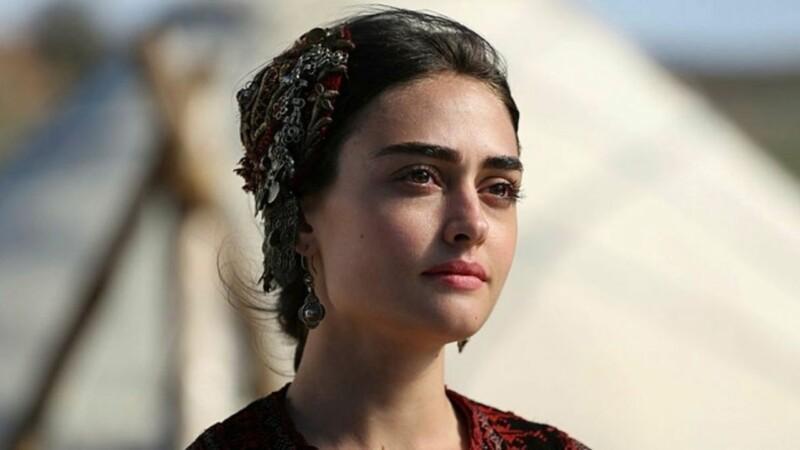 Twitter Account:
Esra Bilgic (Halima Sultan) is very active on all her social media accounts, including her Twitter. You can follow her there to stay up to date about her life.
Instagram Account:
Much like her Twitter, she is also very active on her Instagram account. She regularly posts selfies and shares updates about her daily life.