Very few actors have made space for themselves as Farhan Malhi has done. Handsome and dashing, this tall actor has slowly but surely made a home in the hearts of the audience with his abundance of talent and gorgeous good looks.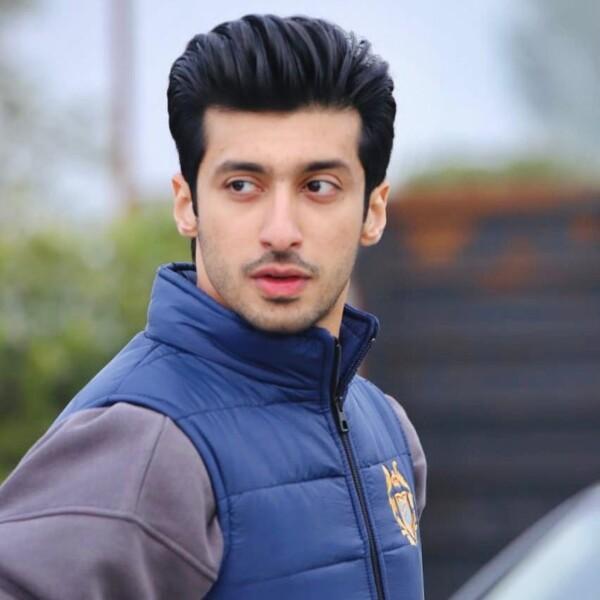 While he started his career with meaningful short and supporting roles, he is now aiming for lead roles that are gaining him even more attention. Farhan believes in staying fit and staying healthy, which is why you will find many pictures and videos of him working out on the social media.
Here is Farhan Malhi's complete biography, the list of all dramas he has appeared and what is his age.
Biography of Farhan Malhi
Age
Farhan Malhi was born on 14th December, 1982 in Lahore, Pakistan. This makes him 38 years old, however he looks at least 5 years younger than his age. He is 6 feet tall, which also makes him a rarity in the industry. He is a model and actor who has dazzled the audience with his good looks and charming personality.
His zodiac sign is Sagittarius. He made his debut in the industry in the year 2010 and got his big break in 2015. Since then, he has appeared in multiple dramas and has gathered a huge fan following that enjoys his style of acting and dialogue delivery. Although he is from Lahore, he currently lives in Karachi for his career.
Family and Parentage
Farhan Malhi has kept his family under wraps and hasn't made them appear in the social media or the media. He belongs to a humble family from Lahore. No one from his family has ever appeared in the media and it looks like he will be the only one to do so.
Education
Not much has been released about Farhan Malhi's education and where he received his education from. He received his early education from Lahore. After that, we have no information.
Relationship
He is currently single and so far, he has no intensions of married any time soon. Farhan Malhi wants to focus on his career at the moment and make a name for himself before attaching to another person.
Becoming an Actor
Farhan Malhi started his career in 2010 as model. He quickly made a name for himself in the industry and soon he was being booked by brands. After that, he appeared in many television commercials and then joined Style360 as a VJ. It was then that he got recognized for his skills and received his first offer for an acting role.
He got his big break in 2015 and since then, he has appeared in multiple roles in many hit drama serials. Here is a break down of all the dramas that he has appeared in so far.
| | | |
| --- | --- | --- |
| Year | Drama Serial | TV Network |
| 2015 | Kaise Tum sa kahoon | HUMTV |
| 2015 | Tumhari Natasha | HUMTV |
| 2015 | Kathputli | HUM TV |
| 2015 | Tera Liya | TV 1 |
| 2016 | Shahrnaz | URDU 1 |
| 2016 | Faltu Larki | A Plus |
| 2016 | Hiddat | Geo Entertainment |
| 2017 | Lakin | A Plus |
| 2017 | Shiza | ARY |
| 2018 | Kaisa ha Naseeban | ARY |
| 2019 | Piya Naam ka diya | Geo Entertainment |
| 2019 | Rani Nokrani | Express TV |
| 2020 | Uraan | Geo Entertainment |
| 2021 | Banno | Geo Entertainment |
| 2021 | Mohabbat Chor Di Mene | Geo Entertainment |