Hajra Yamin is an actress who hardly needs an introduction. Best known for her powerful performances, Hajra always makes more fans with whatever role she takes up. She is known for only take the roles that portray a powerful woman or the role holds essence, which is why her roles are always such a big hit with the audience.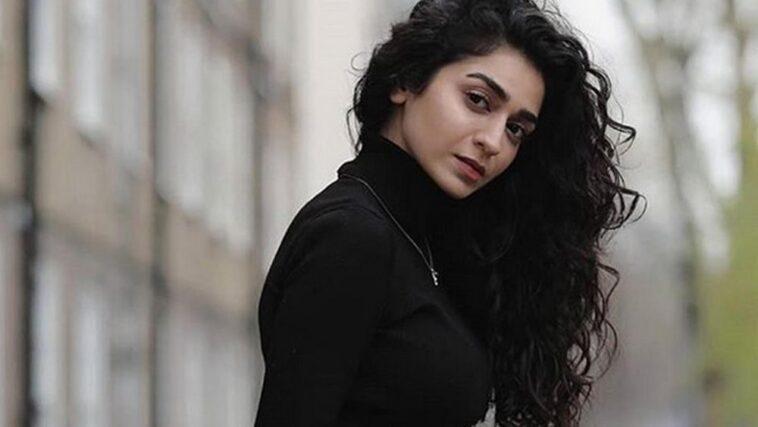 Currently, she is wowing the audience with her drama serial Mohabbat Chor Di Mene in which she portrays the role of very strong and dominating character named Komal. The drama has become an instant hit with the audience, which has increased the interest in Hajra Yamin as well.
Here we will take a look at Hajra Yamin's life, her age, her dramas and a lot more.
Biography of Hajra Yamin
Age
Hajra Yamin was born on 19th July, 1986 in Rawalpindi, Pakistan. This makes her 34 years old and she is often considered one of the most gorgeous actresses in Pakistan. She is known for her beauty and grace, things that she has in abundance. Her zodiac sign is Cancer.
She is 5 feet and 5 inches tall, which makes her among the tallest actresses in Pakistan. Considering that Hajra only made her debut in 2018, she has amassed quite a huge fan following who aren't afraid of singing her praises online to the rest of the world. Right now, she lives in Karachi where she pursues her acting career.
Family and Parentage
Not much has been revealed about her family and that is mostly because Hajra Yamin likes to keep her private life private. However, it is known that she came from a middle-class family and her family was against her career of choice.
To chase her dreams of becoming an actress, Hajra left her home and now she has achieved that dream. She moved to Karachi and that gamble paid off. She stays in touch with her family in which she enjoys a healthy relationship with her four sisters. Her family is career oriented!
Education
Coming from an education oriented and career-oriented family, Hajra Yamin is well educated. She completed her Bachelor's Degree and then she went on to complete her Master's Degree in Communications and Media Studies from the very reputed Fatima Jinnah Women University of Rawalpindi.
Relationship
Hajra Yamin is not married yet and she has no intentions of sharing her wedding plans with the world. She is a very private person, so she keeps her private life private from the world.
Becoming an Actress
Although Hajra Yamin started her career in 2016, her struggles started very early. She wanted to pursue her career of choice, but her parents (particularly her mother) didn't want her to live alone in Karachi. She started doing theater in 2011 and later on made her first appearance on the silver screen in 2016. However, luck was on her side as she became well-known for her acting skills from her very first appearance
She got her big break in a movie and since then she has appeared in a handful of dramas and movies altogether to try her luck!
Here is a breakdown of all of the movies and dramas she has appeared in.
| | | |
| --- | --- | --- |
| Year | Drama | Character |
| 2017 | Teri Raza | Rameez's girlfriend |
| 2017 | Bholi Bano | Shela |
| 2017 | Tau Dil Ka Kia Hua | Lubna |
| 2018 | Kabhi Band Kabhi Baja | Herself |
| 2018 | Tabeer | Sania |
| 2018 | Ishq Na Kariyo Koi | Maryam |
| 2018 | Baandi | Rameen |
| 2019 | Choti Choti Batain | Anaya Saif |
| 2019 | Naqab Zan | Farhat |
| 2019 | Ehd-e-Wafa | Ramsha |
| 2019 | Aas | Haani |
| 2020 | Sheher-e-Malal | Rameen |
| 2020 | Jalan | Areej |
| 2020 | Tera Ghum Aur Hum | Maheen |
| 2021 | Aik Gunah Aur Sahi | |
| 2021 | Mohabbat Chorr Di Mene | Komal |
| 2021 | Mere Apne | |
Here is a breakdown of the movies she has appeared in so far.
| | | |
| --- | --- | --- |
| Year | Movie | Character |
| 2018 | Maan Jao Naa | Sara |
| 2018 | Pinky Memsaab | Pinky |
| 2021 | Zarrar | |
Awards and Nominations
Hajra has scored two nominations in her short career. She was nominated for Lux Style Awards for Best Film Actress her role in Pinky Memsaab. She also scored a nomination for best Supporting Actress at Hum Awards for her role in Drama serial Baandi. This is just the beginning of her career!