Coming to stores nearest to you with its quad camera, excellent new design and the much-coveted Infinity-O Display, the all-new Samsung Galaxy A21s is ready to make a bang. The new smart phone by Samsung is going to be a much-welcomed addition to the popular Galaxy A series and is expected to hit the markets with its incredibly long-lasting battery.
Promised to come with an affordable price tag, the new A21s will be available with plenty of features that everyone looks for in a Samsung smart phone. It is expected to be available with best-in-class display and 5G, the A21s is ready to blow your mind with its features.
Here is a first look at the all-new Galaxy A21s and what you can expect from this affordable new Samsung.
Performance Specifications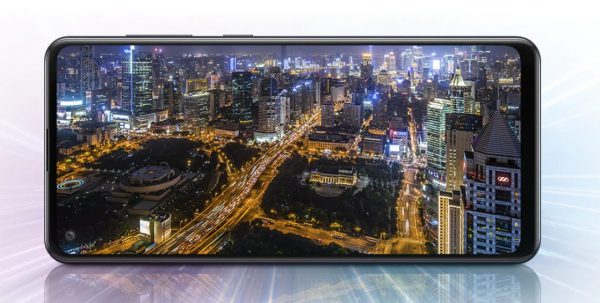 The smart phone will come with a long-lasting 5,000mAh battery and 15W fast charging capabilities. It is expected to have 32GB or 64GBinternet storage that can be extended to 512GB with external memory and will have either 4GB or 6GB Ram. The phone also comes with One UI Core interface that will allow you to use the phone with one-hand navigation and the much-loved dark mode. The fast and advanced Octa-core process delivers smooth performance, thanks to its 2.0 GHz process. The Mali G52 GPU and Exynos 850 chipset will ensure your gaming experience is out of this world. The Galaxy A21s will come with Android 10.0 operating system.
Screen and Camera Specifications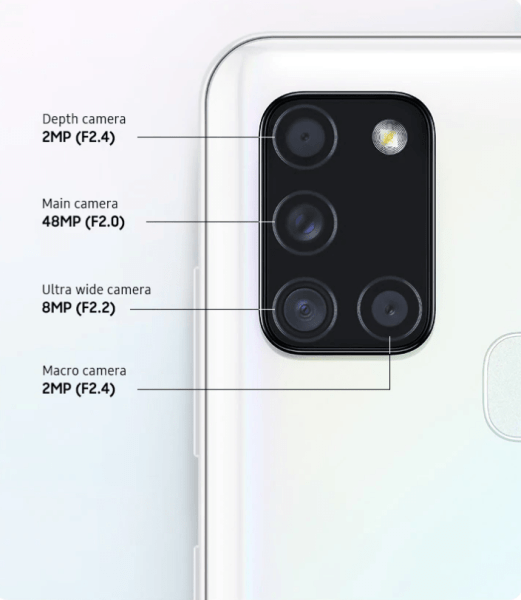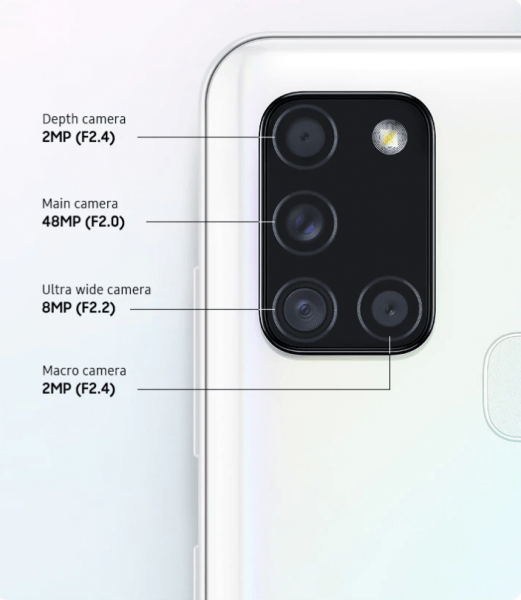 As for the screen, the A21s comes with an immersive 6.5inch screen that has the much-loved Infinity-O Display. Thanks to its edge to edge display, the screen is perfect for movie streaming, social media usage and playing games. The    720 x 1600 Pixels offer crisp pictures and allow you to have an out of this world experience that is only associated with Samsung.
As for the camera, the smart comes with quad camera for the next-generation picture taking and movie making experience. The main camera of the phone is a high resolution 48MP camera that takes clear and crisp pictures regardless of day or night. Next we have a 8MP ultra wide camera that will give you more view to capture. A 2MP depth camera has been added to bring you better quality pictures with live focus effects and finally a second 2MP camera has been added to take care of macro closeups and give you professional pictures you are looking for.
Price of the Samsung Galaxy A21s in Pakistan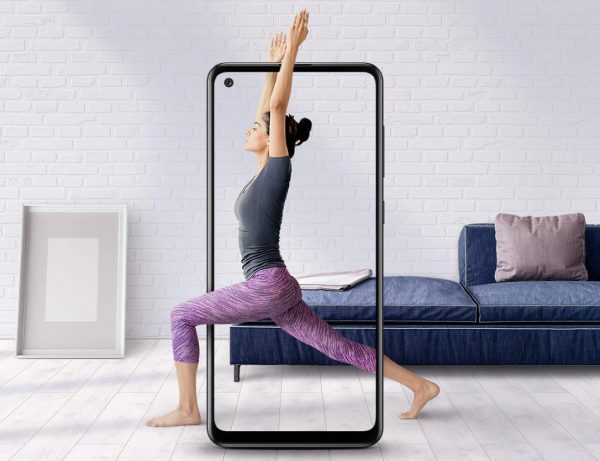 Samsung has listed the Galaxy A21s as coming soon on their Pakistan website. It is expected that the phone will reach the Pakistani markets late summer with an expected price of Rs. 33,500. The phone will be available in Black, Red, White and Blue colors.
What do you think? Will you be interested in the new A21s? Is it priced right for the market? Samsung has a long-standing reputation is Pakistan, so let's see what happens when Samsung releases this new smartphone and what people think about it. Only time will tell what kind of response it will get.