COVID-19 Pandemic & Online Qurbani in Pakistan
Now that Pakistan is slowly coming out of the Corona virus pandemic and lockdowns slowly, people are thinking about getting back to their lives. Pakistanis celebrate Eid-ul-Adha with zest and zeal every year and now that the lockdowns are slowly easing up, everyone is looking forward to celebrating this Bakra Eid like they used to.
However, with the COVID-19 still going strong in Pakistan with 221,896 confirmed cases and 4,551 deaths recorded, people are a little hesitant to go to Bakra Mandis all over the country. However, there is a solution for that. With the Eid set to be on 31st July, people are scrambling to book their sacrificial animals online.
Online Qurbani Makes It Easier during Corona Virus
Many reputed institutions and organizations are offering online qurbani services to people all over Pakistan. Even though the government mandated and secluded certain areas for Bakra Mandi, Pakistanis are avoiding Bakra Mandis at all cost.
To help with this and facilitate the people, many organizations and institutes have come forward and are offering their services.
Why Should You Consider Online Qurbani Services?
Online qurbani is definitely safer when you have someone else buy your sacrificial animal and still stay safe from any corona virus contact. The companies, organizations and institutes that are offering these services make it a hassle-free, safe, economical, healthy and especially easy process. Some have website where they have the sacrificial animals listed for you to purchase or you can get in touch with them to purchase the animal on your behalf.
Top 5 Places that Make Online Qurbani Easy and Safe
Here are the companies and organizations that are offering online qurbani services this year that you can take advantage of.
Shaukat Khanum Memorial Cancer Hospital and Research Center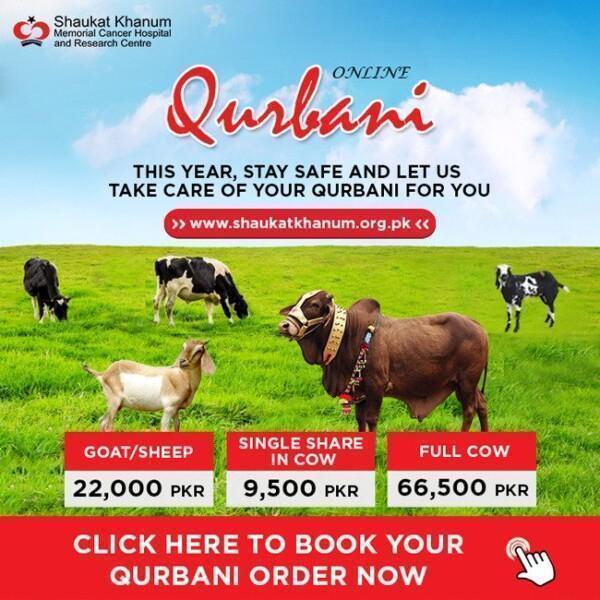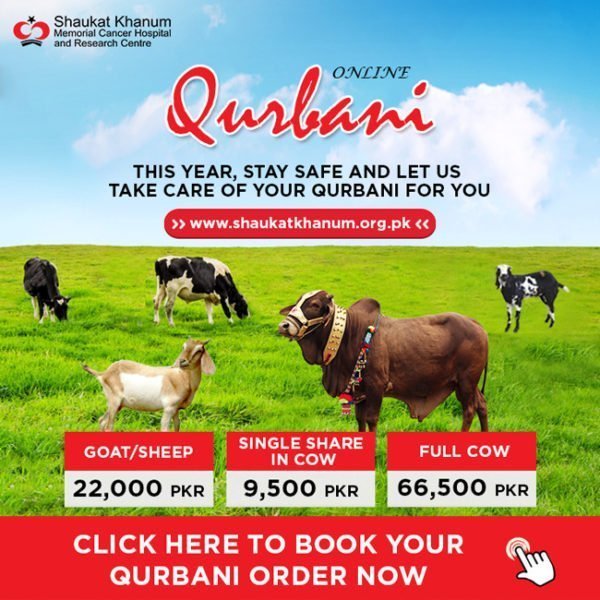 One of the most trusted and most preferred places for online qurbani is Shaukat Khanum Memorial Cancer Hospital and Research Center. This is not the first time they are offering this service, in fact, they have been offering this service for many years now. It is perfect for the people who truly want to performance qurbani for the sake of Allah and give the meat to the needy. Last year, Shaukat Khanum distributed 275,000 kg meat to the needy in Pakistan.
QurbaniOnline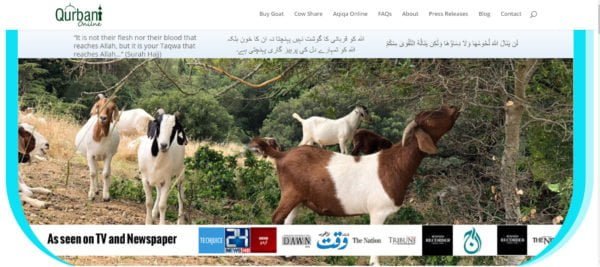 QurbaniOnline is a truly unique platform, where you can purchase the got, lamb, cow and bull of your choice. You can add in your share for a big animal or you can purchase your own according to the sunnat. If you want, they will send the meat to your home or they will distribute the meat to your relative's home according to your instructions. However, if you want to distribute your meat for different charities, they will do that on your behalf as well.
Edhi Foundation
Edhi Foundation is yet another trusted and resourceful place where you can purchase your sacrificial animal and have it divided between the needy people all over the country. Through Edhi, you can purchase goat, sheep and cow or pay one part in the cow sacrifice. You can make the payment online and Edhi Foundation will make sure that the meat of the animal you sacrificed is given to the right people.
Carrefour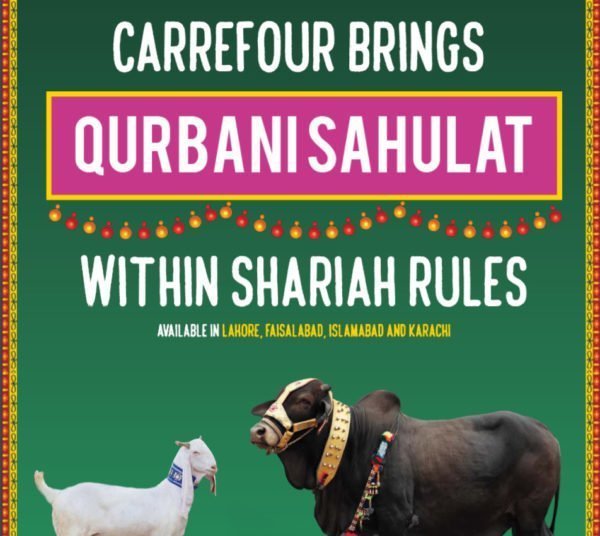 Another place that you can chose to get your sacrificial animal is at Carrefour. Carrefour, previously HyperStar, is also offering online qurbani services to the people living in Lahore, Islamabad, Karachi and Faisalabad. They are offering hygienic and easy ways to get cow and goat at reasonable price from them. They will deliver the fur and skin on the animal to Edhi or Shaukat Khanum and deliver the meat to your home at the time given to you. You can book your sacrificial animal by visiting their outlet or calling them.
Sahara for Life Trust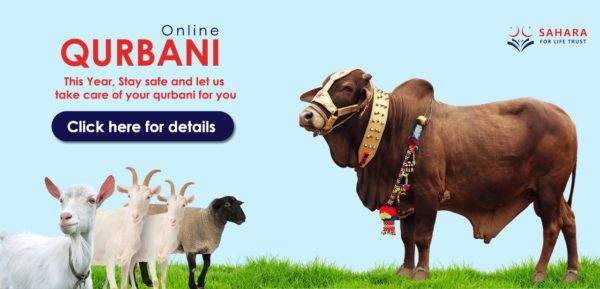 Sahara for Life Trust has made arrangements at a slaughtering service in Narowal that will make sure you can get healthy cows and goats for your sacrifice this Eid. The meat taken from these animals will be distributed among the needy and poor all over Pakistan. The leather skin will remain with Sahara for Life Trust and they will use the money made from the skins for the treatment of people who cannot afford medical treatment.