Yashal Shahid is a young Pakistani singer who is new in the industry. With her 1 OST, she has made millions of fans across the globe. It wouldn't be wrong to call her a powerhouse of talent who is blessed with a soothing voice that can make anyone fall for her. She is known for giving her voice to the OST of one of the blockbuster dramas Hum Kahan Kai Sachai Thay.
After that OST, everyone got to know this talented name who is still studying. She hails from Kashmir but is living in Islamabad with her family from where she is studying engineering.
Let's move ahead and talk more about this young star who has just begun her singing career and has a long way to go.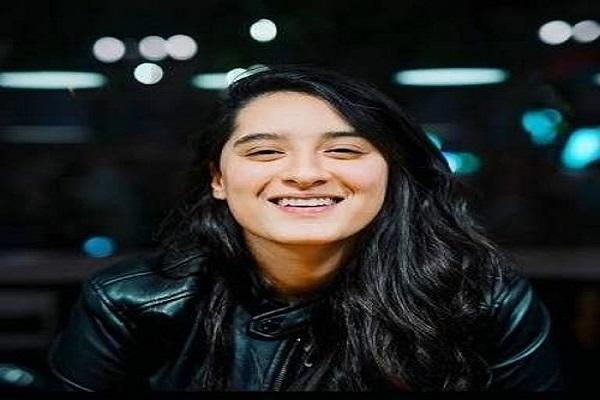 Yashal Shahid Biography
Yashal is a new and talented star of the showbiz industry who has never thought to be acknowledged worldwide in a short time. With a single song, she has come a long way for all the right reasons. Her talent, voice and her passion are reflected in her work. She is surely the future superstar of the country.
Her family became the biggest support for her however, she never thought to be on the singing side. Sher was approached by Ali Zafar a few years ago who watched a clip of her singing a song on social media. Currently, she is focusing on her education and might pursue a singing career in the future.
Yashal Date of Birth
This young star was born on 9th April 1998. Right now, she is living in Islamabad with her family.
Education
She belongs to an educated family. She is doing Materials Engineering from one of the noted universities of Islamabad, NUST.
Yashal Shahid Family
She got massive support from her family throughout her career. She is a younger daughter of her parents while her elder siblings are also studying. Yashal belongs to an ordinary family who has no links to showbiz in any field.
Currently, she is single and is not dating anyone. She has also no plans of marrying at an early age.
Career
A few months ago, this name was not known by everyone but in no time Yashal managed to earn massive fame and acknowledgement with her talent. She used to sing at the college level but never thought to start this profession. One of her singing videos was uploaded on social media by her friends after which Ali Zafar got to know about her.
In an interview, Yashal recalled that moment when she received a call from Ali Zafar's manager. She went to his studio and did a jamming session with this superstar. The session went for 4 hours and Ali was quite impressed with her singing skills.
Yashal made a V-log of that session and uploaded it on her Youtube channel. After that V-log more people started acknowledging her and she was approached by various people. In 2020, she was asked to sing an OST for the drama Bharaas that also went successful.
She also got a chance to sing the OST of another successful drama Mujhe Vida Kar. However, the OST that gave her immense fame is Hum Kahan Kai Sachai That starring Mahira Khan, Kubra Khan and Usman Mukhtar.
Amazingly the OST of this serial is more popular than the drama itself and this is all because of her amazing voice.
We are really hoping to see more songs from Yashal as she has already become a star in a short time. She was also called by different programs after her biggest hit.