Pakistani drama industry comprises many talented Pakistani male actors. The male actors have impressed the viewers worldwide and won the hearts of the audience with their personality, acting, beauty, and talent. Not all of the male actors perform the leading roles but they do possess an impressive talent and choose the projects wisely. Let's take a look at one of the best Pakistani male actors Haroon Kadwani who is in demand because of his unique looks and the exceptional effort he puts into his work. Haroon Kadwani's good looks and exceptional acting skills prove him to work as a lead actor.
Haroon Kadwani Biography
Haroon Kadwani is a popular rising star in the Pakistani drama industry. His unique and great acting skills give a boost to his acting career at a young age. his first released drama serial was a hit depicting him as an outstanding and charming personality. Because of his attractive personality, the list of female fan following is large. His lead role in the telefilm was a romantic comedy about love, family, and chances. He emerges as an aspiring and great talent and successfully gained 6 million YouTube views after the premier. He got his further training from Aehsun Talish, a director who demands perfection in every project. Many of his fans want to know details regarding his professional and personal life so lets a have a look at the full biography of talented star Haroon Kadwani.
Haroon Kadwani Age
Harron Kadwani was born in Karachi in 1999 on 6th September.
Haroon Kadwani Education
Haroon got his early education from British Overseas School and passed his O levels as well. In 2018, he completed his A-Levels from Cedar College. He studied at City Academy and cleared his Screen Acting course from London. He was talented and skilled enough to keep a perfect balance between his acting career, sports, and education because he was active in Taekwondo for about six years and earned 5 gold trophies with a Kukkiwon Red-Black Poom belt. For two years, he kept on practicing Mixed Martial Arts and Kickboxing and participated in a tournament of interschool football for 15 days.
He earned the title of Man of the series in Cricket held at British Overseas School. Later on, Haroon flew to London for his Foundation year At INTOCity and did the small Screen Acting Course. After completing a year in Business Management, Digital Innovation and Entrepreneurship, he got the graduation from CASS Business School in London but then dropped out to move to Canada and pursued acting for TV, film, and theatre in Canada at Toronto Film School in 2020.
Haroon Kadwani Family
He is the son of famous renowned producer and actor Abdullah Kadwani who is also the founder of 7th Sky Entertainment, Pakistan`s leading production house. Abdullah Kadwani is one of the remarkable and successful producers and directors in the showbiz industry. During the initial years of his career, he worked as an actor. Both father and son resemble a lot in terms of mannerism and their speaking style. Haroon has two brothers Shahveer and Rayyan Kadwani and one sister while Haroon is the eldest son. The other two sons are younger and still studying.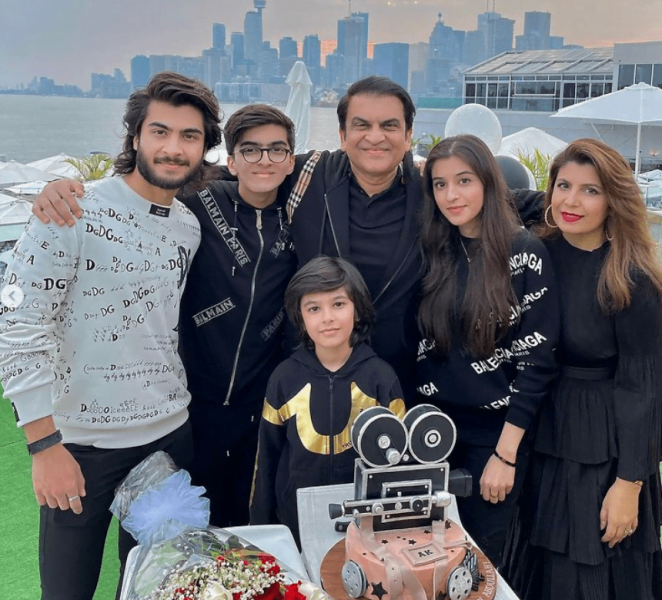 Haroon Kadwani Career
During his early high school years, Haroon followed the legacy of his father and actively appeared in telefilms, drama serials, and TV commercials. He started his career in the entertainment industry with a presentation of the 7th Sky Entertainment telefilm Humari Tumahri in 2008. He was seen in another telefilm Flirting Ke Side Effects and also seen in the drama serial Aurat ka Ghar Konsa.
Moreover, Haroon Kadwani is seen and appeared in many TV commercials such as Chocolate Chip Cookies by Bisconni, in Coca Cola commercials, Green Tea advertisement and much more. He is seen in a music video as well which was a tribute to APS students released by Inter-Services Public Relations.
He was also seen in the drama serials broadcasted on Geo TV with titles Mohabbat Tumse Nafrat Hai and Izn e Rukhsat. Along with acting, Kadwani is a great athlete all over his academic years and loves to play football, cricket, mixed martial arts, and taekwondo.
He is seen active on social platforms, especially Twitter and Instagram. He shares pictures and short clips of his daily activities to show he is fit and healthy. Haroon keeps a perfect balance between work, friends, family, and his interests.
Haroon Kadwani Dramas
Kadwani appeared with many veteran actors including Usman Peerzada, Bushra Ansari, Javed Sheikh, and Sehar Khan who stand out his appearance in the entertainment industry and helped him to gain fame on social platforms. All of his dramas are super hit and worth watching due to which he is known among the famous drama celebrities. Even his performance in the following dramas was praised by the critics because he had a brooding personality.
Hamari tumhari Kahani 2008
Flirting Ke Side Effects 2009
Aurat ka Ghar konsa 2010
Izn-e- Rukhsat 2015
Mohabbat Tumse Nafrat Hai 2017
Ruposh 2021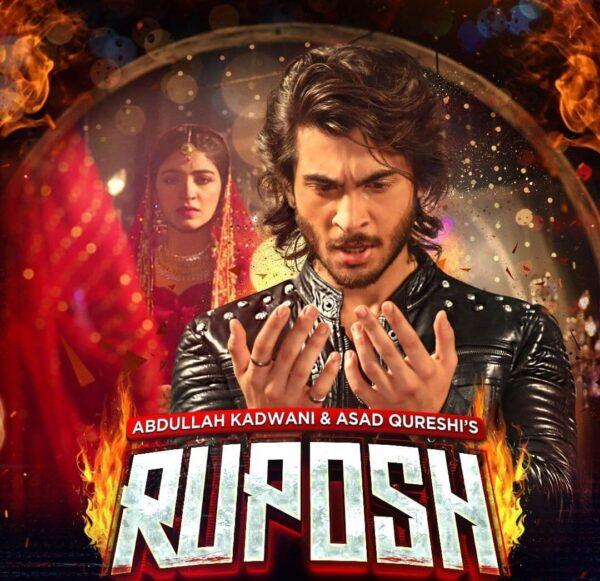 Haroon Kadwani Movies
He made an appearance as a lead role in the telefilm debut performing romantic comedy with the title Teri Meri Kahani released in 2021.
Haroon Kadwani Awards and Achievements
In a short time, he gained popularity and got famous because of his exceptional personality and unique work but hasn't been nominated for any awards. His serials were a hit and got wonderful responses as well as appreciation even from the critics.
Also Read: Sanam Chaudhary | Biography, Age, Education, Husband & Career