Sanam Chaudhary is a 32 year old beautiful Pakistani actress. She is well known for her diverse roles ranging from innocent ones that truly reflects from her face to extremely negative ones and she performs them with perfection too with her sharp gestures. She is well known for her drama serial Aasmanon Pay Likha which got aired in 2013 moreover She was nominated at the 3rd Hum Awards in the Best Soap Actress category for her role in Bhool. she has married the singer Somee Chohan and both are recently blessed with a daughter. Mrs. chohan has recently surprised her fandom by her sudden religious transformation by posting a video in hijab where she was crying and telling how religious inclination gave here the real peace of mind. The actress deleted all her showbiz photos from Instagram after this transformation.
Sanam Chaudhary Biography
Sanam Chaudhary was born in Jeddah, whereas she withholds American nationality as well. She is a tremendous actress and model. What makes her stand out at this point is her sudden transformation towards religion. The actress claimed her revolution in a recent instagram video on her feed. Sanam stepped into the industry as a model and proved herself there. Moreover she has upheld herself as a versatile actress in innumerable TV series and ascertained to be a remarkable host as well. Last year Ms. Chaudhary turned to Mrs. Chauhan by tie-ing the knot with the singer Somee chohan who also is a renowned name.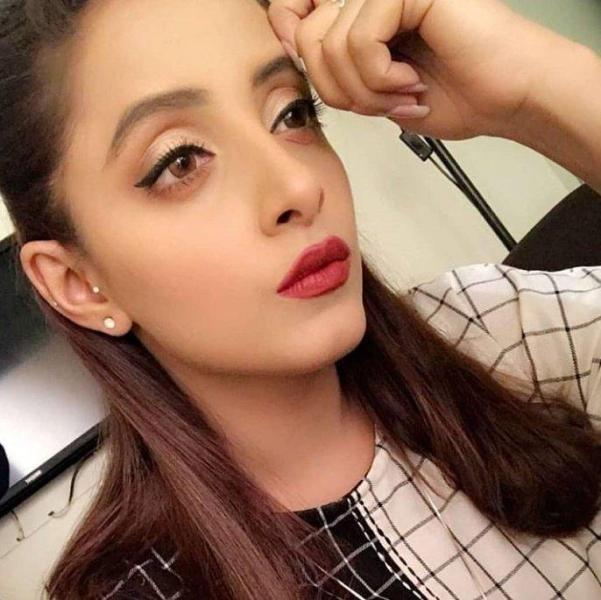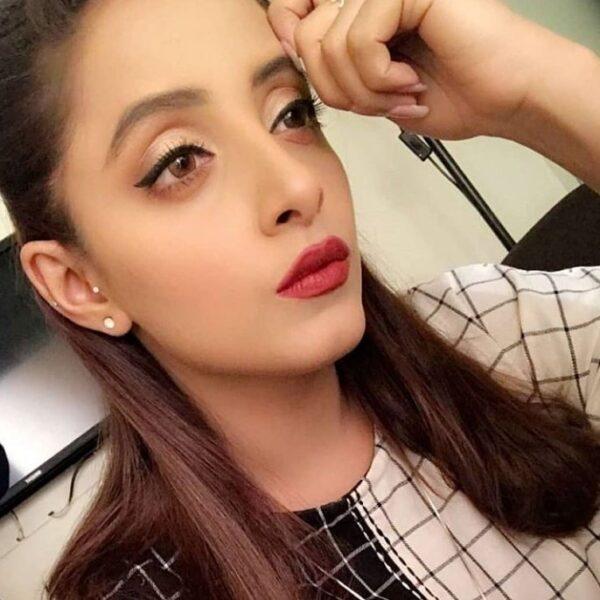 Sanam Chaudhary Age
The diva under discussion was born on 27 August 1991 in Saudi Arabian city of Jeddah. She later moved to her parental homeland Pakistan and completed her education here and started her career here.
Sanam Chaudhary Family
The actress is found to be quite reluctant in talking about her family and its whereabouts whereas the only disclosed member is her elder sister Zaib Chaudhary ,also a renowned name from the industry. Rumors depict that she's the one who brought her up and towards showbiz as well.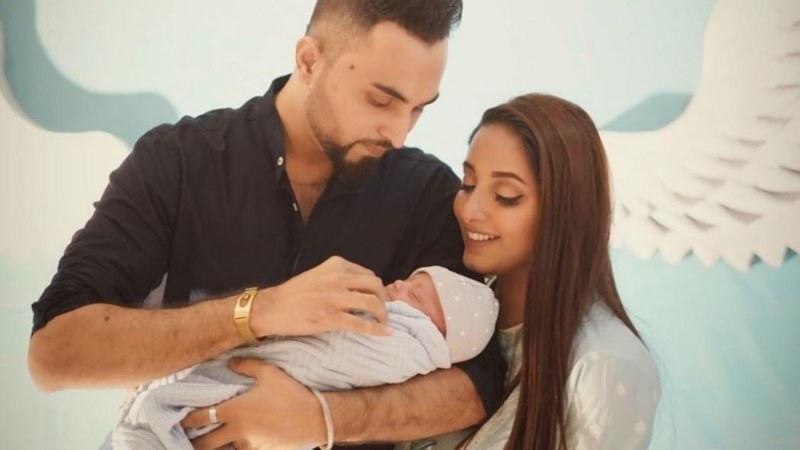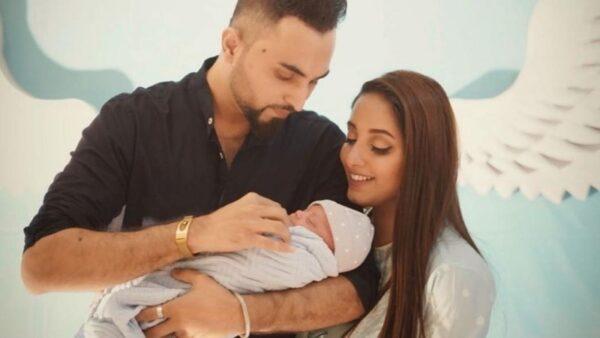 Sanam Chaudhary Husband
Formerly buzzes have reported her infatuation with model Furqan Qureshi which now seems baseless as The transformed diva happily got married to Gujrat based singer Somee Chohan on 27 Novenber,2019. The wedding was a surprise for everyone even close to Sanam as it came out suddenly now the couple is bestowed with a daughter and the blessed trio seems to be happy enough all along.
Sanam Chaudhry Education
Sanam was born in Saudi Arabia and spent some of her life in US as well but initiated her educational career from Lahore and later on graduated from university of central Punjab. She did her degree in philosophy.
Sanam Chaudhary Career
She started her career journey in 2013 with modeling in commercials. Later on, in the same year, she appeared in a TV serial "Ishq Hamari Galiyon Mein", aired on Hum TV. Since then she has portrayed in the numbers of Pakistani drama serials and films. In the next year, her career was rose to prominence when she acted in the 2014 Pakistani soap series "Bhool" with Sarah Khan, Behroze Sabzwari, and Fazila Qazi. The drama did receive voluminous awards and she has earned a nomination in the Hum award. The drama is based on some political intrigue.
In 2017, she appeared in highly admired drama serial Ghar Titli Ka Par" with Aiman Khan and Shahzad Shaikh as a lead role. Drama is the story of the two college friends Shafaq, who belongs to a noble and rich family, and Anji belongs to a middle-class family. She played as the main antagonist Anji who tries her level best to gain her material prosperity through her evil nature. In the same year, she played as Sumbul is the most famous Pakistani anthology drama telefilm "Kitni Girhain Baqi Hain" which is based on the real situation of life. The drama aired on Hum TV.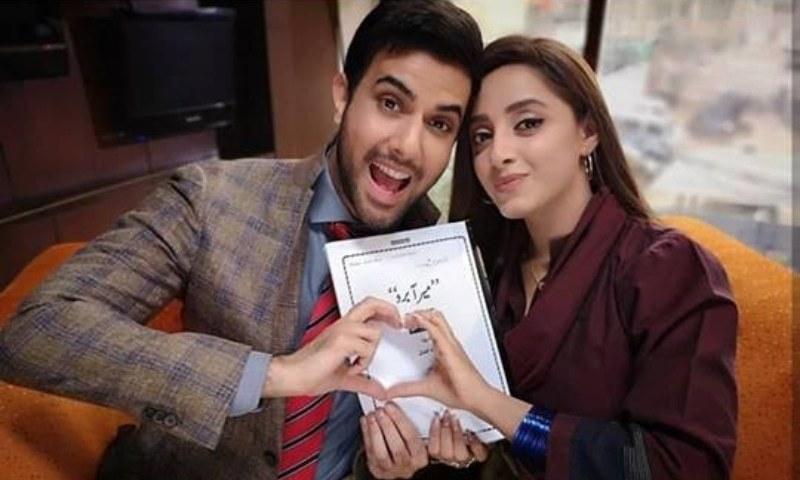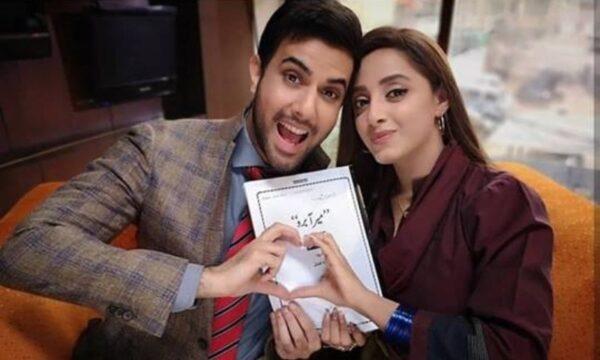 In 2018, her most famous drama was Haiwaan" aired on ARY the drama tells about the child abuse in our society. The drama stars were Faysal Qureshi and Savera Nadeem along with her as Momina. Sanam is currently known for his outstanding performance of an innocent middle-class girl in the Geo TV drama serial "Ab Dekh Khuda Kia Krta Hai" opposite Danish Taimoor in 2018.
She has made her acting debut in the Lollywood romantic comedy film in 2018, "Ishq 2020" alongside Mariam Ansari, Muneeb Butt and Furqan Qureshi as lead roles. In the same year, again she appeared in the 2018 Pakistani romantic comedy film "Jackpot" alongside Noor Hassan, Sana Fakhar, Adnan Shah Tipu, and Javed Sheikh as a lead character. This film received mixed reviews from the audience on the Box Office.
Recently she played a lead role in the 2019 Pakistani drama serial "Meer Abru" which revolves around the story of Abru, a middle-class girl who tries to earn bread for her family, and an upper-class, mysterious guy, Meer, who is the owner of Muraad Industries played by Noor Hassan. The drama is aired on Hum TV.
Sanam Chaudhary Dramas
Meer abru
Haiwan
Ab dekh khuda kia karta hy
Ru baru ishq tha
Ghar titli ka par
Vo ishq tha shyd
Inteha
Nikkah
Khata
Gar man reh gaye
Apni kahani kesay kahain
Choti
Mere meherban
Aasmano pe likha
Ishq hamari galiyon me
Sanam Chaudhary films
Sanam Chaudhary Achievements
She is a young and beautiful talented actress. Her successful dramas are proof of her great acting skills. She has earned the heart of Pakistani people for her best performances in many super hit dramas and films. Except this, she was nominated at the 3rd Hum Awards in the Best Soap Actress category for her performance in Bhool.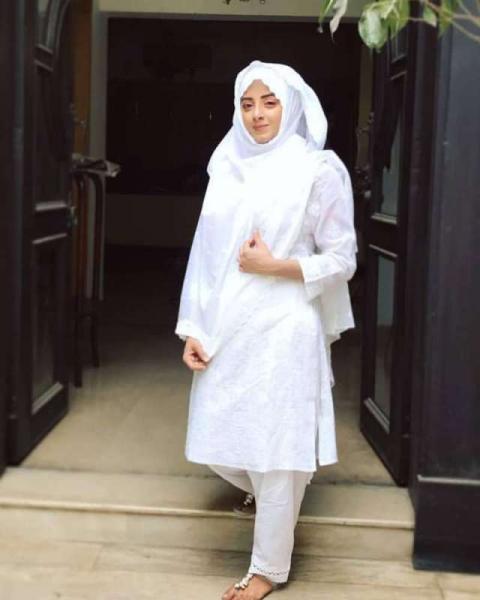 Also Read: Minal Khan | Biography, Age, Husband, Education & Career