Submit Application Form Before June 14 and Get Rs.20000/- Per Month after Selection!!!
HEC (Higher Education Commission) is the Pakistan's educational department which verifies all the degrees and programs across the country. The degrees that are verified by HEC are also acceptable in the foreign countries. For the fresh graduates HEC announced the internship program for one year. With the one year duration, the candidates from across the country are welcomed to apply for HEC Internship 2019. There is also Rs.20000/– PKR stipend on monthly basis for the candidates that would be selected. The last date of submitting the application for HEC Internship 2019 is 14th June, 2019. The other details are given below for your ease.
Here is a good news for the Pakistani fresh graduates in any program, the call for applications for HEC Internship 2019 across the Pakistan. The Higher Education Commission of Pakistan is an independent, autonomous, and constitutionally established institution of primary funding, overseeing, regulating, and accrediting the higher education efforts in Pakistan. The complete details for this internship program are listed below that will be useful for to in the apply process.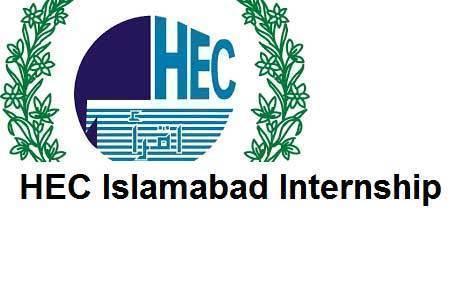 The applicants must be recent graduate/fresh graduates or must have Master's degree or equivalent (at least 2nddivision) for Internship in the Higher Education Commission (HEC), Islamabad. 
Earn Online and Make $12 per hour, just by searching on Google.
Duration:                          
Internship Location:
Stipend:
Rs.20000/- PKR on monthly basis
Eligibility Criteria:
Applicants are required to download Application Form and send hard copy of the application form to the undersigned.
Fresh Graduates, Recently Graduates or those having a Master's degree or equivalent (at least 2nd division) are able to apply
The candidates who have already served 02-years or more in HEC as Intern will not be considered for this program.
Rs.20000/- per month will be given to the selected candidates
Fresh graduates (recently graduated) will be preferred
The applicants who have applied earlier should apply again on the prescribed format
Incomplete/late applications will not be entertained. 
No TA/DA will be given for appearing in test/interview. HEC reserves the right to reject any or all the applications without assigning any reason.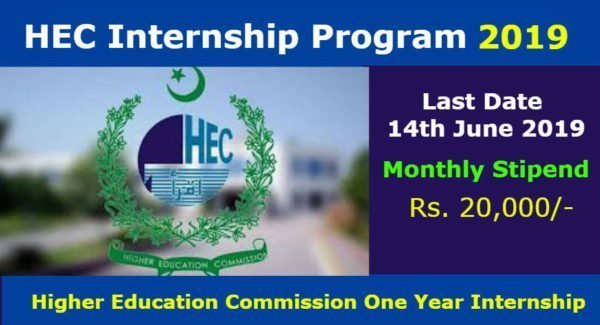 Apply Procedure:
Download the HEC Internship Application Form
Send Application Form on the prescribed format and send a hard copy of the application form to the undersigned to the given address
Address: (Muhammad Shafiq), Assistant Director (HRM), Higher Education Commission, Sector H-9, Islamabad. 051-90401423
Application Deadline:
The last date to submit your application for the Higher Education Commission Internship 2019 is 14th June 2019
So must submit your application before the 14th June 2019 and get the real skills to become a professional in your field.