Iqra Aziz Hussain needs no introduction; anyone who watches Pakistani dramas is completely familiar with her. She is the stunning model and actress of the Pakistan showbiz industry, who made her presence felt, in a very short period of time with her phenomenal acting skills, firm behavior, and boldness. Iqra Aziz was on the list of top 50 sexiest Asian women by Eastern Eye and won the title of most searched Pakistani celebrity in 2018. This article is composed of all information about Iqra Aziz biography, Iqra Aziz age, Iqra Aziz education, Iqra Aziz family, Iqra Aziz husband, and Iqra Aziz career.
Iqra Aziz Biography
Iqra is a famous actress in the Pakistan showbiz industry known for her confidence and remarkable acting skills. The most prominent thing which makes people curious about her is her height as she is only 4 feet 9-inch girl with a lot of confidence. She wanted to be part of the showbiz industry from teens and gave the audition to citrus Talent for a commercial with the help of her elder sister. She always got the right projects that are the reason behind her popularity. She got the Lux style award for best television actress for her role jiya in the drama serial Suno Chanda, a Momina Duraid's production. There have been many times when she faced severe criticism for her personal life but she always stood strong.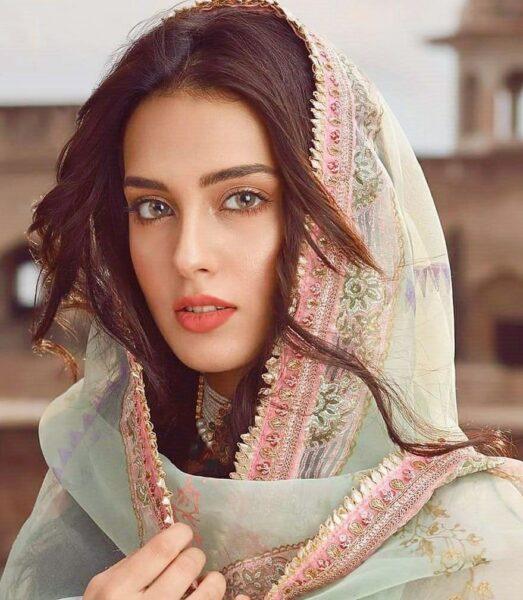 Iqra Aziz Age
24 years old, Iqra Aziz Hussain was born on 24 November 1997 in Karachi. She started her acting career with minor works in the industry at the age of 14. Iqra Aziz's real age became a mystery when she posted her picture on Instagram right after receiving the Hum Style award. Under the comment section, people started questioning her real age and were more concerned about her age than the work she have done so far. She cleared the confusion on the Momin munshi's show, One Talk and confirmed her date of birth. She made it clear that in 2018, she was 20 years old and her birth year is 1997, not 1993 or 1994.
Iqra Aziz Education
After school, she completed her B.Com from Karachi University in good grades. She started acting during her college life and her mother forced her to complete her studies first.
Iqra Aziz Family
She belongs to a middle-class family from Karachi and her father died when she was 12 years old. Her mother Asiya Aziz is an inspiration for many women out there. She worked hard to feed her two daughters and was the first female Careem driver in Karachi. Her elder sister, Sidra who is 6 years elder than her is too intelligent and a scientist by profession. Iqra Aziz shares a very strong bond with her mother and sister. Iqra is quite bold about her upbringing and background.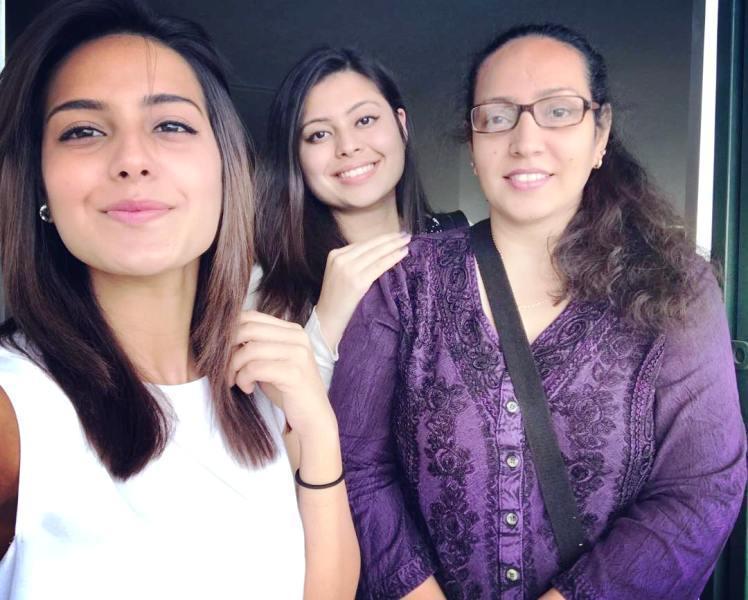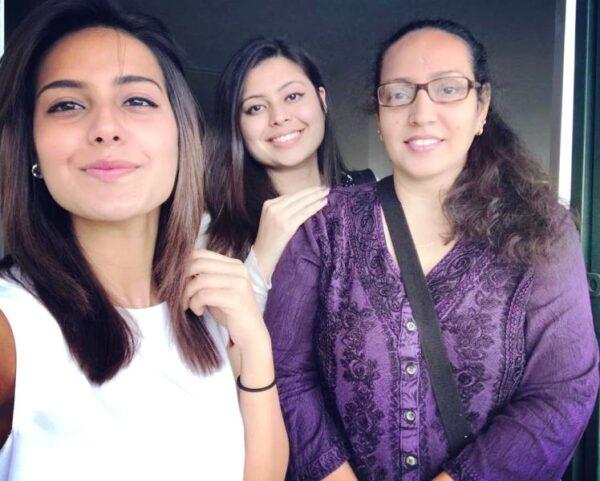 Iqra Aziz Husband
Iqra got married to Yasir Hussain on 28 December 2019. Yasir is a famous actor, model and scriptwriter known for his controversial remarks always. She recently gave birth to a son, named Kabir Hussain. The couple announced their relationship publicly when Yasir proposed to her at Lux style awards 2019. They also faced a lot of criticism for this proposal at awards.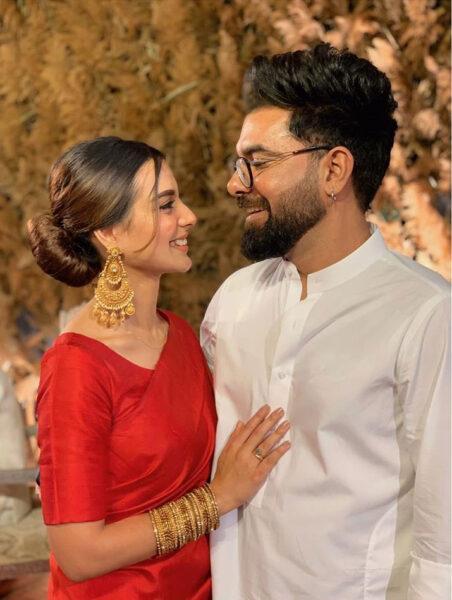 Iqra Aziz career
The diva started her acting career at the age of 14, with a TV commercial by Citrus talent. She got work in many TV commercials with the big brands also.She made her acting debut in 2014, at the age of 17 with Momina duraid's production, "Kissey Apna Kahein". Her supporting role in this Hum TV drama serial gave huge rise to her career and she got another opportunity of leading role with Noor Hassan in Hum TV drama serial "Muqaddas". The same year, 2015 she got another lead role in "mol" and she received Hum TV Best Television sensation female.
In 2016, Iqra was seen in the leading role in Deewana, kisseychahoon, SochaNaTha, Laaj, Natak, and Choti c Zindagi. In the drama, serial "Choti c Zindagi", the chemistry between Iqra and Shehzad Sheik was highly appreciated and praised for which they received the nomination for the best onscreen couple. She was also nominated as a best actress for this series.
She then appeared in "GustakhIshq" with Zahid Ahmed, "Ghairat" along with Muneeb butt and Syed Jibran and in "Khamooshi" with Zara noor abbas and AffanWaheed. The audience praised her character Naeema of an arrogant and greedy girl, in "khamooshi". In 2018, she was seen with Shehzad sheikh for the second time in "Qurban" she was seen as a bright girl from a rich household in a love triangle.
"Suno Chanda", her famous Ramadan series received massive appreciation from the audience. Iqra and Farhan Saeed's on-screen chemistry got a lot of hype. Her character also gave her the best actress award at Lux style awards. The same year she played lead roles in "Tabeer" and "Ranjha Ranjha Kardi". In later, her role Noori that belongs to the lower cast was a great challenge and Iqra has done this superbly with her unique acting skills. She also did the second season of "Suno Chanda" in 2019. She never hesitates from negative roles and always opts for unique and negative roles.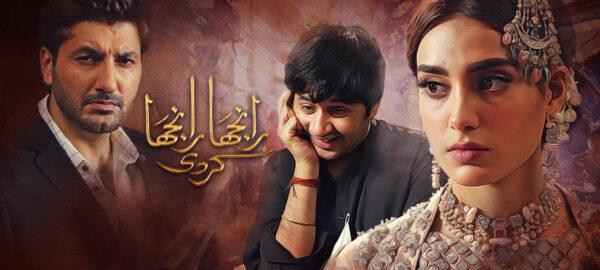 She also played a leading role in "Khuda or Mohabbat 3", with Feroz khan. Khuda or Mohabbat 3 is one of the famous dramas of 2021, watched by Millions.
In 2018, Iqra was seen in the music video of Hamza Malik's "o Janna" feat. Rahat Fateh Ali Khan and directed by Farhan Saeed. The same year she was with Asim Azhar in the music video "jo Tu Na Mila "sung by Asim himself. She walked several times for various famous designers on Ramp.
Iqra Aziz Dramas
Tabeer
Ranjha Ranjha Kardi
Suno Chanda 2
Kasak
Jhooti
Raqeeb Se
Khuda Aur Muhabbat 3
KisseyApnaKahein
Muqaddas
Mol
Socha Na Tha
Deewana
Kisay Chahoon
Laaj
Choti Si Zindagi
Natak
Judai
Gustakh Ishq
Ghairat
Khamoshi
Qurban
Suno Chanda
Iqra Aziz Awards and Nominations
Lux Style Awards-Best Television Actress – Critics/viewers
Hum Awards-Best Actress (Popular)
IPPA Awards-Best Television Actress (Jury)
HUM Awards-Best On-Screen Couple along with Farhan Saeed (Popular)
HUM Awards–Best Television sensation Female
LUX Style Awards-Best Television Actress Critics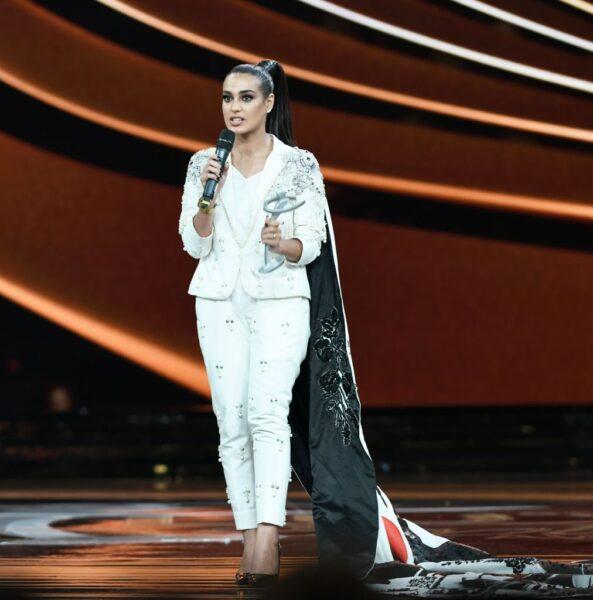 Also Read: Sajal Aly, Biography, Age, Family, Husband & Career