J. Fragrances launched two new iconic scents in collaboration with the renowned sports couple; Indian tennis star Sania Mirza and cricketer Shoaib Malik. The sports couple welcomed all the guests warmly. The launch was made during a beautiful event which was a blend of floral installations and alluring aura, hence making it appealing.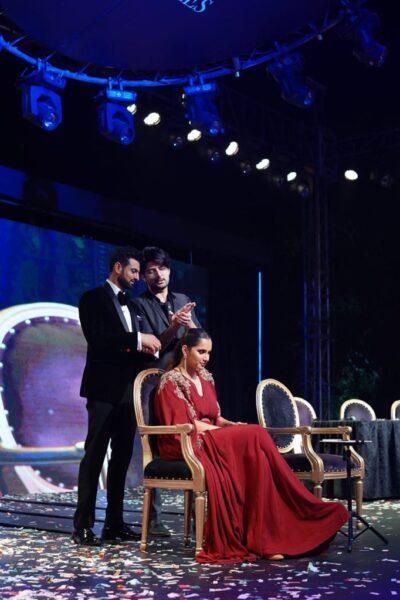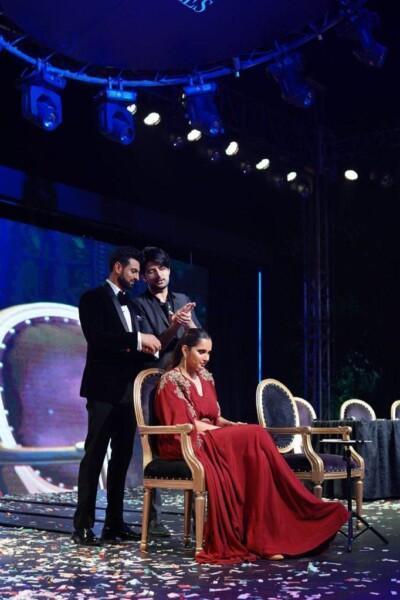 During ceremony, there was a review board where guests tested the newly launched perfumes. Then, on review board, they were supposed to write reviews. The star couple interacted with the guests and media with good gestures. The perfume bottles reflect the uniqueness which is in-tune with the personalities of both the stars, said the officials.
J. Fragrances has a brighter history of collaboration with renowned stars. The brand has blown the mind of audience with its 'Smash,' and 'All Rounder.' Previously, its Wasim Akram 502, Wasim Akram 414, Edge, Janan, Vocal and Spark scaled global level.
Star-studded event was full of celebrities belonging to the Pakistan drama and film fraternity. The guests started to arrive on the red carpet at 7:30 pm. Many of the renowned celebrities including Junaid Akram, Humayun Saeed, Ayesha Omar, Anoushay Ashraf, Nadia Hussain and many others were present in the event.
Previously, many celebrities can be seen admiring their scents and a lot of them can be seen stepping in the outlets to get their top-notch perfumes. J. Fragrances has recently collaborated with the famous Turkish drama stars named as Cengiz Coşkun and Nurettin Sönmez.
J. Brand Information
J. was established in 2002 and currently, it has over 20 international outlets including New Zealand, UK, United States, Canada, Australia, Saudi Arabia, United Arab Emirates, Qatar, South Africa and many others. While, it has more than 100 outlets across the country. Due to its unique and mind-blowing designs, it has garnered fame and popularity within in Pakistan and across the globe as well.
Read More: Iqrar ul Hassan | Biography, Age, Wife, Education & Career