Iqrar ul Hassan, a man known to millions of people due to his daring and heroic attributes. He is a television screen host and journalist who was born and raised in Lahore. He got massive respect and fame after his extraordinarily amazing program of ARY News named as 'Sar e Aam.' He solely aims to remove all the wrongdoers from the Pakistan. He comes from the family which has no link wiht media  and television. He got married for two times with TV journalists Qurat ul Ain Hassan and Farah Yousaf. He is truly a man of 'Bravery' for coming up with so exceptional ideas to reach wrong doers and eliminate them from the society. Iqrar has a huge fan following within the country and across the globe. This article highlights all the basic information such as Iqrar ul Hassan Biography, Iqrar ul Hassan Age, Iqrar ul Hassan wife and more.
Iqrar ul Hassan Biography
Iqrar is a man with exceptional skills to expose criminals or illegal people. He is renowned Pakistani Television Investigative Journalist. He got much appreciation after his program 'Sar-e-Aam.' This program is airing on the TV for very long. He is attributed as one of the very fine journalists who is involved in exposing of fake, corrupt and criminal people. Many times, he risked his life by coming in front of corrupt people. Earlier, he was arrested in a fake case for uncovering weak side of Sindh police. However, he got bail in one day. Whether there be any poor or needy, Iqrar never leans back from helping them up.
Iqrar ul Hassan age
He was born on 29th May 1984 in Karachi. He is 37 years old and his sun star is Gemini. Gemini people are said to be extroverted, clever and sensible.
Iqrar ul Hassan Education
He got his education from Government College in Lahore. Later on, he opted journalism as his career.
Iqrar ul Hassan Family
Choosing media as a profession was totally Iqrar's own choice as none of his family member was associated with this profession. In 2018, he was married for the first time with a journalist Qurat ul Ain. The couple has a son named Pehlaj Hassan. Pehlaj got appreciation and fame at a very tender age due to his sharp sense and confidence. Pehlaj made his debut as a child star in drama 'Alif' as Qalb-e-Momin. Later on, in 2012, Iqrar again got married to another female journalist named Farah Yousaf in a private ceremony. The news shocked his admirers and it garnered him extreme criticism. However, both of his wives are living together happily. People were questioning Iqrar on social media as to how he got married for second time and is keeping his both wives happy. He cleared all the confusions of the public by uploading a video where he told that both of his wives are happy in living with each other.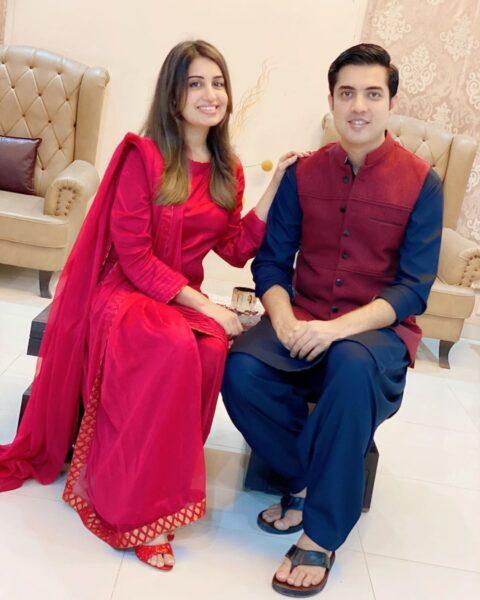 Iqrar ul Hassan Career
Iqrar started his career with ARY News as a news caster. The news casting post garnered him immense appraisal across the country. Public adores him for his passionate and fearless personality. He always supports what is right and do it without any thought of reciprocation.
Additionally, Iqrar also works as a host. Although, he earned much fame for serving as a newscaster, still he opted to work as a host as well. He accepted the offer for working as a host for the renowned TV show 'Sar-e-Aam.' His bravery, courage and persistence lead him to expose thousands of people via his show. He and his group aims at eliminating all the culprits of the society.
During his journey, he received so many threats and faced unacceptable behavior and dramas. Once, he was sent to jail for exposing Sindh police for their weak areas. However, it did not vanish his enthusiasm and courage for right; he is still determined to get culprits out of their cages.
So far, he did so many daring and life-risking tasks, but the most challenging one was of railway officials. Railway officials were caught for taking drugs and other illegal products.
In 2017, the team of Sar e Aam took an action to run an educational campaign for needy students of Karachi. Iqrar, himself invested so much and appealed people to come forward to contribute for the noble cause. By this, he once again made his place to the hearts of millions.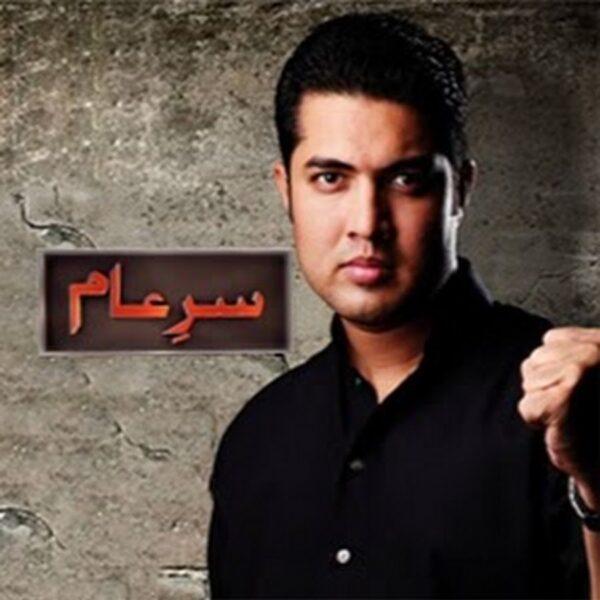 Iqrar ul Hassan Awards
Indeed, his work and dedication is beyond any award and recognition. His immense love and courage earned him so popularity and fame within very short span of time.
In 2013, he was nominated for the 'Anchor of the Year' award.
In 2019, Iqrar won the 10th Pakistan Achievement Award for the 'Best TV Show of the Year' Sar e Aam.
Also Read: Waseem Badami |Biography,Age, Education,Awards & Marriage