Enjoy the Benefits of Latest Jazz eSIM from Any Jazz Business Center!!!
Jazz is one of the most widely used telecom network in across the Pakistan. A large no of Pakistanis use this network to stay connect with their loved ones. Jazz Pakistan always bring something new for its customers with high quality and on low rates. This time it bring Jazz eSIM for its users that can be activated in your mobile without having to insert a physical SIM. The advantage of Jazz eSIM is that the customers can digitally activate their SIM and also can store multiple phone numbers. You can connect with internet, and there is no need to place the physical SIM into your mobile phone. For a limited time Jazz is offering eSIM activation free of charge from all Jazz Business Centers. More details are listed in the below section for Jazz customers.
Intro to Jazz eSIM
The latest Jazz eSIM is an advanced SIM technology which in embedded in your phones to activation your mobile number without having or placing a physical SIM. By this eSIM the users can digitally activate and store multiple phone numbers. It also allows customers to switch between multiple Jazz numbers without the hassle of changing physical SIMs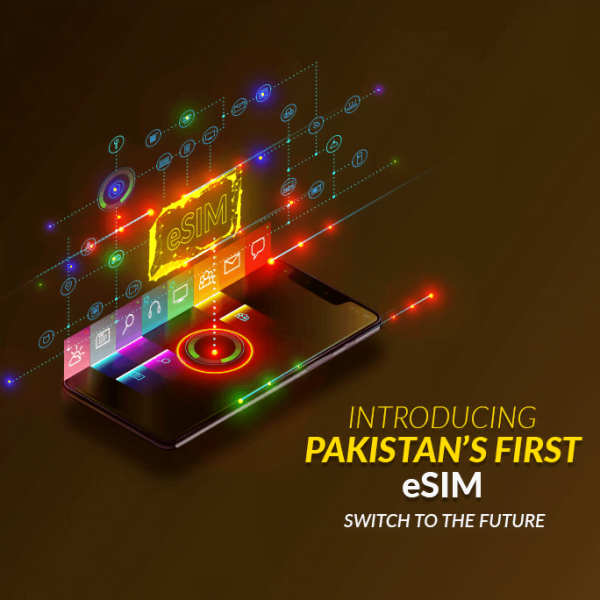 Benefits of eSIM
It allows the digital Activation of your SIM through internet
You have no need for physical SIM change
The eSIM is compatible with Handsets like iPhone XS, XR and XS max and will become dual SIM phones
Registration Process:
The customers need to visit any Jazz Business center to register for eSIM on their number
After registration, you will receive a QR code on a voucher.
Scan the QR code in your iPhone's setting
Jazz Introduces Jazz World App to Manage Your Jazz Account
Activation of Jazz eSIM:
Firstly connect your Phone to the internet via Wi-Fi
Go to Settings > Cellular
Select "Add Cellular Plan" and the camera will automatically launch
Use your Phone camera to scan the QR code
Your eSIM will be active in 5 minutes
Terms & Conditions
The bio metric verification will be required to eSIM activation
You need to a new QR code if you switch your phone.
For security reasons, please do not share the QR code with anyone.
It supports the following Handsets like:
IPhone XS / XS Max / XR
Google Pixel 3 / XL
(iOS 12.1 and above)
Apple watches not supported currently
Jazz is offering the eSIM activation free of charge from all Jazz Business Centers for only a limited time. So hurry up and register your eSIM free of cast by any Jazz business center across the country.