Everything You Need To Know About JazzCash Annual Beema…!
Pakistan's No 1 mobile network is Jazz that provides many facilities to its customers. Now it bring a new insurance policy for your whole family named JazzCash Annual Beema. JazzCash Annual Beema is a type of life insurance policy in order to provide the financial protection. It is designed to facilitate a whole family of the Beema policyholder in case of any mishap. Through this financial protection policy anyone can get the future financial security for their families and other dependents.
The facility of JazzCash Annual Beema can be get by subscribing it through any JazzCash Agent. JazzCash Annual Beema would provide you a simple and affordable financial relief to the whole family. By JazzCash Annual Beema you can get the protected coverage of up to Rs.200000/- for an annual premium of Rs.300/- only.
Details of JazzCash Annual Beema
It is a unique type of insurance policy by Jazz mobile network. Now it is possible to save your money by this policy. The subscriber customers can ensure the future financial security of their families and dependents now. The benefits of JazzCash Annual Beema Policy are as follows:
Simple and easy to understand coverage
Fast electronic claims processing
Generous cash benefit
Cost effective
Annually renewable
Now avail the financial security through Jazz of Rs.200000/- for an annual premium of Rs.300/- only.
Insurance Coverage Amounts & Annual Premium
One Year Charges are in Rs.300/-
Cash Benefit (in case of loss of life) Rs.100000/-
Additional Cash Benefit (in case of loss of life due to accident) Rs.100000/-
Accidental & Natural Life Insurance Coverage
In the following conditions the natural death benefit would be applicable via JazzCash Annual Beema.
Terrorism coverage
Complete coverage during riots & strikes
Additional financial benefit in case of accidental death
Signup Process for JazzCash Annual Beema
You can sign up to get the services of JazzCash Annual Beema Policy. To subscribe this service you need the following thins as:
Visit any nearest JazzCash Agent
Don't forget to take your CNIC
Through your CNIC you can easily subscribe to JazzCash Annual Beema
For more details you can also call on 051-111-124-444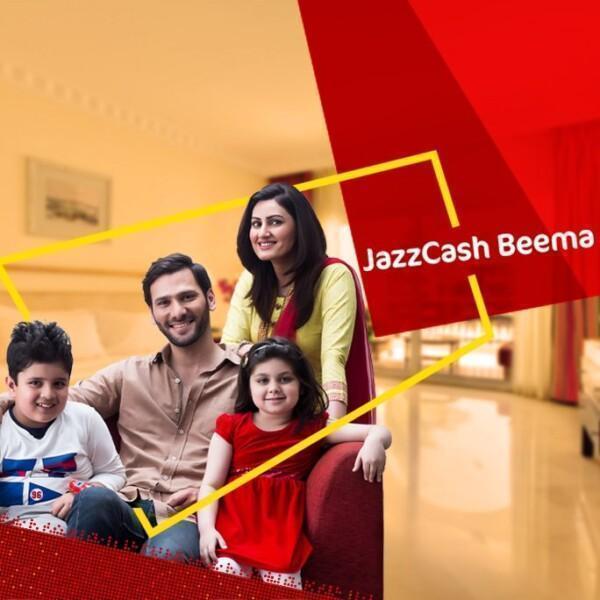 Terms and Conditions
The duration of JazzCash Beema policy is only for 1 year from the date of subscription/enrollment
For this service your age should be from 18 to 64 years
You would be excluded in case of suicide, death due to criminal & for illegal act, death in first thirty days of enrollment due to a pre-existing disease or accident
There would not be paid any additional benefit of accidental death in case of murder or travel to war in inflicted areas.
More Information about JazzCash Annual Beema
The MicroEnsure Pakistan (Pvt.) Limited is providing the administrative services for this insurance policy. This policy is written by EFU Life Assurance Limited and EFU is registered and supervised by the Securities and Exchange Commission of Pakistan.
The distributors of JazzCash Annual Beema policy are Mobilink Microfinance Bank and JazzCash. These both parties are not responsible for paying any claims to the customers. EFU Life Assurance Limited is responsible for paying claims because it is the insurance company of JazzCash.
Here is the address and contact number of EFU Life Assurance as:
Address: EFU Life House, Plot No. 112, 8th East Street, Phase I, DHA, Karachi – 75400
Telephone: 021 – 111 338 111
Related Article|Jazz Internet Settings for Android Smartphones| Complete Details