Kaif Ghaznavi might be a new name for many people, but she has been in the entertainment industry for a long time. She has appeared in various blockbuster dramas and movies, and we can safely say that Kaif is a great addition to the industry. Unfortunately, she never received that acknowledgment that she deserved.
She is a talented and worth appreciating actress, model, director, and whatnot. Wanna know how she entered the industry and in what serials she has done a powerful performance? Let's talk about everything in detail to know more about her.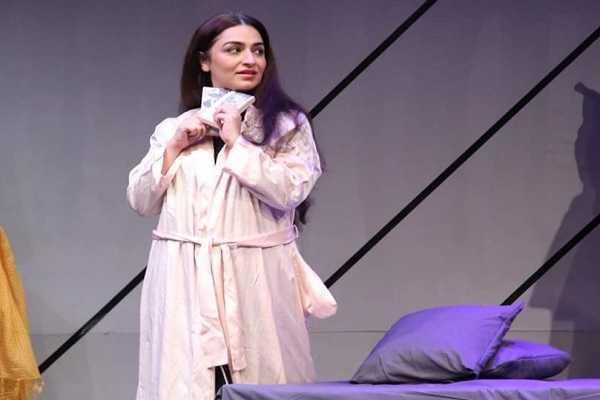 Kaif Ghaznavi Biography
A versatile actor is one who knows how to make a simple character memorable and worth appreciating, and this is what Kaif has done. He is currently seen in the mega drama serial Hum Kahan Kay Sachai Thy, and besides being a side role, she is surely winning hearts with grace and exception.
This is not the first time that she has done a powerful character. Besides being an actress, she is also a director, singer, and dancer. In short, she is a multi-talented actress who knows how to win people's hearts with her talent and hard work. Kaif opened her eyes in 1988 in Hyderabad and living with her family and a daughter in Karachi.
Showbiz Career
It's a long time when she made her entry into Showbiz. At that time, she didn't have any idea that she would be loved by millions of people for all good reasons. Like many other actors, she was also a theater artist, from where she learned a lot. Her struggle reflects in the work that she does on the screen.
There is a long list of her blockbuster plays in which she acted in the past. Be it Sadqai Tumharai or Hum Kahan Kay Sachai Thy or Sang e Mar Mar, she has always made sure to give an impactful performance. People are loving her these days in her new character Shaboo that she is playing alongside Mahira Khan, Usman Mukhtar, and Kubra Khan.
More Details
She once appeared in a short film titled Blind alongside a talented actor Saleem Miraj. The movie got recognition in various international film festivals, and so does the actors. Portraying the role of a blind girl was surely not easy for her, yet she made that role impactful.
Furthermore, she founded KaifWala Foundation a few years ago along with her husband, where she gave chance to new talent who find it difficult to approach big directors or producers. Besides this, every young talent can approach that foundation in order to showcase their talent.
Kaif Ghaznavi Dramas
Rasam
Tanhaiyan Naye Silsilay
Takkabur
Adhuri Aurat
Sadqai Tumharai
Hum Kahan Kai Sachai Thay
Sang e Mar Mar
Kitni Girhain Baqi Hain
Thoda Sa Aasman
Main Aur Tum Phie Sai
Lamhe
Kaif Ghaznavi has also decided to appear in a movie Intezaar that will be directed by a legendary Pakistani actress Sakina Samoo. The movie will release anytime soon along with various big names of the industry.