Kiran Tabeer is a graceful Pakistani actress and model who has also served as a host in the past. Starting her career as a host she stepped into acting and is winning hearts with her natural acting skills. She is known for portraying the role of Ahmad Ali Akbar's sister in the blockbuster drama Parizaad.
Kiran has worked in many dramas and in different genres. Though she only appears in supporting roles yet it is always pleasing to see her performing on the screen. Since her childhood, she had a dream of becoming an actress.
Kiran is also known for hosting one of the hit comedy shows Hum sab Umeed sai Hain in the past. Let's move ahead and talk more about this actress in detail.
Kiran Tabeer Biography
Kiran is a successful Pakistani actress who is working in the industry for a long time. She has worked as a host for many years and is now working as an actress. She has outshined in many characters but the character that became her identity is Saeeda that she portrayed in the drama Parizaad.
Her chemistry with her on-screen brother Ahmed Ali Akbar was highly admired and acknowledged. Kiran came from a non-artistic family yet was able to win many hearts. However, she has struggled to get the position where she stands now.
Kiran date of Birth
Kiran was born on 7th March 1990 in Lahore. After living there for many years she moved to Karachi.
Education of Kiran
She has completed her graduation from Lahore. Soon after her education she entered showbiz and started working as a host.
Kiran Tabeer Family
Kiran came from a simple yet educated family. She never had any links in the industry. There is not enough information about her personal life on the internet as she always tries to keep it personal.
Kiran Tabeer Husband
She got married many years ago to Ali Hamza Safdar, a non-artistic person. She is living a happily married life with her children.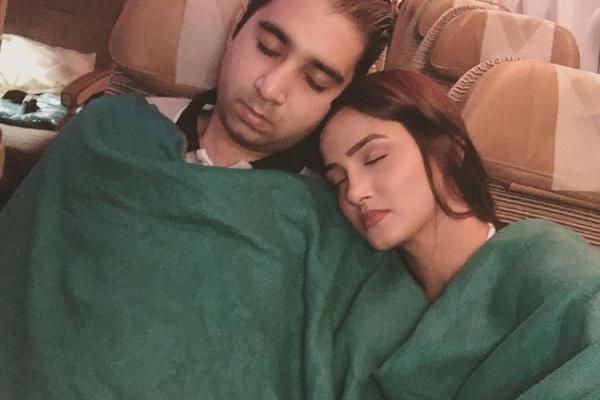 Kiran Tabeer transformation
In one of her interviews, Kiran told about her weight loss journey. She loses her weight from 85 kgs to 50kg. She shared her complete diet plan to encourage more people.
Showbiz Journey
Kiran tabeer started her journey as a host with the popular comic Hum Sab Umeed Se Hain. Later many other celebrities hosted that show as well including Saba Qamar and Fizza Ali. After working as a host she started doing acting and appeared in many dramas.
In 2014 she made her drama debut in a supporting role and till now she is appearing as a supporting actress. There is a long list of plays where she performed amazingly including Tum Kon Piya, Meri Baji, Kitni Girhain Baqi Hain, Dil ka darwaza, Uraan and many more.
However, it wouldn't be wrong to say that Parizaad gave her huge hype and people actually got to know about her.
Kiran Tabeer list of dramas
Dil Ka Darwaza
Kitna Satatai Ho
Tum Kon Piya
Naseebon Jali Nargis
Ghayaal
Hatheli
Ishq-e-Be-Naam
Kitni Girhain Baqi Hain
Na Dil Deti
Mohabbat Muskil Hai
Sayyian Wai
Sayaa
Sikwa Nahi Kisi Sai
Meri Baji
Champa Aur Chambeli
Chahat Hui Tere Naam
Parizaad
Uraan
She is undoubtedly a talented actress and we are hoping to see Kiran in more dramas.