With Eid-ul-Adha just around the corner, the teaser for the upcoming movie Lafangey is finally revealed. The two-minute trailer gives a good look at the story and the characters of the movie. Ready to be released this Eid, the movie will entertain the audience.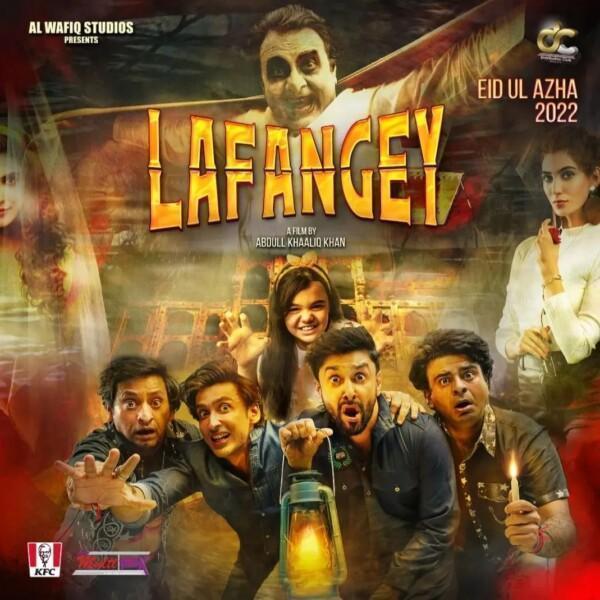 The cast of the movie is fantastic and will also mark the debut of Salman Sheik a.k.a. Mani. The rest of the cast includes some of the biggest names in the Pakistani drama industry as well as the movie industry. The movie is promised to be a comedy horror story with stunning visuals.
Here is everything we know about Lafangey and what you can expect from it.
Cast of the Movie Lafangey
Featuring a star studded cast, the movie Lafangey will make you want to stay focused on the screen. With the perfect combination of old and new talent, the movie is expected to be a huge hit with the audience in Pakistan and all over the world.
Here is the complete cast list of the movie Lafangey.
Nazish Jahangir
Salman Sheik a.k.a. Mani
Mubeen Gabol
Saleem Miraj
Tariq Habib
Behroze Sabzwari
Adnan Shah Tipu
Gule Rana Tariq
Hoorain
It is expected that we will get more cast names as the release date of the movie comes nearer.
Details of the Movie
The movie is a horror comedy, which is a novelty in Pakistan. We hardly get any movie other than romance and that is saying something, considering the situation of our Pakistani drama industry. The trailer shows four men entering a house that is believed to be haunted. Rumors around the house reveal that the ghosts inside the house will not let anybody reside there. Then starts their struggles to claim the house and fight the ghosts in the house.
The movie is written and directed by Abdul Khaaliq Khan who has previously written hit dramas such as Bebaak, Ghamandi, Mohabbat Tujhe Alvida, Kaafir, and more. The movie is produced by Tariq Habib Rind, who is making his presence known in the industry with this movie.
The movie is produced and distributed under the banner of Al Wafiq Studios. More will be revealed about the movie very soon.