Very few actresses have made a name for themselves with their sheer talent like Mariyam Nafees has done. After making her debut in in 2015 with a mega hit drama serial and then she never looked back. She is known for appearing for powerful supporting roles that are integral to any drama and its story.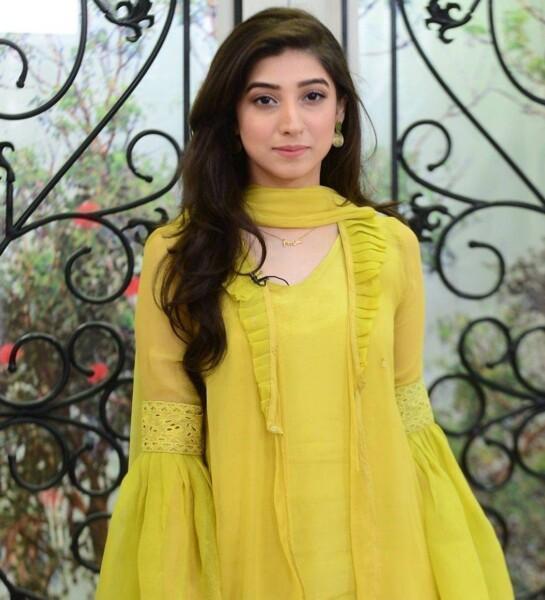 Young and beautiful, Mariyam rose to fame with her talent and her acting skills. While she has yet to land a main role in any drama serial, she loves to entertain her audience with meaningful roles that are at once useful and empowering.
Here is everything we know about Mariyam Nafees from age, career, biography and more.
Biography of Mariyam Nafees
Age
Mariyam Nafees was born on 20th February 1994 in Islamabad, Pakistan. She is 27 years old and currently lives in Islamabad and Karachi. Considered to be one of the most beautiful actresses in Pakistan, she is known for her specific speech. Her zodiac sign is Pisces.
She is 5 feet and 5 inches tall, which makes her the perfect height according to the standards set by the Pakistani society. She has already amassed a huge fan following considering that she has already been in the industry for about 6 years.
Family and Parentage
Mariyam Nafees belongs very simple and caring family that supports her career of choice. While she doesn't share much about father, we only know that her mother is her biggest supporter and she is a big sister. She has a younger sister and a brother whom she often shares pictures of on her social media platforms.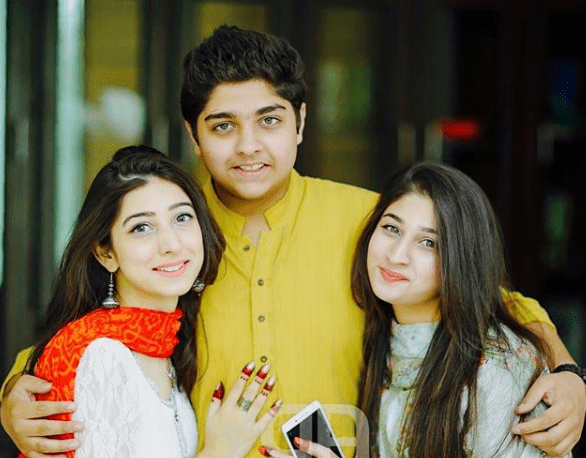 Before she became an actress, she wanted to become a physician, but that changed very soon. She started doing theater at a very early age and then she never looked back.
Education
Mariyam Nafees got her early education from Islamabad. She joined American National High School and then she joined Convent to complete. There isn't much information regarding her higher education and if she completed any degree education or not.
Relationship
Mariyam Nafees got engaged this year to Amaan Ahmed, a visual artist and a filmmaker who is the owner of Uncut Studios. The ceremony was held at 27th Ramadan. The couple hasn't made an announcement when they will have their big day, but it is expected that they will tie the knot very soon in the upcoming year.
Becoming an Actress
Mariyam Nafees started her career with a mega hit drama Diyar-e-Dil in 2015. Since then, she has been appearing for many supporting roles. Sometimes she appears as the villain while in many cases she is a strong side character that furthers the plot.
Here is every drama she has appeared in since she made her debut.
| | | |
| --- | --- | --- |
| Year | Serial | Role |
| 2015 | Diyar-e-Dil | Zarminey |
| 2015 | Ishq-e-Benaam | Soha |
| 2016 | Haya Ke Daaman Main | Rija |
| 2017 | Kuch Na Kaho | Tabinda |
| 2017 | Munkir | Anjum |
| 2017 | Yaqeen Ka Safar | Khajista |
| 2018 | Kabhi Band Kabhi Baja | |
| 2019 | Dil-e-Bereham | Ujala |
| 2019 | Dil Kiya Karay | Faryal |
| 2019 | Choti Choti Batain | Aliya |
| 2019 | Kam Zarf | Faria |
| 2019 | Yaariyan | Sumbul |
| 2019 | Makafaat | |
| 2019 | Bhook | Gaiti Araa |
| 2019 | Haqeeqat | Amber |
| 2019 | Meray Mohsin | Nazia |
| 2019 | Mohabbat Na Kariyo | Nida |
| 2020 | Munafiq | Sobia |
| 2020 | Jhooti | Saman |
| 2020 | Fitrat | Alizeh |
| 2021 | Ishq Jalebi | Hina |
| 2021 | Mohabbat Chor Di Mene | Sahar |