Minal Khan is one of the biggest names in the drama industry. In the past few years, she has come a long way with her talent and hard work, and we can't deny this fact. Be it a negative or positive one; she knows how to get the limelight and acknowledgment.
Her recent drama serial Ishq Hai also received colossal appreciation that made her more prominent. Though her drama serials are always filthy yet she manages to get the highest TRP.
Minal Khan and her twin sister Aiman Khan who is also the most prominent celebrity, are known for their decent dressing sense. Still, in the past few months, Minal is being criticized for her bold dressing and posing with her husband, Ahsan Mohsin Ikram.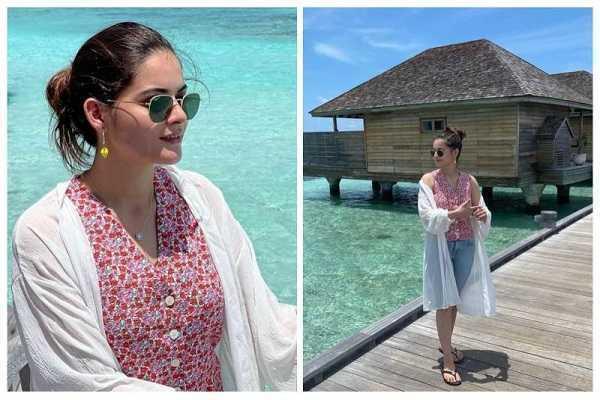 Minal Khan Honey Moon Pictures
Recently the couple got married at an intimate wedding and went on a honeymoon in the Maldives. The couple shared many sweet pictures with their fans however, people were triggered by the dressing that Minal wore during the trip. The severe criticism happened because both sisters have always remained decent when it comes to dressing.
Recently, both have become the talk of the town because of constantly sharing private images with their fans and the public is not at all happy about it. A few comments that she got under her pictures are: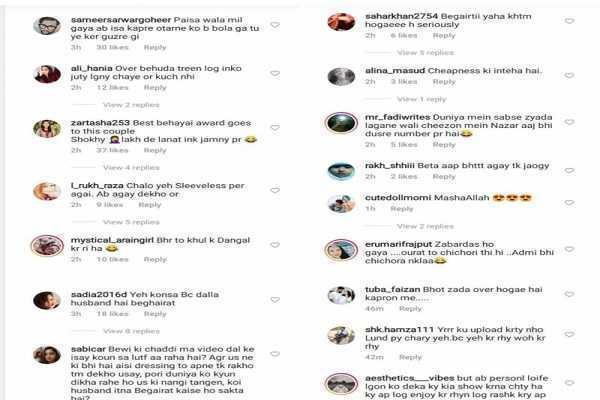 When the backlash became severe, Minal turned off her comment section. However, the keyword warriors are still not coming slow. Many people started comparing Minal with her sister Aiman Khan who is still decent and modest in her dressing.
Apart from all the criticism. the couple is having a good time and enjoying their honeymoon to the fullest in the Maldives. We are also loving the highlights that they are giving time to time on their official Instagram account.