Another Couple of Pakistani Showbiz Industry Looking So Pretty on Their Nikkah!!!
Pakistan entertainment has many fresh and pretty faces from its starting. There is a large No. of actors and actresses who have many good relations with one another. Some are friends, some are good colleagues and some got married and become in husband and wife relation. Two most famous and talented young actors got married now and become more viral due to their innocence and beauty. These two best actors are Muneeb Butt and Aiman Khan who got married and made a strong relationship of husband and wife. Both are considering the best couple of Pakistan showbiz industry. The wedding ceremony was held yesterday and the pictures and videos of their Nikkah get viral due to their popularity. Aiman Khan choose the dress of a famous designer Iram Khan in which she is looking so pretty then before. On the other hand, Muneeb Butt also wear the Golden Prince Coat and looking so dashing in his dress. In short, this couple also added in the list of best couple of Pakistan showbiz industry of this year. All the unveiled details and shared pictures by this couple are here you must see this couple on the biggest day of their life.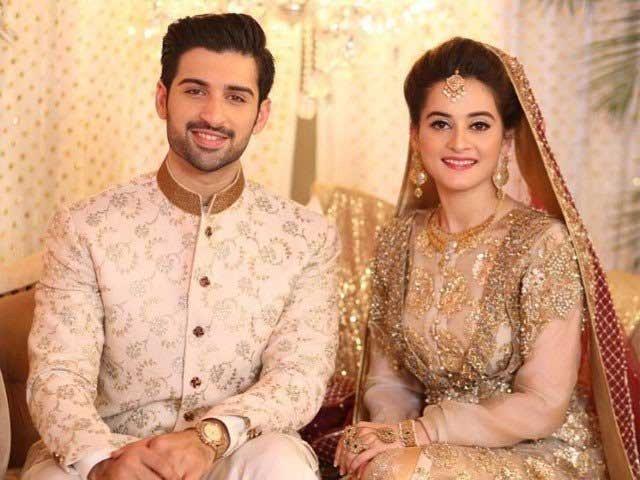 Beautiful Couple of Pakistani Actors
Here is a great news for the fans of Muneeb Butt and Aiman Khan as both got married and became the strongest relation with each other. Both got married and looking so pretty and dashing on their wedding ceremony. The pictures of their Nikkah and videos got more fame on social media and become viral.
Aiman Khan selected the golden dress with red dupatta for her Nikkah in which she is looking too pretty than before. She selected the dress of famous designer Iram Khan for Nikkah.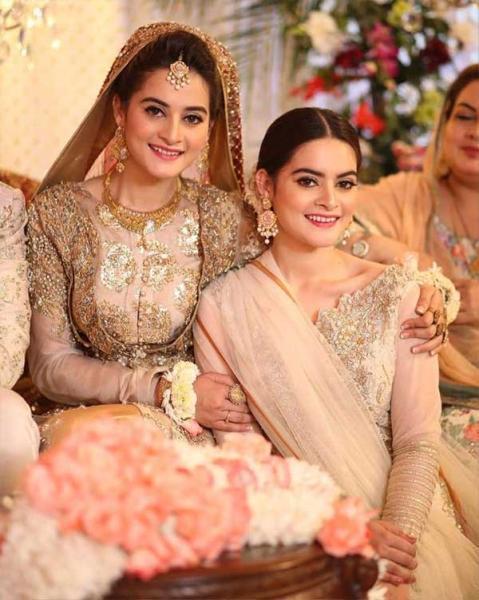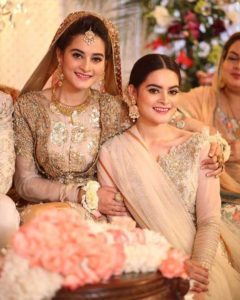 Muneeb Butt also wear the Golden dress and golden prince coat in which he is also looking so dashing.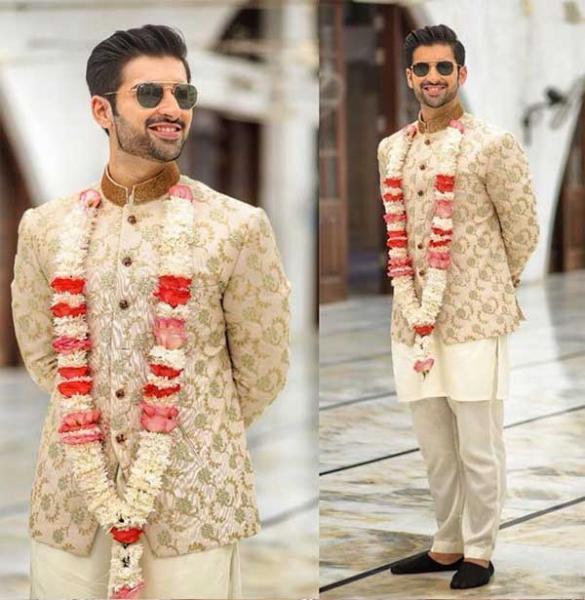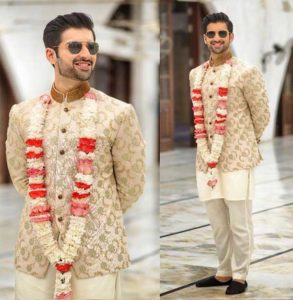 The twin sister of Aiman is Minahil Khan and she shared the video of their Nikkah on Instagram. The picture of their Nikkah got viral after a few minutes. On the sacred moment of Nikkah Aiman can't control his emotions and she started to weep.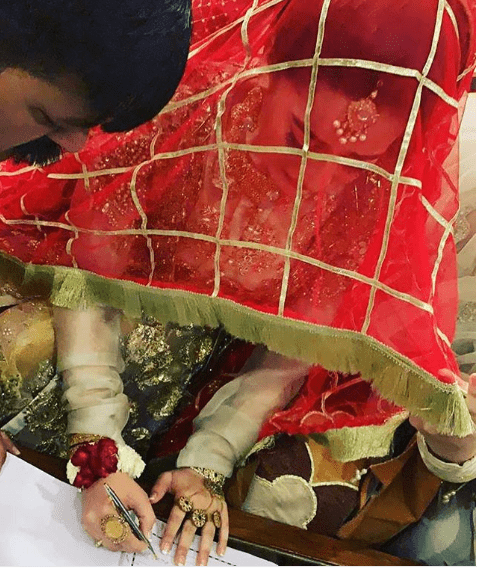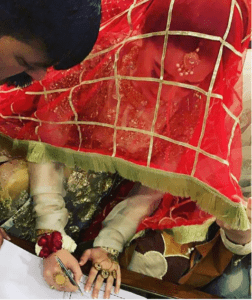 Only the Nikkah ceremony has been held now but the Barat and Walima will also be organized in the coming days. Some days ago, the pictures of Aiman Khan's Dholak were also viral on social media. Muneeb Butt was out of station and he can't attend the Dholak Function.
The couple is really looking so much pretty in the pictures. We all wish them best and waiting for the other pictures of their functions.
Related Article|PTV Drama Alif Noon will be Presented as a Film in 2019| Shehzad & Faisal