The next upcoming hot smartphone is Motorola Moto Edge X30. Already the talk of town, the upcoming smartphone by Motorola is expected to be revive the brand and make it a sought-after smartphone around the world.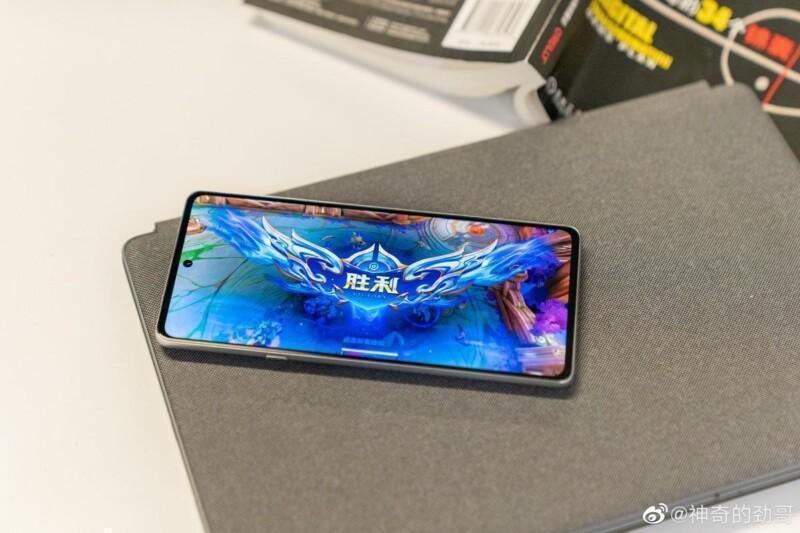 While there have been many rumors about the new smartphones, we only had very limited information about it until now. After speculations of weeks and days, we finally have some official news that has left the consumers shaking with anticipation
Motorola Moto Edge X30 Details
Today, we received some major information regarding the Motorola Moto Edge X30, which is world's first Snapdragon 8 Gen 1-powered smartphone. The smartphone is slated to be released next week and we finally have a live image of the smartphone by the brand.
The live image shows the slim yet sleek look of the smartphone. The bezels appear to be slim and the display has a centered punch hole display, which is now a staple in high end smartphones these days. Along with the live image, Motorola also released a short video clip that revealed some much needed information.
The information image and the video were released on Motorola's official Weibo account.
Motorola Moto Edge X30 Specifications
According to the information revealed in the video and other official forums, the smartphone will feature a 6.67 inch touchscreen with a FullHD+ resolution. The screen will have a 144 Hz refresh rate and will feature 1 billion colors as well as HDR10+ certification.
We don't know what the smartphone looks from the back just yet. However, it is rumored that the smartphone will feature a triple camera system with a 50MP primary lens, 50MP ultrawide lens and a 2MP depth unites. It is also rumored that the front selfie camera will feature a 60MP camera that can capture videos in 4K.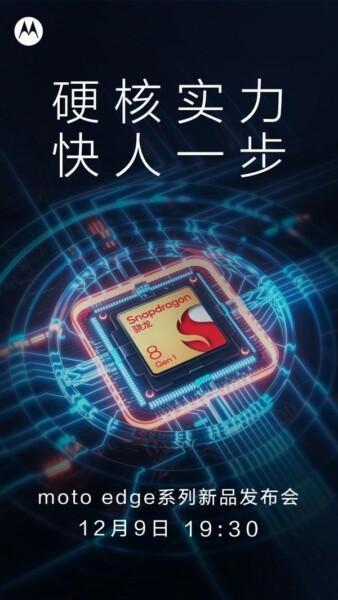 The smartphone will be officially released on 9th December and will first go on sale in China on 15th December. After that, Motorola will announce when the smartphone will be released to the rest of the world. However, it is expected that the smartphone will reach global market in late December or early 2022.