Pakistan's showbiz industry is blessed with plenty of talent. These talented artists of Pakistan proved their worth nationally as well as internationally. Some of them proved their worth in no time and Naeema butt is one of them. She is the best addition to the showbiz industry with tons of talent. Naeema butt is an actress, activist, and founder of a theatre company 'Pehlaj,' where she organizes various shows to discuss the important issues faced by society. This article is about Naeema butt biography, age, education, family, Naeema butt husband, and Naeema butt career.
Naeema Butt Biography
Naeema butt is among the few actresses who managed to grab the attention of the audience with few performances. Talent and versatility are key to success in the Pakistan showbiz industry. She is famous for her supporting role Ghazala in the drama serial 'Ehd e Wafa.' This dusky eastern beauty of the industry, Naeema butt, is not only a talented actress in the Pakistan showbiz industry but she is also an international theatre artist. She is an activist since 2010 and representing Pakistan globally. Her theatre company 'Pehlaj' is famous for raising various social issues and educating people about them. Another interesting fact about Naeema but is that she is a former football player of Pakistan.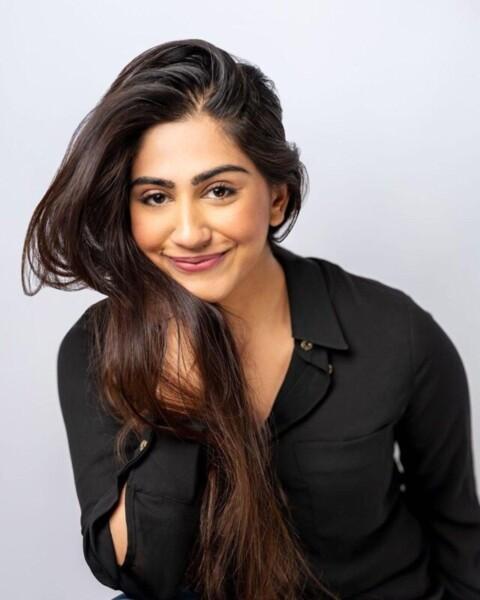 Naeema Butt Age
Beautiful Naeema butt is born on 11 July 1990 in the city of gardens, Lahore. Now, she is 31 years old.
Naeema Butt Education
She was the director of the Dramatics Society at the University of Punjab, where she was pursuing her graduation in Mass Communication. During her graduation, she was selected in the UGRAD scholarship program to complete a semester at West Liberty University, West Virginia in the United States. For theatre, she received her training in the Mandala Centre for Change situated in Washington and worked in theatre for a long time. In 2005, she has won the gold medal in the first national football women's championship held in Pakistan.
Naeema Butt Family
She is born in an orthodox family in Lahore. She lived abroad for many years because of her education and then for work but currently, lives in Pakistan with family. Women who come from a background where it is hard to raise voices against injustice but they create their identity in the world by destroying all the barriers are the pride for their country as well as for the family. There were many hurdles for her throughout her career as she was the sole bread earner of her family. However, she made her family proud with her work. She is the one who not only inspires through her words but also her actions.
Naeema Butt Husband
Naeema butt is quite a private person who does not discuss her personal life. She is not married and currently, her focus is completely on her career as her acting career has just started.
Naeema Butt Career
The dusky eastern beauty, Naeema butt started her career in a supporting role in 2019, on the television screen with the HUM TV drama serial 'Bhook'. This drama serial was the production of Momina Duraid where Maria Wasti was in the lead role. In 2020, she has done the supporting role of Ghazala in the blockbuster drama serial 'Ehd-e-Wafa,' which was the ISPR and Momina duraid's production. Her powerful performance received immense acknowledgment and praise, despite the presence of famous personalities like Zara Noor Abbas, Alizey Shah, Ahad Raza Mir, Wahaj Ali, Ahmed Ali Akbar, and Osman Khalid butt. After the powerful performance in 'Ehd-e-Wafa', she played the lead role as Areen in the Drama serial 'Main Khuwab Bunti Hon.' she has done the supporting role in another Momina Duraid production 'Daasi' that features Mawra Hocane and Adeel Hussain. In 2020, she played the leading role in the web series Weham.'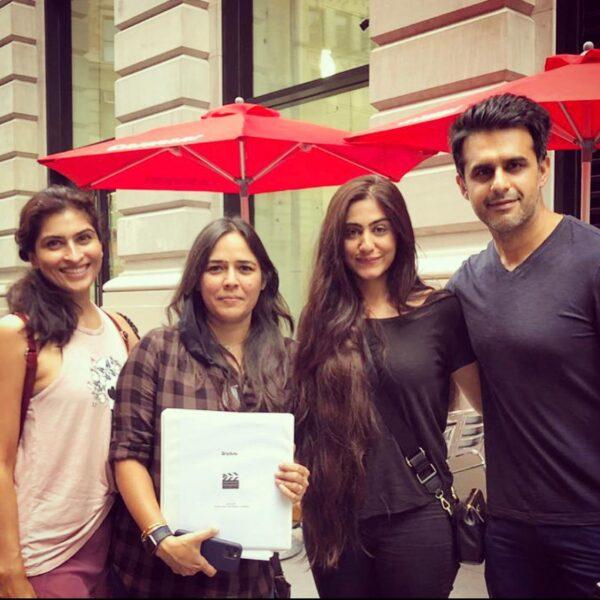 She was always interested in theatre but during her studies in the United States, she decided to pursue it as a career. In her last semester, she started working in theatre. Her dedication and motivation led her to the point where now she is one of the renowned social activists of Pakistan. She founded a theatre company 'Pehlaj' that is hope for many where they depict social issues like education, women empowerment, and women rights.
Success comes for those who worked for it. People who never give up and continue to live in the present are the ones who succeed. She was selected as the president for World Merit Pakistan, which emphasizes the promotion of talented youth and connecting them to opportunities. Through her dedication and hard work, she represented the World Merit Pakistan at United Nations' Nexus Global youth summit, in the United States.
This talented beauty has succeeded in every field she has chosen and indeed a pride for Pakistan who still has a long way to go.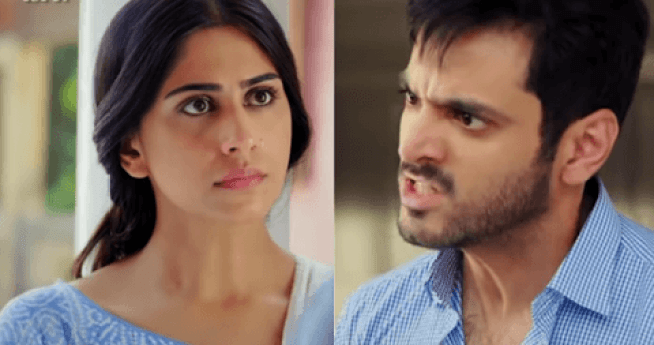 Naeema Butt Drama List
Bhook ( 2019)
Ehd-e-Wafa (2020)
Main Khuwab Bunti Hon (2020)
Daasi (2020)
Naeema butt Web Series
Weham (2020)
Also Read: Dananeer Mobeen | Biography, Age, Relationship, Education & Career