List of Record that Pakistan Have Made in Pak VS Zimbabwe Series
Pak VS Zimbabwe series has been proved very fruitful for Pakistani cricket team. This series was a great chance for Pakistan to improve their batting and balling field and they do so. This series not only help Pakistan to improve the cricket, but they also make world records. Hence, we can say that Pak VS Zimbabwe series polish our players as well as help us to earn the fame.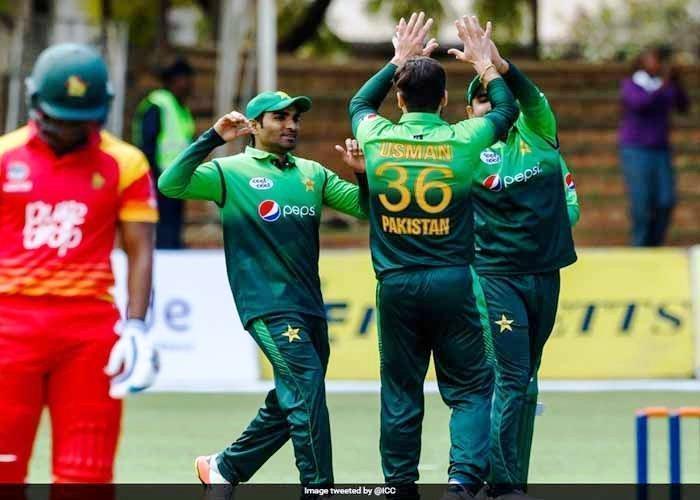 Pak VS Zimbabwe Series Record:
Here is the complete list of the records that Pakistani have made in this series.
1. Fakhar Zaman Become First Pakistani Batsman to Score 210 Runs:
The legend and young talent Fakhar Zaman completed his 210* runs in a single day. Before that, Pakistani cricketer Saeed Anwar have made this record. But Fakhar breaks this record and won the Pakistan national award for this achievement.
2. Fakhar Zaman's Fastest Double Century:
Another record associated with the name of Fakhar Zaman is a fastest double century. he is the quickest player to have 200 taking in just 17 matches. Indeed, on one have this record to score such a high score in few matches.
3. Opening Stand of 304 Between Fakhar Zaman and Imam-ul-Haq:
The openers Fakhar Zaman and Imam-ul-Haq break the world record to have the opening of 304 runs. They have broken the 12 years old record of Sri Lanka against England.
4.Highest National Score of 399:
Pakistani have made highest 399 scores in a match and become the first unit of Pakistan to have such high score. Before that, Pakistani can never make such high score in any match.
5. Imam-ul-Haq's 4 centuries in 9 Matches:
The young talent, Imam-ul-Haq become the first batsman to score 4 centuries in just 9 matches. He along with Fakhar set some new standards to make world records.
6. Pakistan Becomes First Team to Won Series 7th Time with 5-0 :
Pakistani have snatched another world record from India. Pakistan has become 1st team to win ODI series with 5-0 clean sweep by 7th time. Before that, India have this record as they have win 6th time with clear 5-0.
7. Shoaib Malik Completed 7000 Runs:
The legend Shoaib Malik has completed his 7,000 runs and become the 7th Cricketer and 2nd Pakistani to have this record.
8. Fakhar Become 2nd Batsman to Carry Bat After 200:
Record Breaker Fakhar Zaman did not give up and continued to make more records. Fakhar becomes 2nd batsman of the world to carry the bat even after a double century. The first batsman is New Zeeland's player who has scored 237 runs.
9. Pakistani make 350+ Runs in Consecutive Games:
Pakistani team has scored 350+ runs in back to back matches. This is the first time when the national team is scoring such high scores.
10. Fakhar Beats Sir Vivian Richards:
Fakhar has completed 1,000 runs in just 18 matches and breaks the record of Vivian Richards.
Related Article | World Cup 2019 Matches Schedule of Pakistan (Schedule & Venue)