Make Wallpapers, Edit Skins, Design Banners with Nova Skin
Nova Skins is an online designing editor which assist you in drawing. Basically, Minecraft is the sandbox video game and you can edit any character of this in Nova Skin. Moreover, you can create your own wallpapers, banners, and skin editing and creation. This editor is designed by the game developer to help the beginners to make or edit the skin to learn the building blocks of the game development. Nova Skins work offline. It means that you just have to visit the site once and then you don't need any internet connection. After that, you can work on it without any internet connection.

 Nova Skin Features:
Here some distinct features of this tool, which are worthier to know.
You just have to choose a player and have to draw and edit it.
Moreover, you don't need to download this as you can use it on site.
This tool will allow you to move, rotate and zoom the canvas according to your need.
Furthermore, there is various color plates, slots and gradient color options.
You can undo the actions and can preview it.
You can edit any of the skin and can save it directly on your PC.
What Can It Do?
This magical Minecraft toll will let you design or do the following things;
Skin Editing:
You just have to click on any skin or character and can start drawing. You can change the color, shape, and position of the character.
Custom Texture:
You can create the custom texture in this custom texture box. Furthermore, you can preview the custom resource pack characters.
Wallpaper Creation:
The most interesting part of this tool is the wallpaper creator. Once you have done with the skin making, now you can create a matching wallpaper for the skin.
Banner Explorer:
Another interesting thing in this tool is banner creation. You can craft any type of banner for you without any heavy software and tool to install. The wallpaper gallery has many wallpapers which you can explore for ideas.
Live Gallery:
You can view the work of various designers here and can get the idea about your work, especially for beginners.
Forum:
Here is a forum where you can post your question and you will get answers from experts.
Resources:
There are hundreds of skins available on Nova repository which you can edit to your own choice.

How to Use It?
You just have to create an account on it by providing the necessary information such as username, password and player name.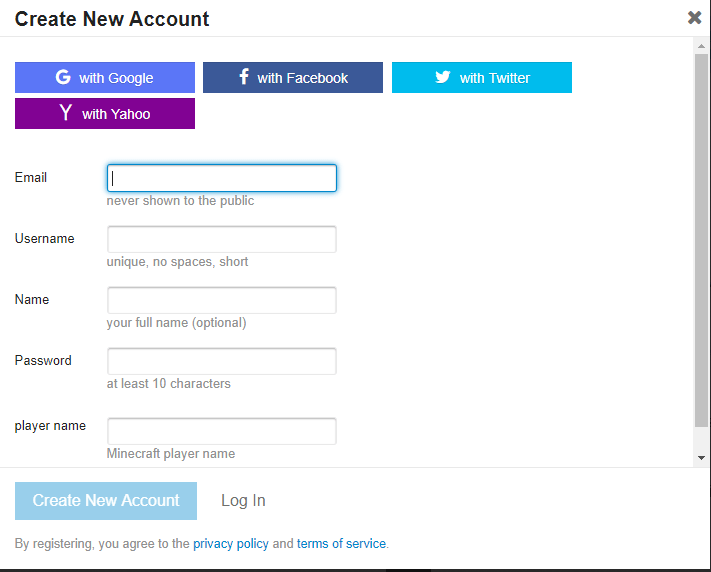 After that, you can log in to the site and can start drawing.
If you forget the password, you can also reset it.
Related Article | Top 5 Best Hair Cutting Games for Android and IOS- Fun Games