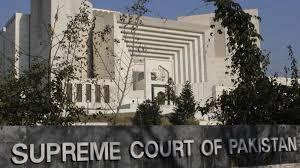 Following the trend of introducing mobile apps, the Supreme Court of Pakistan has also introduce its mobile application and helpline as well. The app and helpline are basic aimed to provide quickly justice to common people.
In the ceremony held in the Supreme Court of Pakistan, Humble Chief Justice Asif Saeed Khosa initiate Mobile App, 1818 Supreme Court call center, absolute video link in 05 Courts, Research Center and improve the Website to make it more convenient . What Chief Justice said, we are living in the 21st century and this century is based on technology and advancement.
Supreme provide the facility for common people which is based on IT and facilitate the lawyers to file pleas without any delay. This would also help in discard the cases and decreasing the backlog pressure.
In response to the allegation from people that the courts look after the cases of powerful people, He aluminate that 3100 judges heard the 3.6 million cases without any differentiation. He added, "All are equal in the eyes of law". The formation of Model trial courts gave great results. The model courts conducted trials of more than 73000 cases across the country in this short time period.
Improve Supreme Court website includes user friendly improvements for online case status, cause list search, and judgment search tools. The website also has search engine optimization for all search tools making them more user-friendly and more relevant.
People can connect the Supreme Court Call Center (1818) for the following queries:
Cause list queries
Judgment queries
Case search queries
Roster queries
Process related queries
The Supreme Court mobile application is available on Google Play, You can download it from there for the following information:
Case search with a complete history of the case.
Judgment search using various framework
Individualize cause list search for registered users
Important news highlights
Roster Search
User profile and registration
Personalized notifications
For more news and updates of all the latest developments from Pakistan stay here at Beam.pk.