Since its release, Joyland has been making rounds around the world. While there have been many controversies surrounding the movie, the movie has been bagging awards left and right. A new addition to its accolades is being Shortlisted for an Oscar!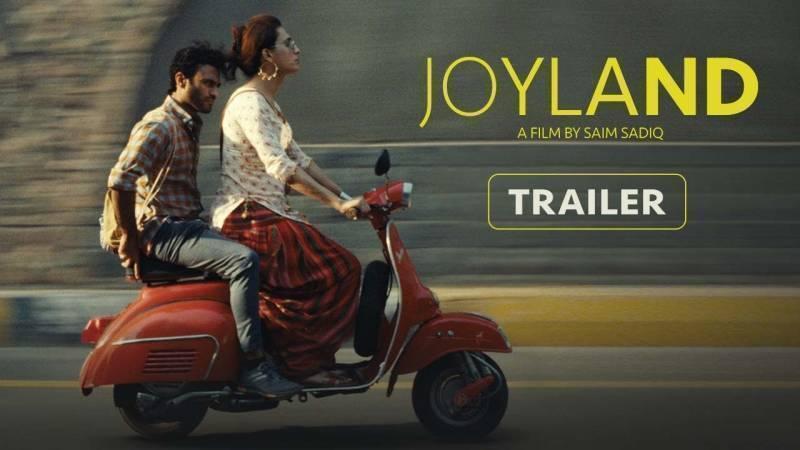 Saim Sadiq's movie has been shortlisted in the International Feature Film category, making it the first Pakistani film to be on the roster. The shortlisting was expected as the movie has been a huge success internationally and it was just a matter of time before the news was revealed.
Joyland Bags an Oscar Shortlisting
The Academy of Motion Picture Arts and Sciences announced its shortlisted names for 10 categories that included Documentary Feature Film, Documentary Short Film, International Feature Film, Music (Original Score), Animated Short Film, Makeup and Hairstyle, Music (Original Song), Sound and Visual Effects and Live Action Short Film.
This is big news for Pakistan and Pakistani cinema. The executive producer of the movie Joyland, Malala Yousafzai was ecstatic about the information and congratulated Saim Sadiq on this achievement. She posted a video on Instagram in which she said,
"I am so, so happy for you and your whole team. Everyone was on the screen, behind the screen. You guys have done such a tremendous job. It's a huge honor for me to be a part of this project. It is such an amazing moment for all the artists and Pakistan. The team must know everyone's so proud of them."
Joyland, A Success Story
Joyland has already won plenty of awards in the past year. The film was showcased at Cannes Film Festival which received Cannes Queer Palm Prize. It also received the Jury Prize in the Un Certain Regard Category. It was such a big hit that the movie and its cast received an overwhelming 10-minute standing ovation from the audience.
It also won Sutherland Award Honourable Mention at the London Film Festival and Young Cinema Award at the Asia Pacific Screen Awards.
Details of Joyland
The movie explores the patriarchal family system in Pakistan where everyone wants to have a baby boy. However, things change for a family when their son joins an erotic dance theater and then fans in love with a transsexual person.
The movie is directed by Saim Sadiq and was written by Saim Sadiq and Maggie Briggs. It was produced by Sarmad Sultan Khoosat, Apoorva Guru Sharan, Lauren Mann, and Sabiha Sumar. The movie released in Pakistan on 18th November 2022, is already a big hit.
The cast of the movie includes:
Ali Junejo as Haider
Rasti Farooq as Mumtaz
Alina Khan as Biba
Sarwat Gilani as Nucchi
Salmaan Peerzada as Rana Amanullah
Sohail Sameer as Saleem
Sania Saeed as Fayyaz