The PTI-Led Pakistan Government recently unveiled their plans for the country's New Visa Policy, which reflects their ambitions to make it easier for foreigners to land in Pakistan. Boosting Tourism in Pakistan has remained an important element of the current Government's manifesto and Pakistan's New Visa Policy seems like an effective attempt towards their goal.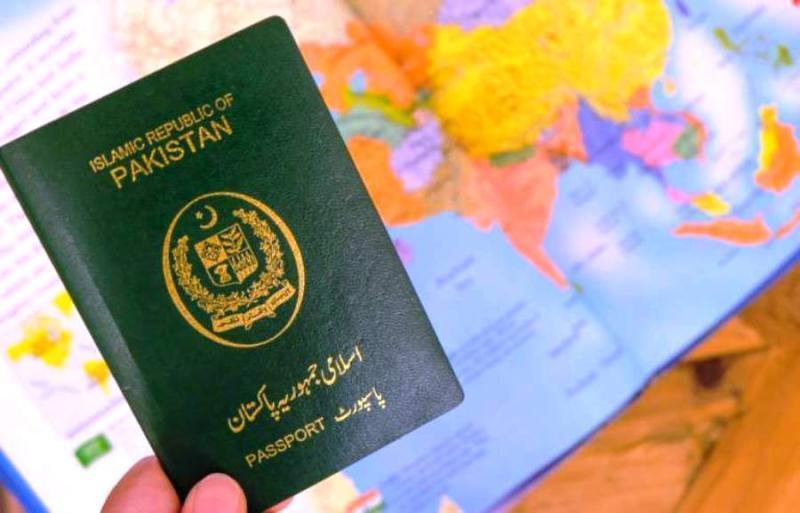 Highlights from Pakistan's New Visa Policy
The Government announced a revised and more tourist-friendly via policy for Pakistan, offering E-Visas for 175 countries and visa on-arrival for 50 countries. The Information Minister also announced that the new visa policy would extend business visas to 96 countries, instead of 68 and would be stamped within 10 days.
Previously, the logistical paperwork required for foreigners to enter into Pakistan made it difficult for tourists to visit Pakistan, restricting the country from exploiting its tourism sector potential. The information ministry also announced that tourists would no longer require NOCs to visit Azad Kashmir and Gilgit Baltistan regions, allowing tourists to visit anywhere they wish.
Also Check Out: EMS PLUS Launched by Pakistan Post – Easier Exports
Pakistan certainly is a "Heaven for tourists", as claimed by the Information Minister. The diverse landscapes of Pakistan make it an ideal location for tourists, which also led to the British backpackers Society rating Pakistan as the number one tourist destination. There's a lot of potential in Pakistan's tourism sector, which would not only boost employment in the remote regions of the country, but would also contribute towards a healthier GDP in the long run.
Countries with Visa on Arrival Facility in Pakistan's New Visa Policy
Even though there's no official word from the ministry regarding this, reports suggest that the following countries would enjoy visa on arrival facility in Pakistan (Note that this is not the official list and may not be entirely accurate):
| | | | | |
| --- | --- | --- | --- | --- |
| Angola | Argentina | Austria | Azerbaijan | Bahamas |
| Bahrain | Barbados | Botswana | Costa Rica | Germany |
| Ghana | Iceland | Indonesia | Italy | Japan |
| Jordan | South Korea | Kuwait | Lithuania | Luxembourg |
| Malaysia | Maldives | Malta | Monaco | Mozambique |
| Nepal | New Zealand | Oman | Paraguay | Qatar |
| Rwanda | Saint Kitts & Nevis | Saint Lucia | Saudi Arabia | Singapore |
| Spain | Sri Lanka | Tajikistan | Tanzania | Thailand |
| Tonga | Trinidad & Tobago | Tunisia | Turkey | UAE |
Other Salient Features of Pakistan's new Visa Policy Include:
Allowing IATA approved Tour operators to bring tourists to Pakistan
Work Visas to be issued on recommendations of BOI
5 Years Multiple Entry Visas in 7-10 working days
Easier Diplomatic Visas
Tablighi Visas for 45 Days
Missionary Visas for 1 Year
Student Visas for 2 Years
Free movement of tourists in open cantonment areas.