Domino's Pizza Start Drone Delivery Service For Pakistan!!!
There are lot of people who love fast foods and want to eat these foods at their home. It takes a long time to reach a favorite pizza by some brand when you order. But now this problem has been solved as Domino's Pizza introduced a new Drone Delivery Service in Pakistan. Now you can get your favorite pizza via Drone Delivery Service. This drone service has been introduced firstly in Pakistan. Now you don't need to wait for a bike that would stop at the front of your door. This problem is solved through Drone Delivery Service. This new style of speedy delivery service is only available in selected cities of Pakistan yet. The details about Drone Delivery by Domino's Pizza are here for the real fast food lovers.
All about Drone Delivery Service
Domino's Pizza started its home delivery services via drone. It is a new and unique idea for its customers to surprising their friends, family and loved ones through this unique way of delivery. Here is a short clip for you that how it would work. The purpose of this Drone Delivery Service by Domino's Pizza is to provide the quick and speedy delivery services to customers.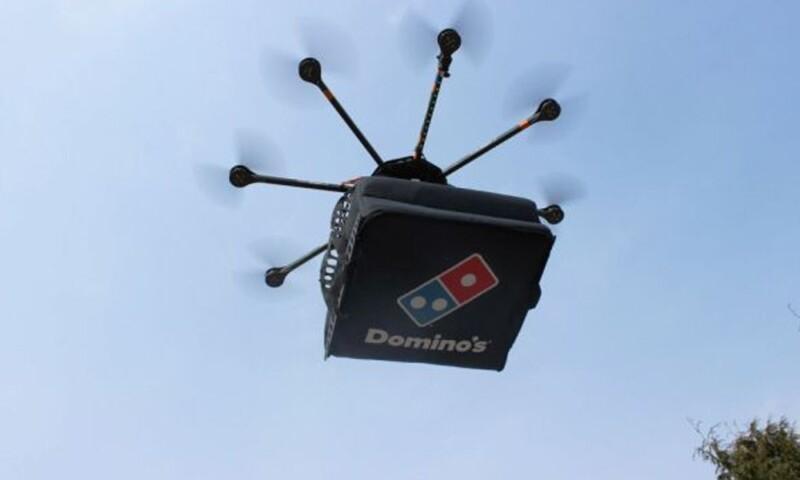 Drone Delivery Service for Short Distances
The Drone Delivery Service would be available at selected branches for now. Another important point is that the drone would not fly from the branch to customer's destination. A rider would operate the drone somewhere near the customer's location. The company would use a limited range for Drone Delivery Service to the customers. The drone can't fly over long distances it is only for limited and short distances.
Working of Drone
The drone that is developed for providing the home delivery would work only for short and selected cities of Pakistan. A bike rider would park his bike near your desired destination and unleash the drone in your locality. He can easily control it via remote to your designated spot.
The Domino's Pizza start its Drone Delivery only for selected cities of Pakistan. This service would also be available in all cities of Pakistan after some time or when the service would be functional properly.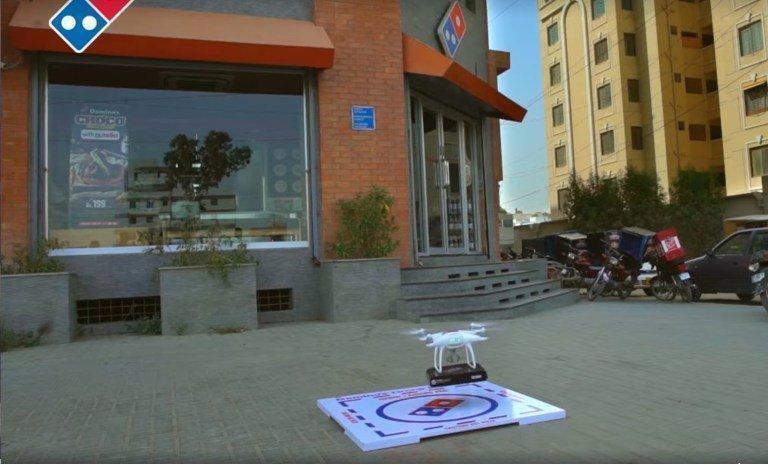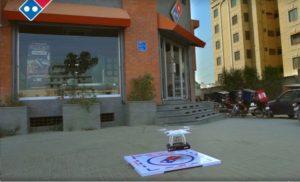 Related Article|Pakistan's first Harassment Reporting App for Women Launched Today