There might be a few people who don't like chocolate. From a kid to an adult to an elderly person, everyone loves to have them. Various chocolate brands are being operated across the globe that you should know if you adore chocolates.
This article will describe different best chocolate brands that you might want to try in the future if you haven't yet. Let's talk about it in detail below:
Chocolate Milk Brands
If you are one of those who doesn't like pure or dark chocolates, then you definitely want to go for Chocolate milk brands that are excessively used everywhere.
From TruMoo Chocolate Whole Milk to Nesquik Chocolate Lowfat Milk you can easily find a vast range of these brands for yourself or for your kids. Let's talk about a few best chocolate milk brands.
1- Promised Land Midnight Chocolate Whole Milk
It is one of the top brands that surely tastes like heaven. It is one of the heavenly chocolate milk powder that your toddler love to have. If your little kid loves to have chocolates but can't take them in excessive amounts then this powder chocolate milk is the best solution.
2- Trader Joe's Chocolate Whole Milk
The second most promising brand on the list is Trader Joe's Chocolate Whole Milk that you can always count on. All the products of this brand are so promising that once you have them, there is no way back.
3- Darigold Old Fashioned Chocolate Milk
The next one listed for you is from the Darigold brand that your little kid will surely enjoy and love. It is extra creamy and fulfils all your chocolate taste buds.
4- Oatly Oat Drink Chocolate
The last most healthy chocolate milk powder brand is Oatly Oat. Since 1990, this brand is proving us with amazing products and their chocolate powder milk is surely one of them. Go for it without any second thought.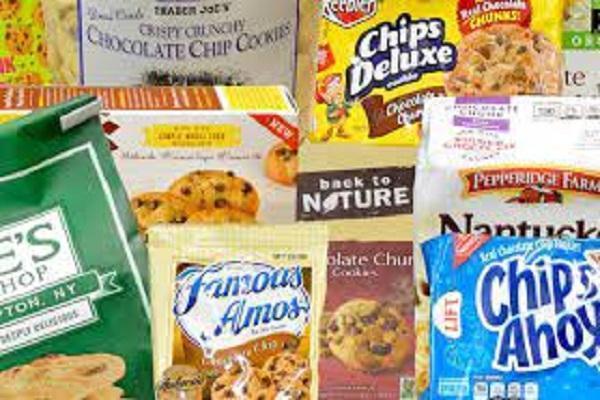 Chocolate Chip Cookies Brands
Well, who doesn't like chocolate chip cookies? It is one of the most liked snacks for any kid. Various Chocolate Chip Cookies Brand can be found in the world that we will discuss below for everyone's ease. A few popular brands include:
1- Keebler Chips Deluxe Original
Have you ever tried this brand for your kid? If No, you are missing something big. It is one of the soft chocolate chip cookies brands that your kid will love to have. Go for it.
2- Famous Amos Chocolate Chip
Whether you want to give snacks to your kids in the evening or you want to fill the lunch box of your kid with a little snack portion, you can't go wrong with this item. It is one of the best brands of chocolate chip cookies.
3- Mrs Fields Semi Sweet Chocolate Chip
Don't you crave sweets more often? This one is the best option to cover your sweet buds. It is soft, has less sweet yet is one of the crunchiest chocolate chip cookies you will have.
Hot Chocolate Brands
In the winter season, everyone loves to have coffee or hot chocolate in order to give relief to their body from extreme cold. If you are looking for the best hot chocolate brands, let's talk about a  few of them below:
1- Cadbury Drinking Chocolate flavoured
Cadbury is one of the highly popular chocolate brands that you can always trust. From chocolates to hot chocolates to milk chocolates, each product of this brand is extraordinary. Hence, it is the first hot chocolate brand that you can consider in the future.
2- Starbucks Toasted Marshmallow Hot Cocoa
Did anyone say Starbucks? Yes, you heard it right. No one can disagree that Starbucks have the best coffee or hot chocolate and you can never go wrong with it.
3- Nestlé Rich Hot Chocolate Hot Cocoa Mix
Another popular hot chocolate brand is Nestle that produces a variety of products. From tea to coffee to hot chocolates, everything is worth considering. Isn't it?
Dark Chocolate Brands
Now comes the actual chocolate that is quite popular worldwide. Dark chocolate has its own benefit and people who love to take it are always conscious about the brand. The best dark chocolate brands include:
1- HCP #3 Hacienda Limon ​Los Rios, Ecuador
If you are a chocolate lover then you surely have tried this one. It is one of the healthy dark chocolate brands that you can easily count on for your kids.
2- Hershey Natural Unsweetened
Do you want the best dark chocolate at a reasonable rate? here you go with the Hershey brand. They are here to facilitate you with the best dark chocolate. It is one of the expensive chocolate brands but rich in quality.
3- Lindt Lindor Extra Dark Chocolate 60% Cocoa 100g
Last but not the least, it is another great chocolate brand that you love to have if you are a true chocolate lover.
These are a few best chocolate brands that you can consider to fulfil your sweet buds. The ones mentioned above are the popular chocolate brands that are excessively used everywhere. I hope this article will cover your confusion regarding the best brands worldwide.