QMobile as one of the most prominent and leading mobile manufacturer has launched a feature phone. The QMobile Eco 3 costs only PKR 1599/-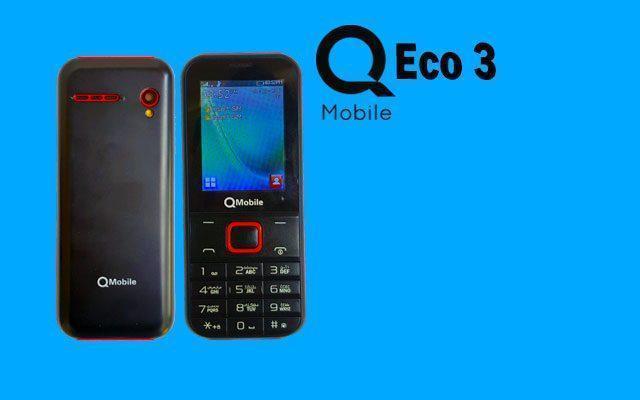 QMobile Launches Simple and Compact Design Phone Eco 3
The mobile phone is elegantly designed with a stylish look. It has a 2.4-inch glossy display screen. If you are looking for some casual photography it will help you with its smart camera.
Moreover, QMobile Eco 3 will give you long battery life. You can enjoy long duration calls without any charging tension. This is because of its 1800 mAh battery that is installed in it to give the best battery timing to the user.
QMobile Eco 3 is so far one of the best feature phones you are looking for. Furthermore, it is best for you because of its reasonable price and so many outstanding features with a glamorous look. Its elegant design contains a small torch light fitted on the top of the phone which can help the user in dark by lighting it up.
Above all, apart from internet browser and games, it allows its user a Wi-Fi access so that the user can enjoy the internet too. Moreover, it is a dual sim phone. FM Radio and video player are also available in QMobile Eco 3.
If we talk about the memory, QMobile has always satisfied its customers by providing them best mobile phones having enough storage memory. So in the case of QMobile Eco 3, the storage memory is expandable up to 16 GB.
Let us list some of the features of QMobile Eco 3 Precisely.
Features and Specifications:
• 2.4 Inch Display
• Smart Camera
• FM Radio
• Mp3 Player
• Video Player
• 1800 mAh Battery
• Wi-Fi accessible
• Memory expandable up to 16GB
• Torch Light
• Dual SIM
• Stylish Design
QMobile has become one the top ranked mobile manufacturer in Pakistan. Almost everyone waits for their upcoming mobile phones. Beam.pk has always tried to update you with the trending news and latest gadgets updates and their specifications. We believe in providing you with the best of the best updates of the latest technology as per era's demand.